Jan 5th, 2021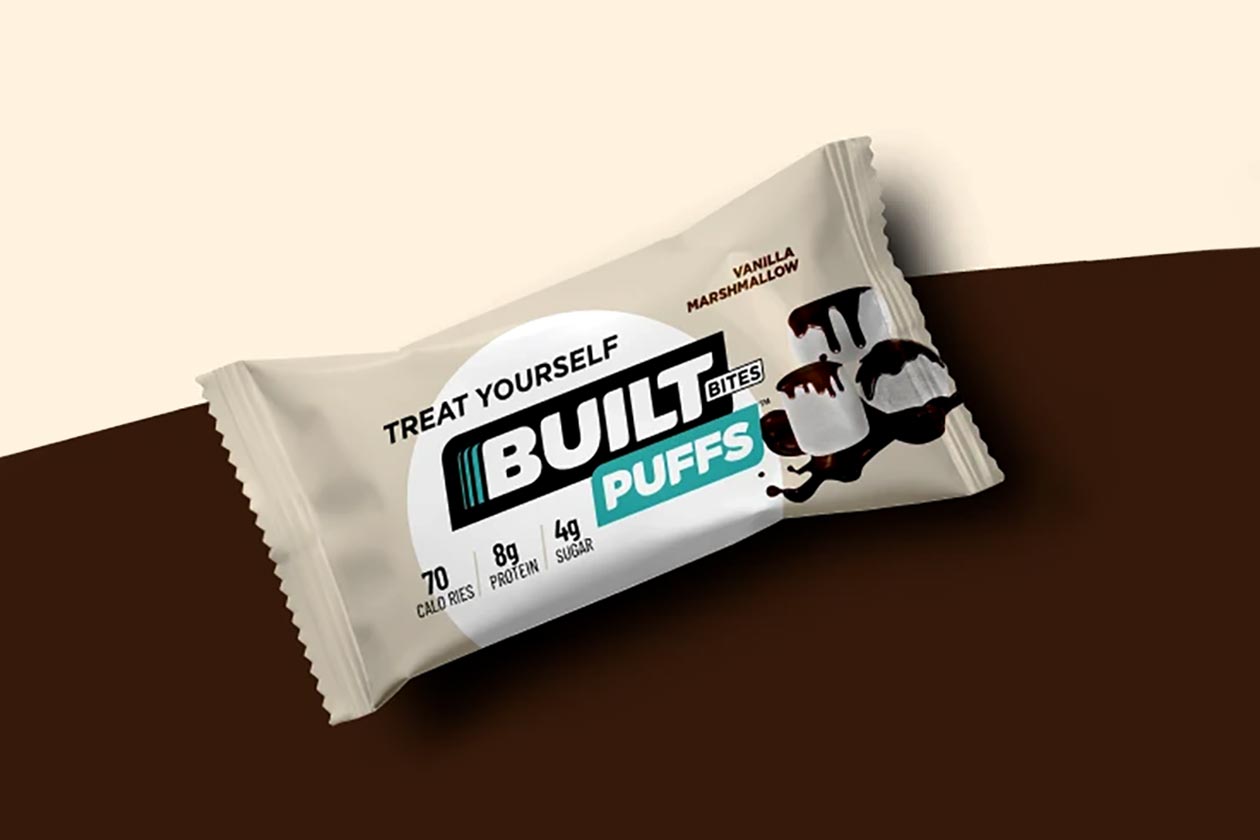 Built Brands has launched its delicious new Built Bar flavor today, as promised, with Dark Chocolate Cookie Dough, packed full of real pieces of cookie dough. The product hit the brand's website with a sale, which was to be expected, where fans can save 15% on everything, lowering 18 count boxes of the Built Bar from $37.80 down to $32.13.
Something a lot more unexpected is alongside the release of the Dark Chocolate Cookie Dough Built Bar, Built Brands has introduced an entirely new protein snack. The product is Built Bites Puffs in a tasty-sounding Vanilla Marshmallow flavor, and providing a reasonable 8g of protein per pack with a low 4g of sugar and a calorie count of 70.
We're not entirely sure what kind of snack Built Bites Puffs is, with only its name to go off, which suggests it's some sort of soft, fluffy, puff-type product, or maybe even a puff filled Built Bar. Either way, it has been made available for a limited time, but only as a freebie, where you get a box of four Built Bites Puffs with every box of Built Bars.