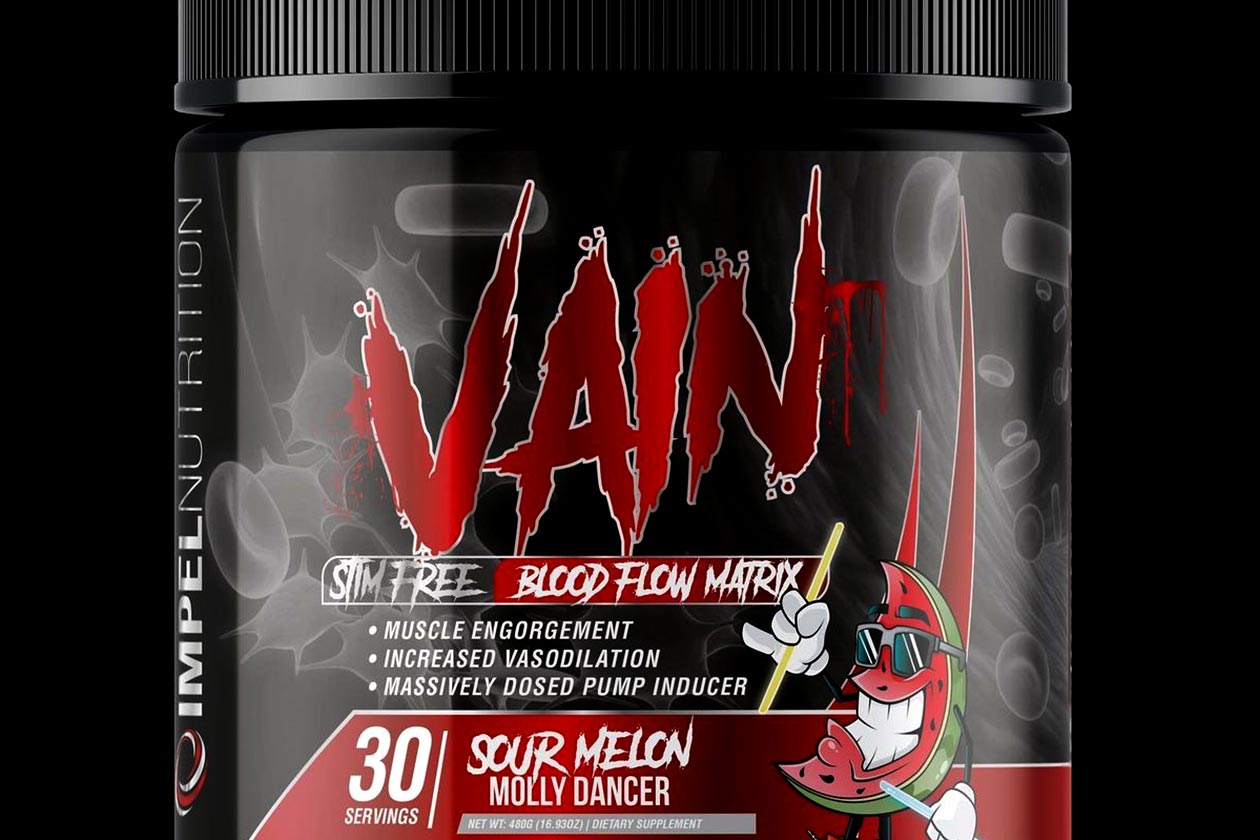 At the moment, the up and coming Impel Nutrition doesn't cover all that many categories, although the few supplements it does have are for all of your essential, mainstream categories. The brand has the stimulant pre-workout GSD, an isolate-based protein powder in ISO Whey, the full-spectrum EAA Linkd, and the caffeine-free fat burner Chiseled.
In the coming weeks, Impel Nutrition is adding another big category product to its selection with a stimulant-free pre-workout to stack with GSD, named Vain. The brand's next new supplement is all about improving and enhancing muscle pumps while you workout, and it comes with a fully transparent and hefty total of over 10g of active ingredients.
Each serving of Impel Nutrition Vain packs a solid 5g of pure citrulline, 200mg of pine bark, 3g of GlycerPump glycerol, and the premium absorption enhancer AstraGin at 50mg. There are three other branded ingredients in the product, alongside the GlycerPump and AstraGin with a full 1.5g of Nitrosigine, 250mg of FitNOX, and 300mg of Vaso6.
As you can see, Impel Nutrition has done a great job at packing out Vain with reliable pump enhancing ingredients, and as mentioned, it is stimulant-free, so it can stack with GSD for an even better workout. Once again, the brand is looking to roll out the supplement in the coming weeks, with its website being the first place set to stock it.