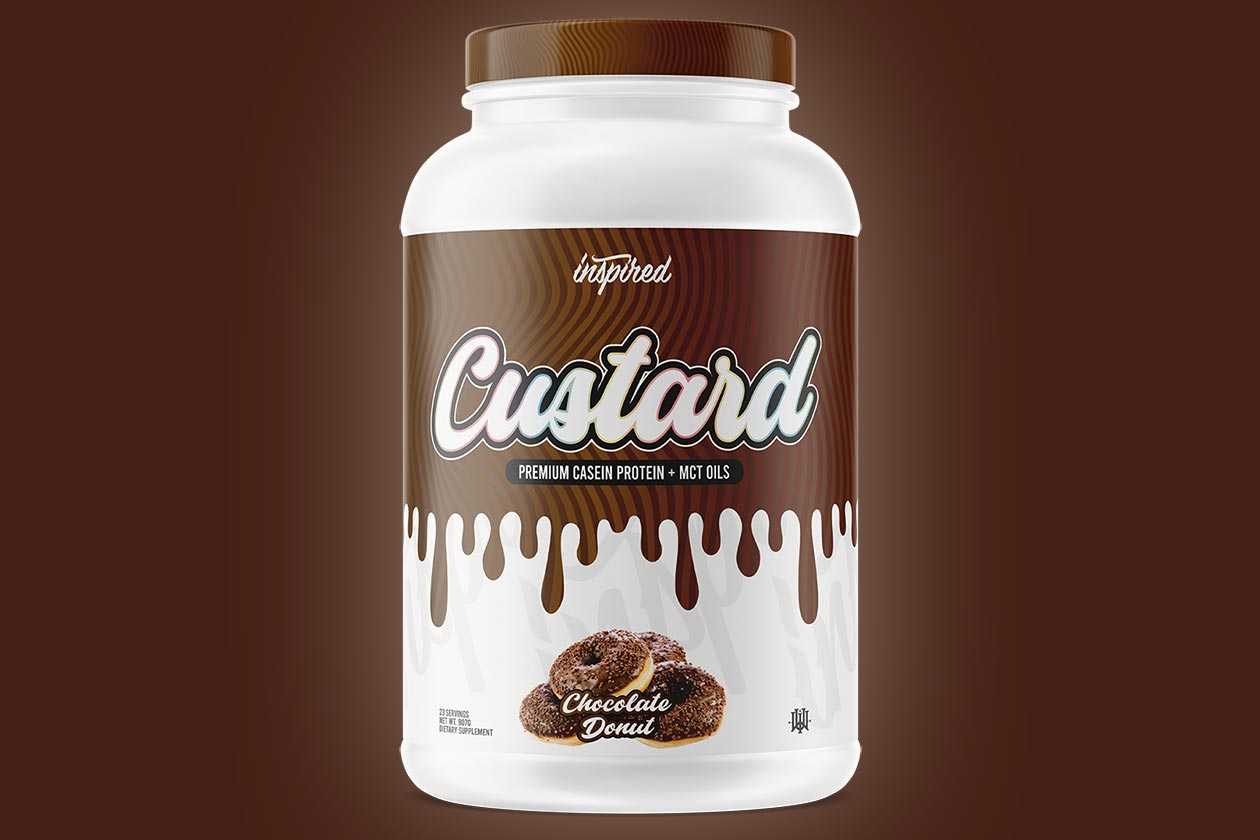 Inspired's all-new Custard protein powder, is now available exclusively in Australia and New Zealand, designed to be used as a thick protein shake or turned into a high-protein, custard-like dessert, true to its name. The supplement is made with a relatively simple mix of ingredients, mainly slow-digesting milk protein and MCTs, but promises untouchable taste.
Inspired Custard has actually hit the market with six flavors to choose from, and they aren't all traditional tastes. There are the usual chocolate and vanilla options named Chocolate Donut and Vanilla. You then have all of the product's not so common flavors with Chocolate Banana, Chocolate Hazelnut, Strawberry Sundae, and a genuinely unique, Boysenberry.
The macros in Inspired Custard are on par with other flavor-first protein powders, with its Chocolate Donut flavor packing 25.8g of protein, 5.2g of carbohydrates, 4.2g of sugar, 1.8g of fat, and 148 calories. As mentioned, the supplement is exclusive to Australia and New Zealand, with the brand's Australian website pricing it at $69.99 (53.85 USD) for a 23 serving tub.