Introducing the healthy warrior energy drink ZOA from The Rock
Jan 11th, 2021
The Rock's highly-anticipated energy drink that's been 18 months in the making, has been completely unveiled, introducing the healthy, positive, energy beverage, ZOA. It features a variety of active ingredients for more than your typical boost in energy, including support for immune health, mental focus, and hydration, and of course, it promises to taste great.
Every can of the ZOA energy drink comes with vitamins B1, B2, B6, B12, and vitamin C from three sources, an unknown amount of choline for the focus benefits, and electrolytes to support hydration. You also get BCAAs but at a very small amount of 250mg per can and a reliable 160mg of natural caffeine for energy from green tea extract and green coffee.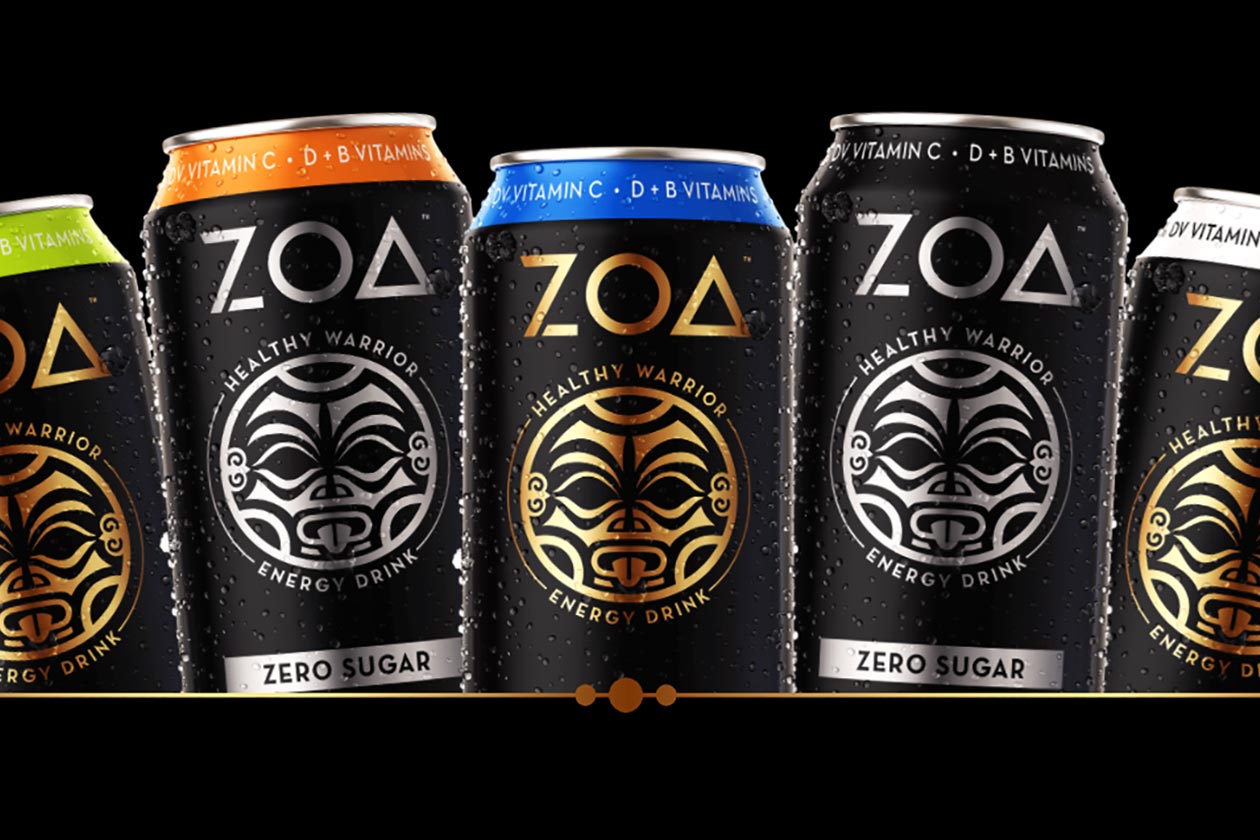 As mentioned, The Rock and the ZOA energy drink do promise a great taste with what looks to be five different flavors. Only one of the five has revealed its name with 'Original', while the others separate themselves with a color accent. Those colors are white, blue, orange, and lime green, with the orange and Original, also making the callout of zero sugar.
The ZOA energy drink is currently expected to begin rolling out and become available somewhere in March, which isn't that far away at just over one and a half months. We'll undoubtedly be one of the many people lining up to get our hands on the product and see how it compares in taste and performance to the already established leaders in the space.