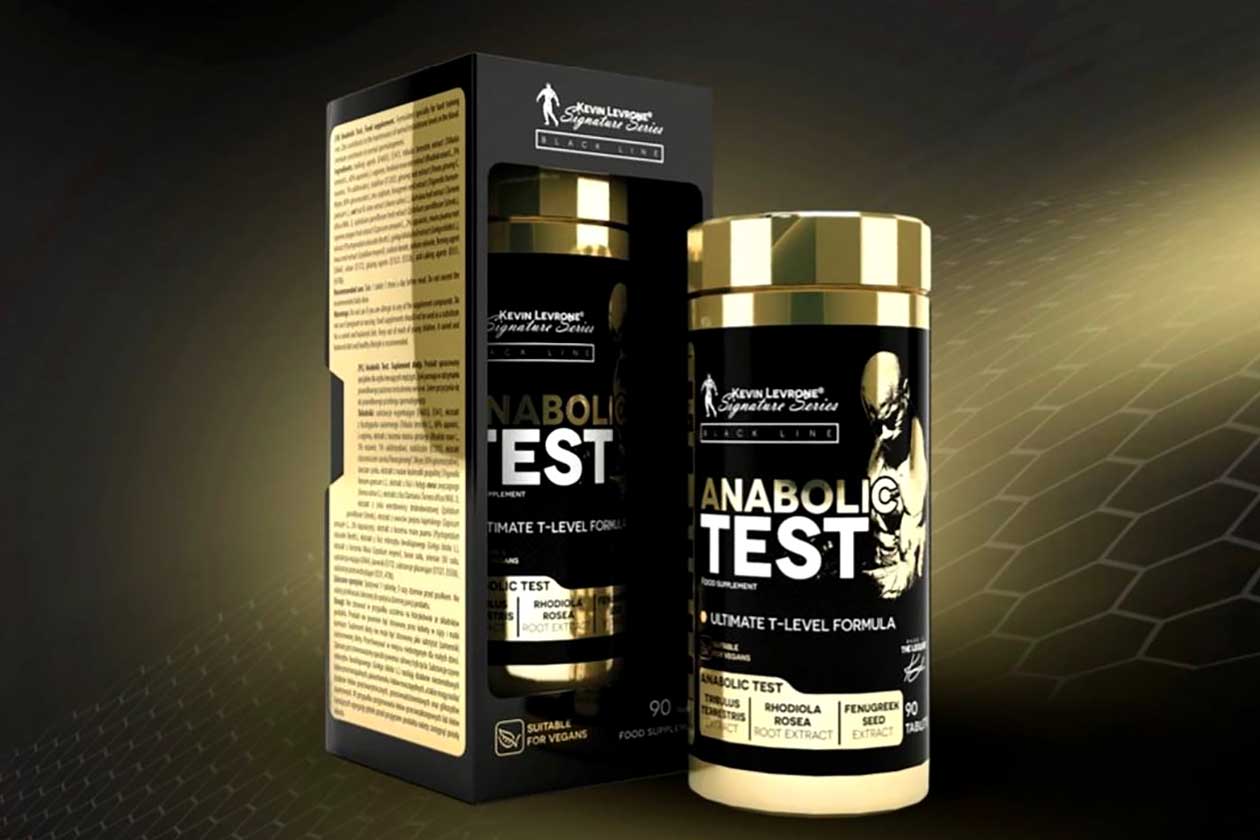 While Levrone Signature Series' Black Line, isn't its most recent series, the Gold Line is, the brand that's quite popular in Europe, has added to it this month by way of an all-new testosterone booster. Levrone Signature Series has released Anabolic Test under its Black Line, packed with a variety of commonly used ingredients for this type of supplement.
Anabolic Test aims to boost testosterone naturally, leading to enhanced muscle strength and size. As mentioned, the brand has thrown in a whole bunch of familiar testosterone booster ingredients, all open and transparently dosed. Each serving includes 10mg of maca, 50mg of fenugreek, 143mg of rhodiola, 1mg of boron, 30mg each of mucuna pruriens and epimedium, and half a gram of tribulus.
There are a few other features in Levrone Signature Series Anabolic Test that are not as common in testosterone boosting supplements such as 30mg of cayenne pepper, 60mg of damiana leaf, and 18mg of ginkgo biloba. The brand has wrapped up all of those ingredients in a three capsule serving, with the usual 30 servings per bottle available now or on the way to all of the brand's usual stores and stockists.