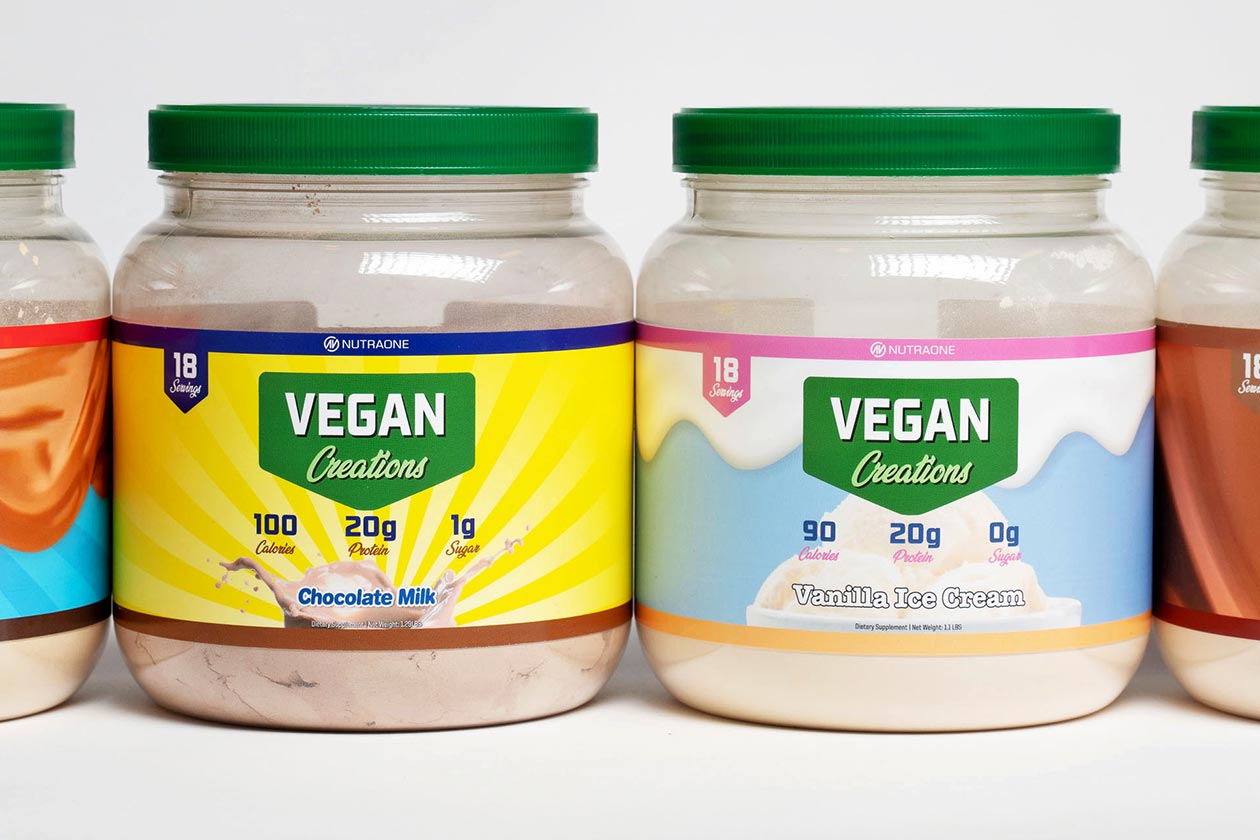 Protein Creations is one of NutraOne's more popular supplements, with a whey-based protein powder known for its delicious and well-marketed flavors. This coming week, the brand is going vegan with Protein Creations and introducing a plant-based spin-off, appropriately named Vegan Creations, featuring a substantial selection of flavors.
NutraOne's Vegan Creations packs the usual amount of protein per serving as a typical plant-based protein with 20g, alongside a gram of fat, 2g of carbohydrates with 1g of that sugar, and 100 calories. Those macros are based on the product's Chocolate Milk flavor, which is launching with three others in Peanut Butter, Vanilla Ice Cream, and Cookie Butter.
Once again, fans of NutraOne will get the chance to try the brand's plant-based Vegan Creations next week. It is launching through NutraOne's online store at $26.99 for a full-size tub of 18 servings.