Jan 28th, 2021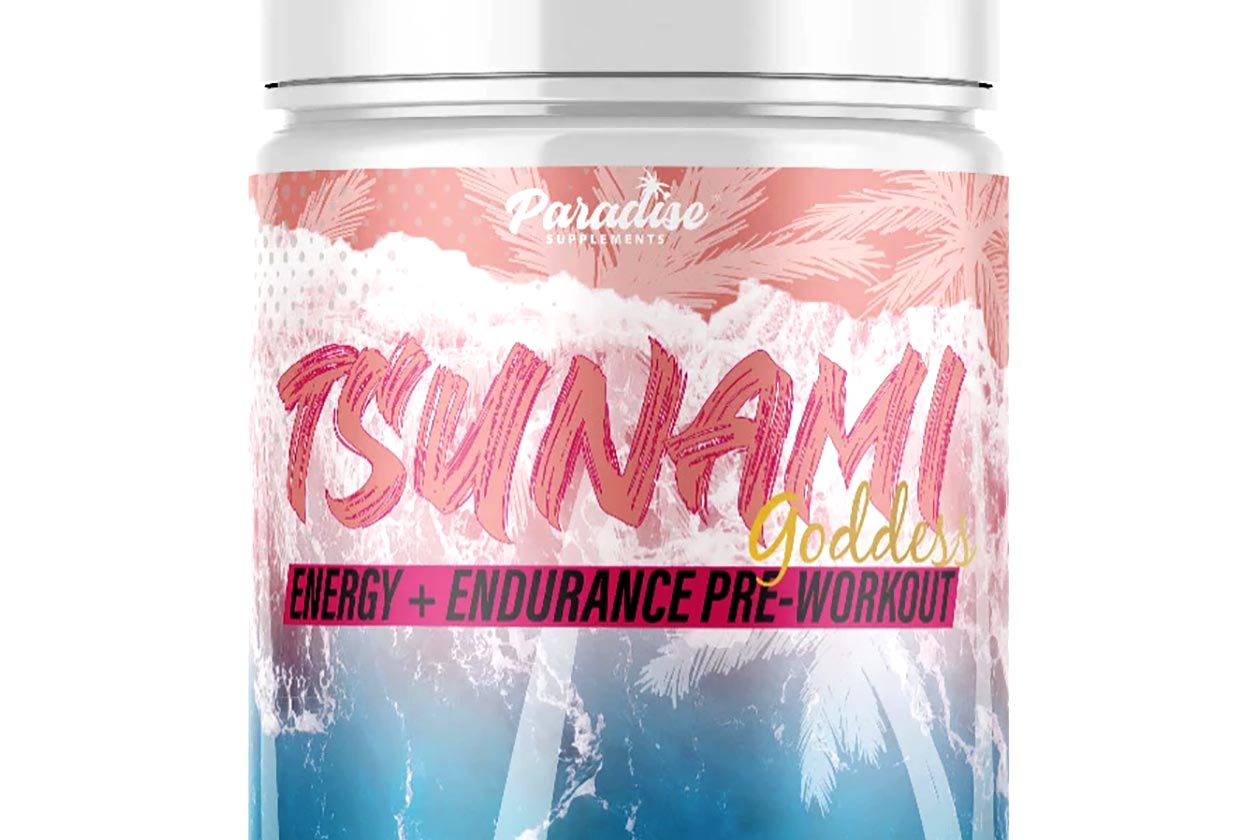 Last year in October, newcomer Paradise Supplements teased an all-new product, with a spin-off of its original stimulant pre-workout Tsunami named Tsunami Goddess. The supplement was said to be a simpler, lighter pre-workout compared to the regular Tsunami, geared towards a wider audience but still featuring reliable ingredients and dosages.
Paradise Supplements has officially launched Tsunami Goddess this week, and with that has come the full reveal of its flavor, price, and most importantly, what's in the pre-workout. If you'd like to grab yourself a tub of the product, it is in stock now on the brand's website for the same price as the original Tsunami and the same amount of servings at $39.99 and 21 full servings per tub.
Tsunami Goddess is, in fact, Paradise Supplements' pre-workout created for female fans, and as the brand initially said, it does feature a much lighter formula. It comes with a lot of the same ingredients as the regular Tsunami, with many of them at the same dosages as well, although where the key differences come in is what hasn't been carried over to Tsunami Goddess.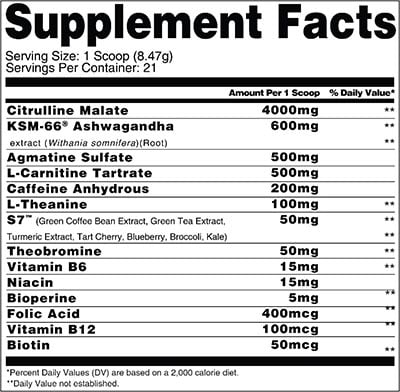 You can see the formula behind Paradise Supplements' women's pre-workout in the image above, and it is indeed simpler. The product features citrulline malate at the same 4g per serving, as well as KSM-66 ashwagandha and S7 at their original amounts. The missing ingredients from Tsunami to Tsunami Goddess include alpha yohimbine, huperzine a, lion's mane for focus, PeakO2 and beta-alanine for performance, and 200mg of caffeine instead of 350mg.
While that there are a lot of removed ingredients in Tsunami Goddess, Paradise Supplements has added some to make up for it, throwing in theanine, carnitine tartrate, agmatine for pumps, and some b vitamins. The original Tsunami still seems like the better pre-workout with more for energy and performance, and it would've been nice to see a lower price for Goddess to help further differentiate the two.