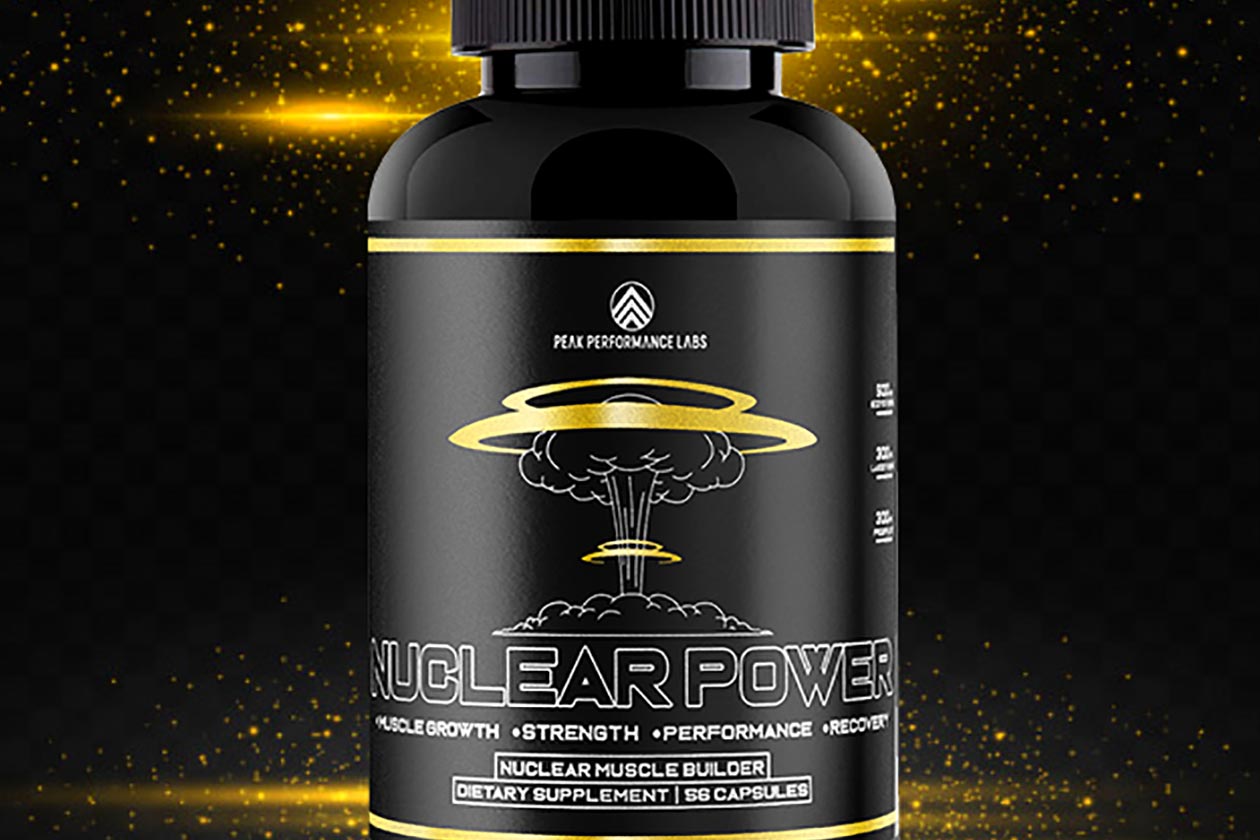 The still very new supplement company Peak Performance Labs recently revealed it is getting into the muscle building market with a product named Nuclear Power. The brand has started taking pre-orders for that supplement today, and with that has come the reveal of what it has packed into Nuclear Power, and as expected, it does not disappoint.
Peak Performance Labs Nuclear Power comprehensively promises to increase performance, muscle recovery, pumps, strength, power, and muscle building, all backed by a combination of three key ingredients at solid and reliable dosages. Those ingredients are also joined by 10mg of black pepper to enhance and improve absorption.
The compounds Peak Performance Labs has brought together for Nuclear Power include beta-ecdysterone at half a gram per serving and 300mg of each of the premium and pure ingredients, Laxosterone laxogenin and ProEpicate epicatechin. All of that comes packed into a two-capsule serving, which the brand directs users to split up and have one pre and one post workout.
As mentioned, Peak Performance Labs has started taking pre-orders for its first-ever muscle builder Nuclear Power, and while it is a pre-order, you won't be waiting too long for shipping. If you head over to the brand's website and secure yourself a bottle of 28 servings at $75.99 (59.15 USD), the Canadian company will have it shipped out sometime next week.