Phase One makes it three entirely new supplements with Reds & Greens
Jan 29th, 2021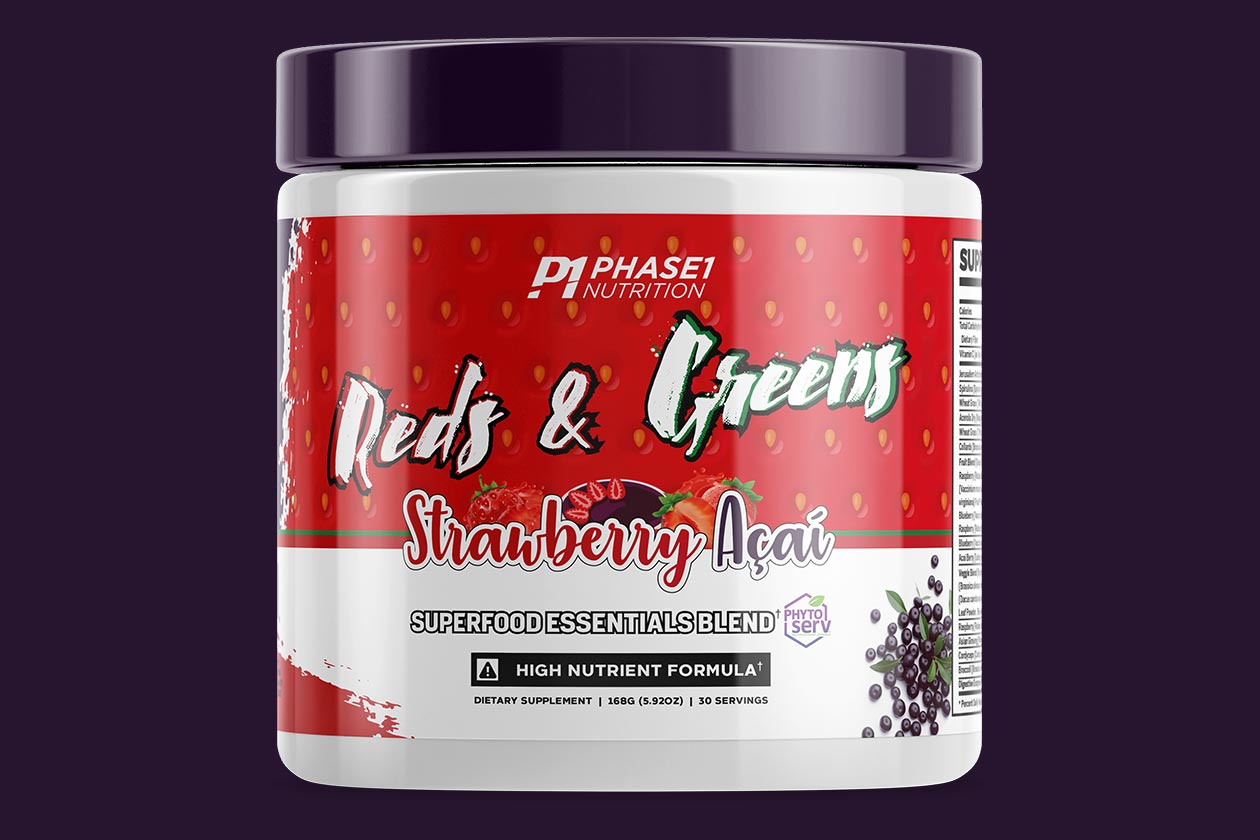 As they say, good things come in threes, which is the case for Phase One Nutrition this time around; as it turns out, the brand has three entirely new supplements coming within the next few weeks. We dropped details on its first-ever protein powder ISO last week, then Lean Phase Burn a couple of days ago, and now we have information on Phase One's Reds & Greens.
The third all-new supplement from Phase One Nutrition is precisely what it's titled; a flavored powder formula made up of fruits and greens. Superfood has become quite a competitive category over the past year, seeing products focus heavily on flavor or a packed out formula, although there have been a few that cover both sides incredibly well.
While we have yet to taste Phase One Nutrition's Reds & Greens, we know it comes with a wide variety of superfood ingredients and enzymes to improve digestion. It has about 4g of fruits and greens per serving, including key features such as half a gram each of wheat grass and spirulina, 100mg each of ginseng and cordyceps, and separate Phytoserv blends of fruits and vegetables.
Like Phase One Nutrition's ISO and Lean Phase Burn, Reds & Greens is due to launch through its website soon, where it will have quite a high price tag of $59.99 for a tub of 25 servings. The superfood supplement is also going to come in just the one flavor to start with Strawberry Acai, which sounds sweet but will, of course, come down to trying first hand.