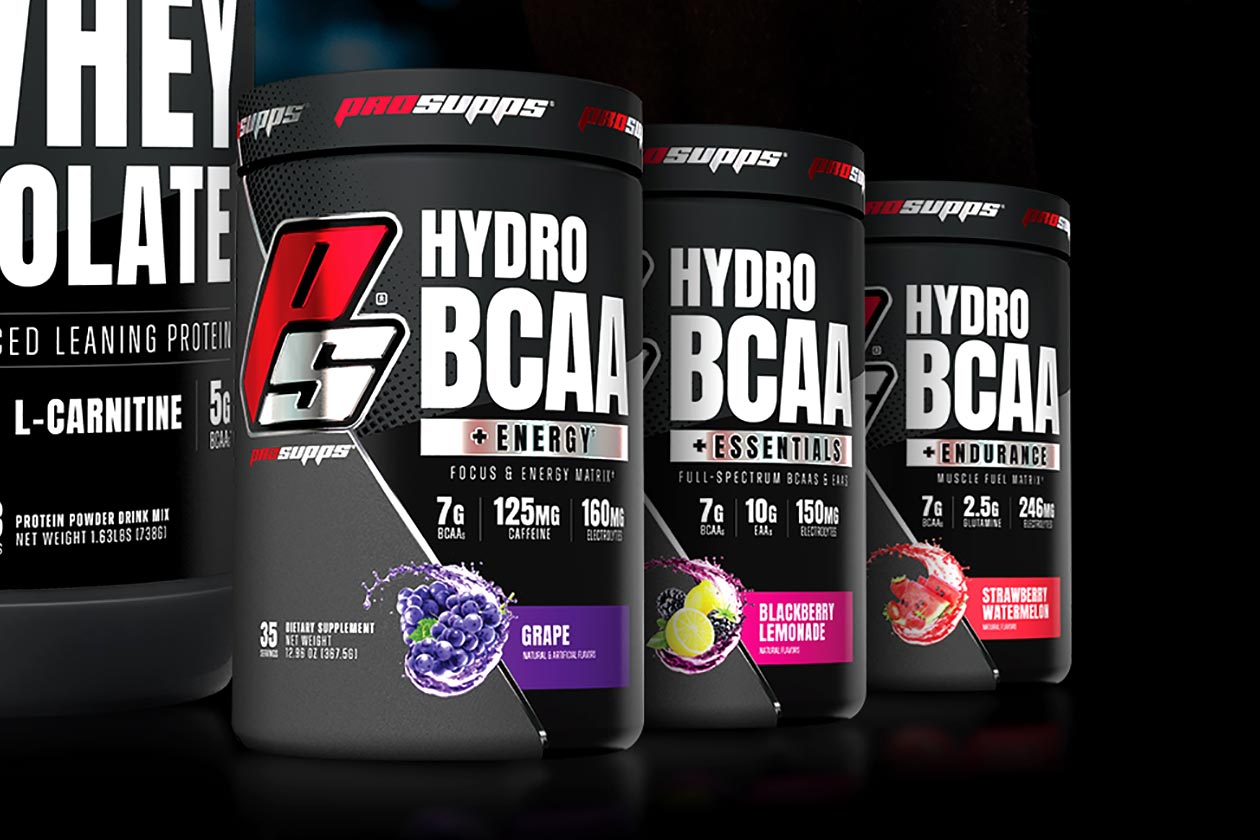 Yesterday we shared a preview of three all-new pre-workout supplements coming soon from ProSupps with Hyde Xtreme, Hyde Max Pump, and the thermogenic infused, Hyde Thermo. It turns out that isn't all the brand has coming down the pipeline, in fact, it has previewed another three products similar to all of those Hyde pre-workout supplements.
In the image above, you can see a full family of HydroBCAA products, two of which are already available in HydroBCAA Essentials and HydroBCAA Energy. The newer item in the shot is HydroBCAA Endurance, which comes with 7g of BCAAs, like the other two HydroBCAAs, plus 2.5g of glutamine and a 246mg blend of electrolytes to support hydration.
It seems ProSupps is turning its BCAA-based amino HydroBCAA into a family of supplements with distinct differences, as mentioned, similar to Hyde with Xtreme, Max Pump, and Thermo. We're not sure what else the brand is putting into its upcoming HydroBCAA Endurance, although by the looks of things, we'll find out soon as it doesn't seem too far away.