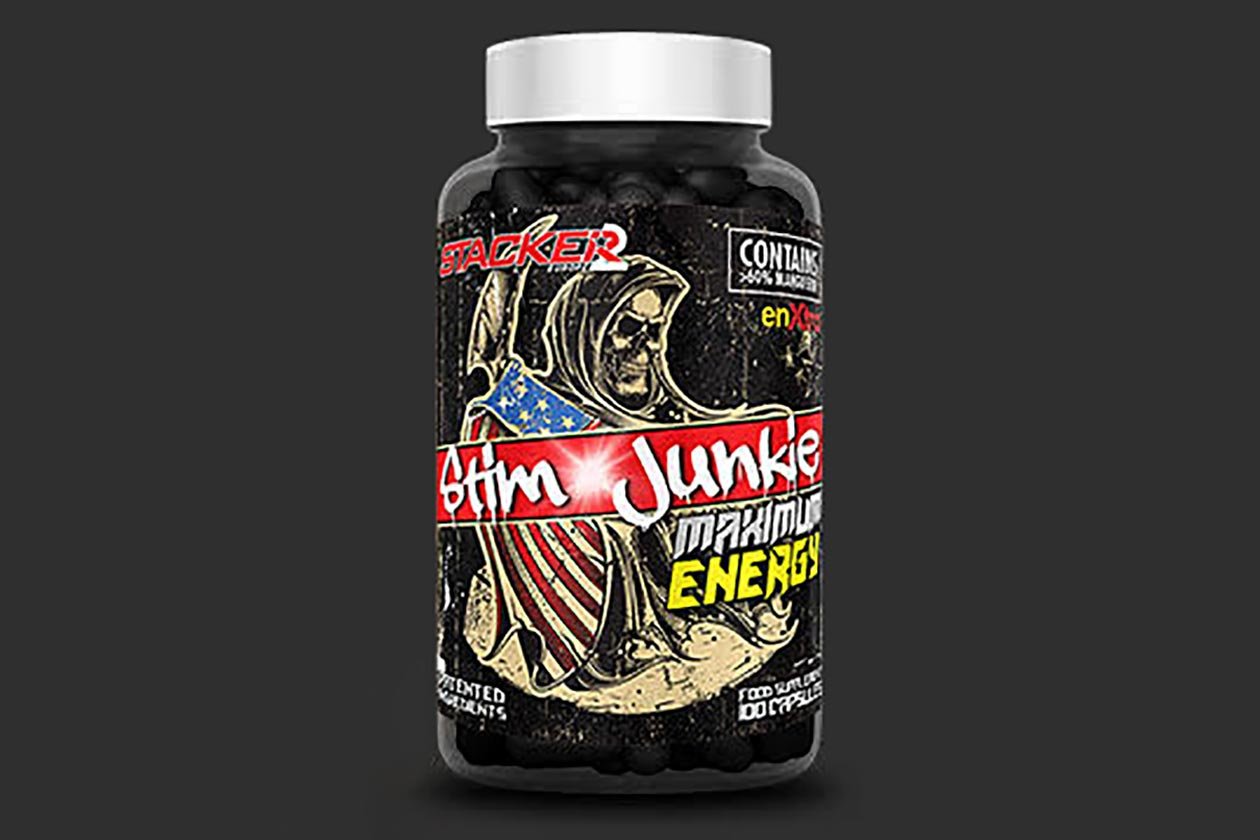 Stacker2 Europe has introduced a new capsule supplement this week that is all about stimulation, and it says that right in its name with Stacker2 Europe's Stim Junkie. The product is perfect for whenever you need some extra and intense energy and focus, and it's conveniently broken up into multiple capsule servings, so you can dose it to suit your preferred amount.
Stacker2 Europe has put three main ingredients in Stim Junkie with a strong 400mg of caffeine in a five capsule serving and two much newer stimulants, EnXtra and Zynamite, at 375mg and 125mg, respectively. As mentioned, the brand has made it easy to dose the supplement to suit your needs; for example, if you want less than those highlighted numbers, you can scale down to one, two, three or four capsules.
Stim Junkie is out and available now in Europe with a total of 100 capsules per bottle. Fans of Stacker2 Europe can divide that how ever they want, which could be as few as 20 servings at five capsules each, or 50 servings at two capsules. Stim Junkie is a great little product to have on hand for those times you need a bit of a kick or to stack and spice up your pre-workout.