Pot O Gold and Get Lucky flavors from American Dream dropping Wednesday
Feb 22nd, 2021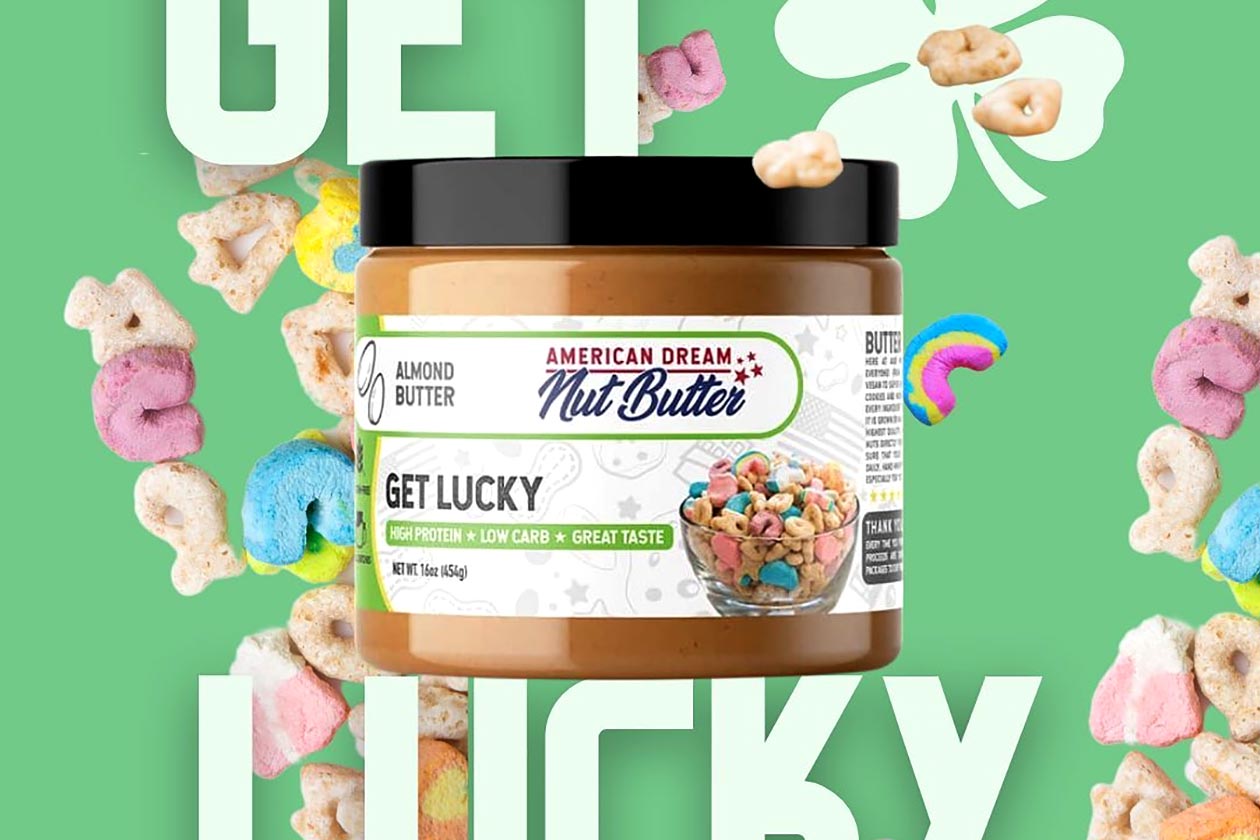 This Wednesday, the creative team at American Dream Nut Butter is coming out with another two flavors of nut butter, one for its original peanut butter and the other for its almond butter. As per usual, the flavors are loaded with extra chunks and pieces to make for a delicious experience, all while still providing a high protein nutrition profile.
American Dream Nut Butter's upcoming peanut butter flavor is "Pot O Gold" with sweet and salty caramel nut butter topped with crushed pretzels, miniature caramel chips, roasted peanuts, and Ghirardelli white chocolate chips. The flavor of almond butter is "Get Lucky", featuring marshmallow nut butter, M&M's Minis, Lucky Charms marshmallows, and colorful sprinkles.
If it wasn't obvious by the names, both American Dream Nut Butter's Pot O Gold and Get Lucky flavors are inspired and themed around St. Patrick's Day, which is still a few weeks away on March 17th. Once again, the functional brand plans on rolling out its new flavors this Wednesday at midday Eastern Time with prices expected around its usual range of $11 to $14.99.