Feb 3rd, 2021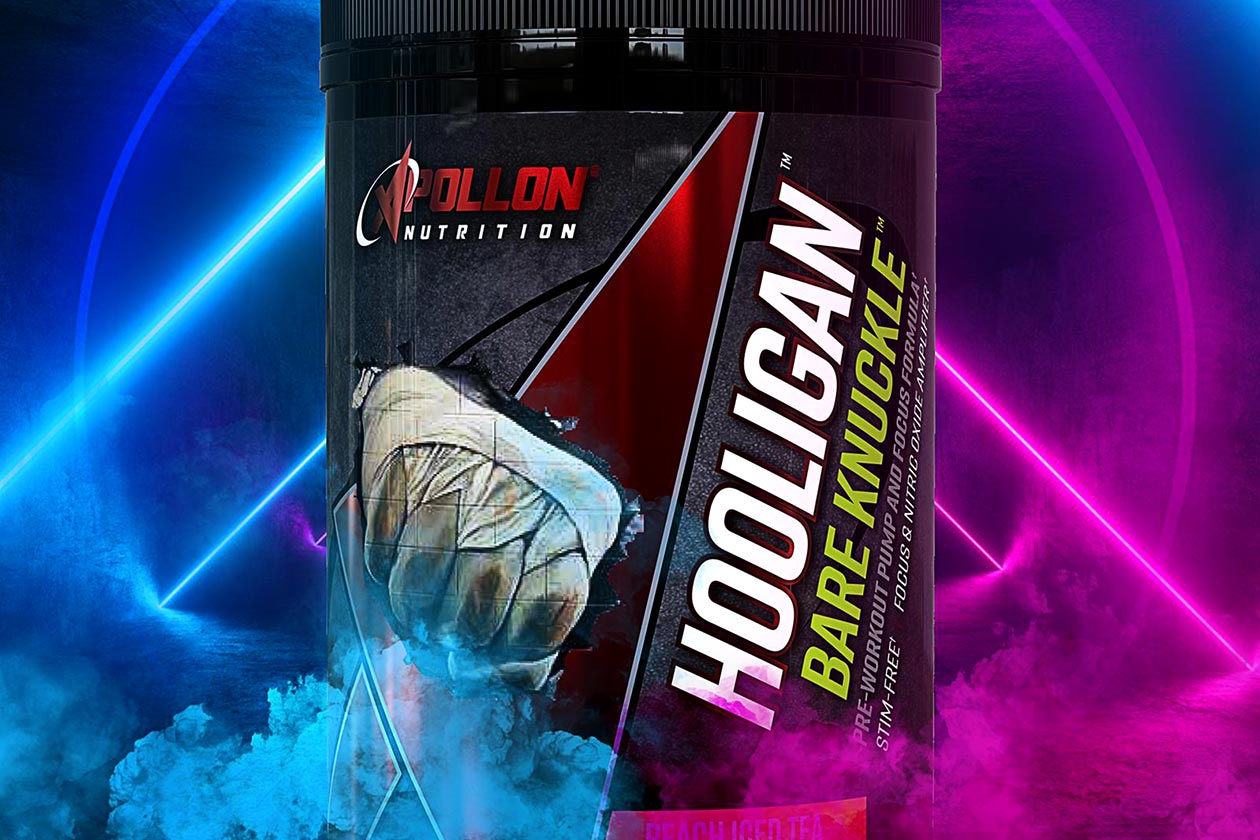 Apollon Nutrition is known for consistently improving and enhancing its flagship supplements, reformulating and relaunching them year after year, such as its stimulant pre-workout Hooligan and powerful nootropic Overtime. On Monday of next week, the reputable brand is doing that once again for its stimulant-free and loaded pre-workout Bare Knuckle.
The packed out pre-workout from Apollon Nutrition is simply becoming more packed out, loading it with even more active ingredients to increase and enhance pumps and mental focus, all without stimulants. The brand has brought together b vitamins and nine main ingredients in its new and improved Bare Knuckle, which is still stackable with the brand's stimulant pre-workouts, Hooligan and Assassin.
Squeezed into the pre-workout supplement's 19g maximum serving are the pump enhancers 2.5g of betaine, 8g of pure citrulline, 1.5g of agmatine, and 600mg of Vaso6. Then for mental focus, you get a solid 2g of tyrosine, a hefty one gram of lion's mane, 600mg of alpha-gpc, Himalayan pink salt for hydration, and finally, 50mg of AstraGin to improve absorption.
As far as pump and stimulant-free pre-workouts go, Apollon Nutrition's Bare Knuckle is one of the most packed out we've seen in quite some time. Many of its ingredients and dosages are much higher than the average competitor, even compared to stimulant pre-workouts, especially with that 8g of citrulline, a gram of lion's mane, and 2g of tyrosine.
As mentioned, Apollon Nutrition is rolling out its new Bare Knuckle on Monday of next week, for the same price as its predecessor and the same 20 full servings per tub. Combined with either of the brand's stimulant pre-workouts, Hooligan or Assassin, should make one of the most complete stacks out there, especially Assassin, which is more stimulant-heavy and less balanced than Hooligan.