Feb 17th, 2021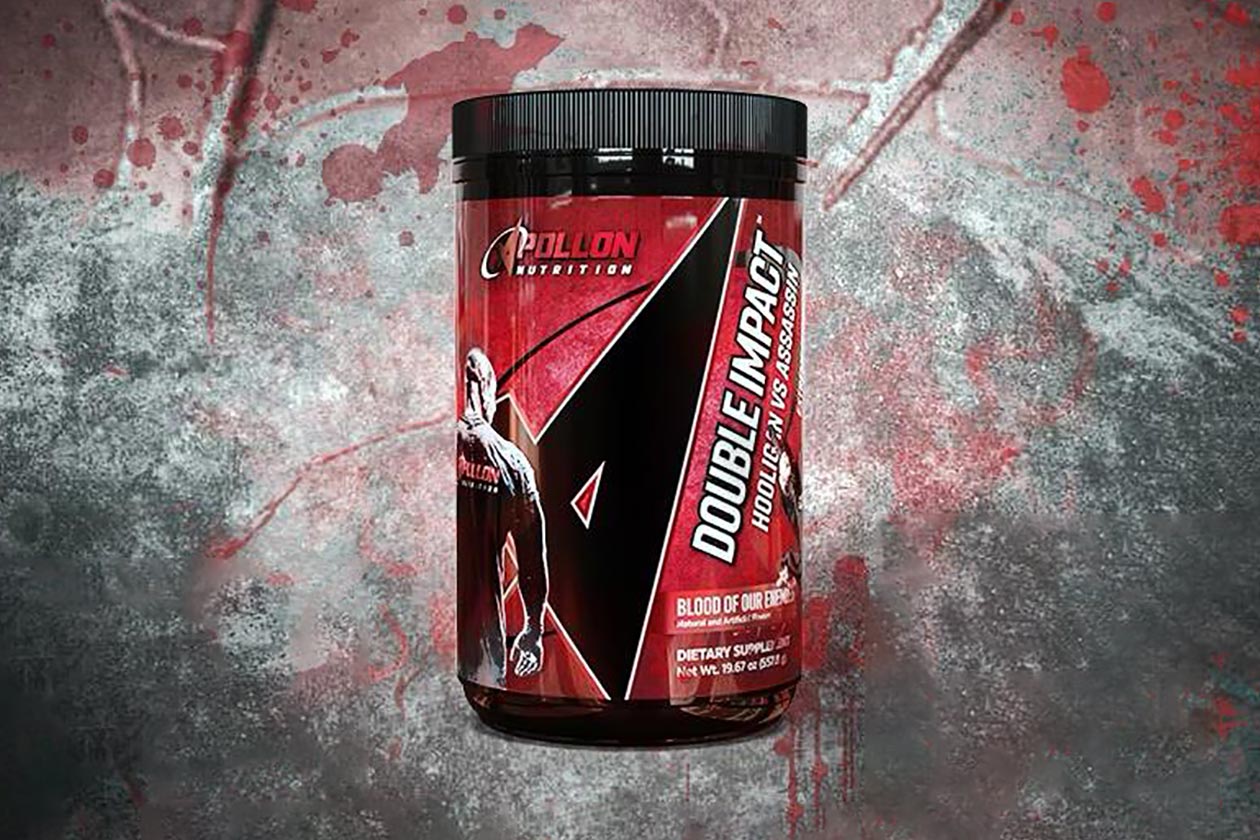 Apollon Nutrition is a brand that has become known for loaded and well-formulated supplements, a lot of them in the categories where stimulants are involved. You have its packed out pre-workouts Hooligan and the much more intense Assassin, the potent weight loss formula Chaos, the truly high-powered nootropic Overtime, and now an all-new product named "Double Impact".
Double Impact is a third stimulant pre-workout from Apollon Nutrition, which is different from Hooligan and Assassin but also along the same lines. What it is exactly, is a supplement that brings together both Hooligan and Assassin into the one pre-workout. It blends highlights from the products, combining to give you the well-roundedness of Hooligan and the intensity of Assassin.
You can see the facts panel for Apollon Nutrition's Double Impact in the image below, and as you'd expect when bringing together two already loaded supplements, the formula is incredibly extensive. On the performance and pumps side, you get the likes of pure citrulline at 7g per serving, 1.5g of agmatine, 2.5g of betaine, 150mg of elevATP, and 3.5g of the reliable beta-alanine.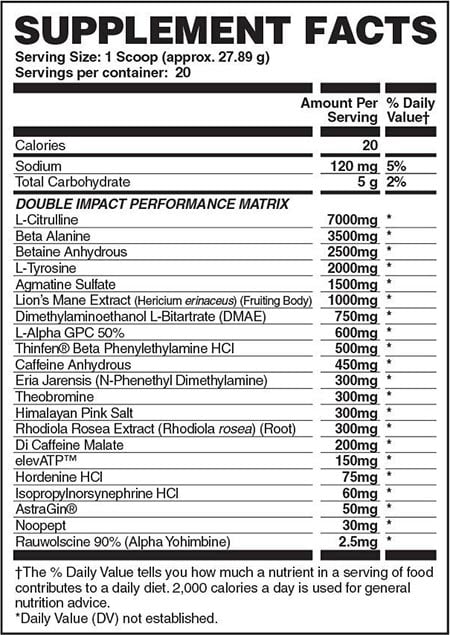 While Double Impact is intended to be a more comprehensive pre-workout, at least next to Assassin, a lot of the formula is still made up of energy and focus ingredients. The newest product from Apollon Nutrition also includes solid dosages of lion's mane, tyrosine, alpha yohimbine, isopropylnorsynephrine, alpha-GPC, noopept, and a strong 600mg of caffeine from two sources.
On paper, Double Impact looks to be Apollon Nutrition's most powerful pre-workout to date, truly living up to the description of combining the completeness of Hooligan and the intensity of Assassin for one hell of a workout. It'll have 20 full servings per tub with the one uniquely named "Blood Of Our Enemy" flavor, and it is launching through the brand's website this Saturday at $64.95.
A portion of the proceeds from Apollon Nutrition's Double Impact will also be donated to The Breast Cancer Research Foundation. This is dedicated to Lukasz Rytkowski, a close friend of Robik Samborsky, the man behind Apollon Nutrition, and whose mother is currently battling breast cancer.