Feb 11th, 2021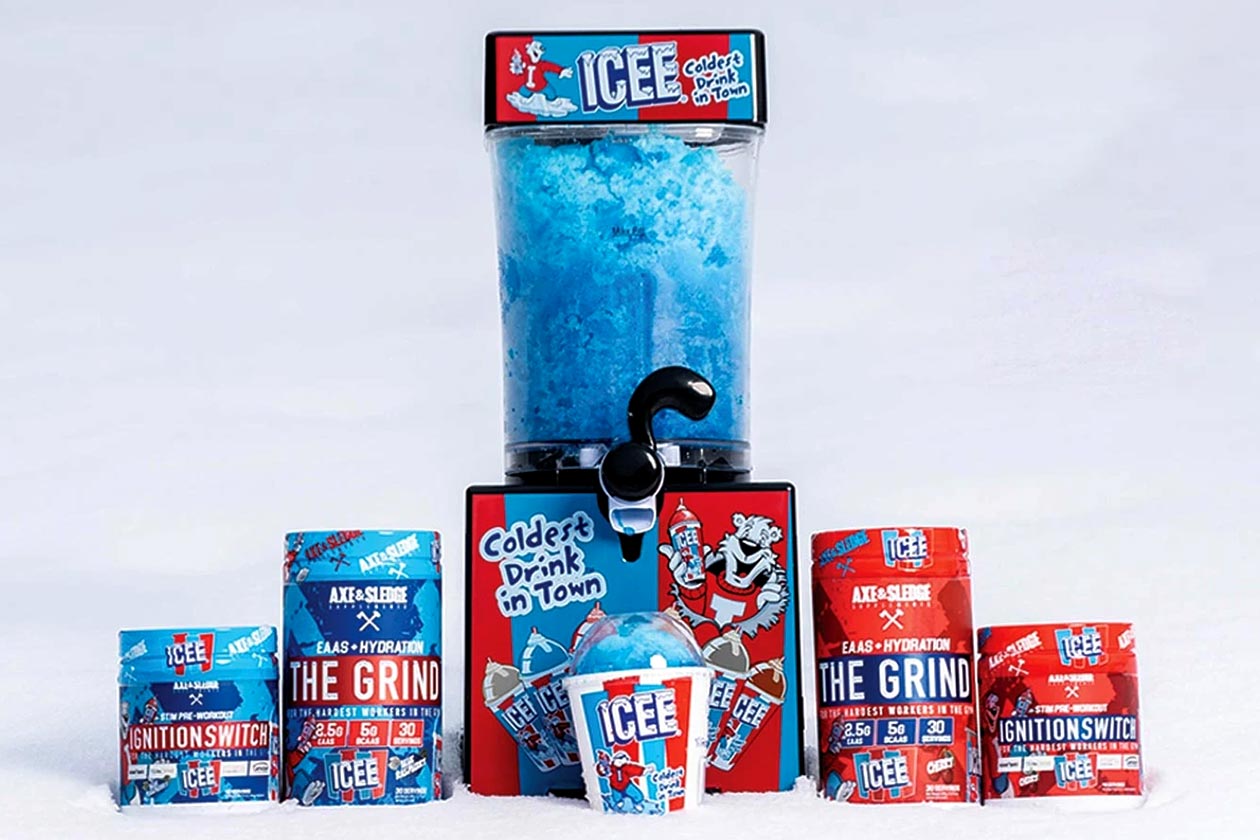 We've seen a lot of awesome authentic flavor collaborations over the past few years, starting with the many Ghost has pulled off, such as Warheads, Chips Ahoy, Sour Patch Kids, and many others. There have been plenty from other supplement companies too, and now we've got our first from Seth Feroce's Axe and Sledge, although it is something we've somewhat seen before.
Axe and Sledge has announced it's partnered with the classic frozen beverage ICEE for two special edition, authentic ICEE flavors of its popular supplements, the amino The Grind and stimulant pre-workout Ignition Switch. Those two flavors are ICEE Blue Raspberry and ICEE Cherry, both of which will be launching on February 16th for The Grind and Ignition Switch.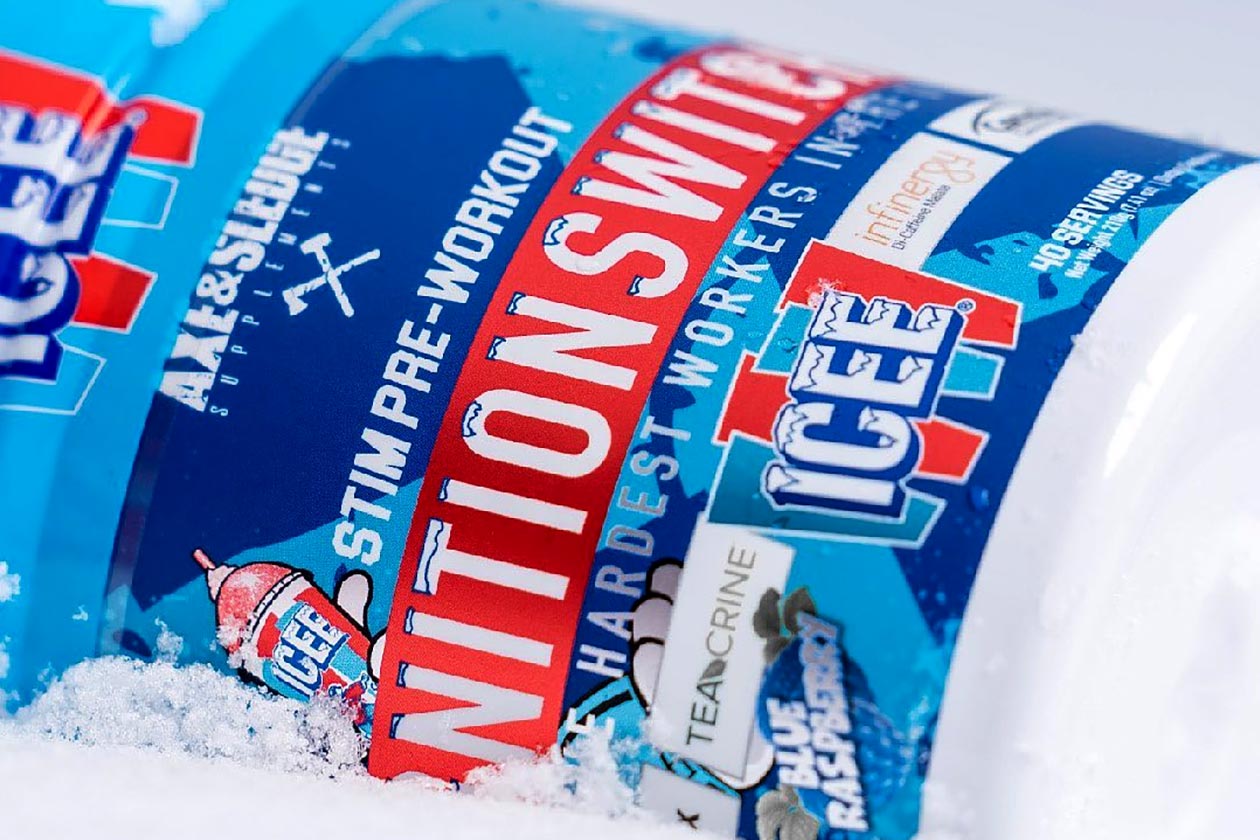 While ICEE Blue Raspberry and ICEE Cherry are new to the Axe and Sledge family, we mentioned you might have seen them before. If you can remember back to late 2019, Sparta Nutrition said it partnered with ICEE for the same two authentic flavors for its pre-workout; however neither of those are available anymore, nor have we heard anything from the brand since then.
Once again, Axe and Sledge is looking to launch its authentic ICEE Blue Raspberry and Cherry flavors of The Grind and Ignition Switch, both featuring alternative ICEE branding, on February 16th. That is not that far away on Tuesday of next week, with the brand's website expected to be the first place stocking the products, presumably at their usual price of $39.99 each.