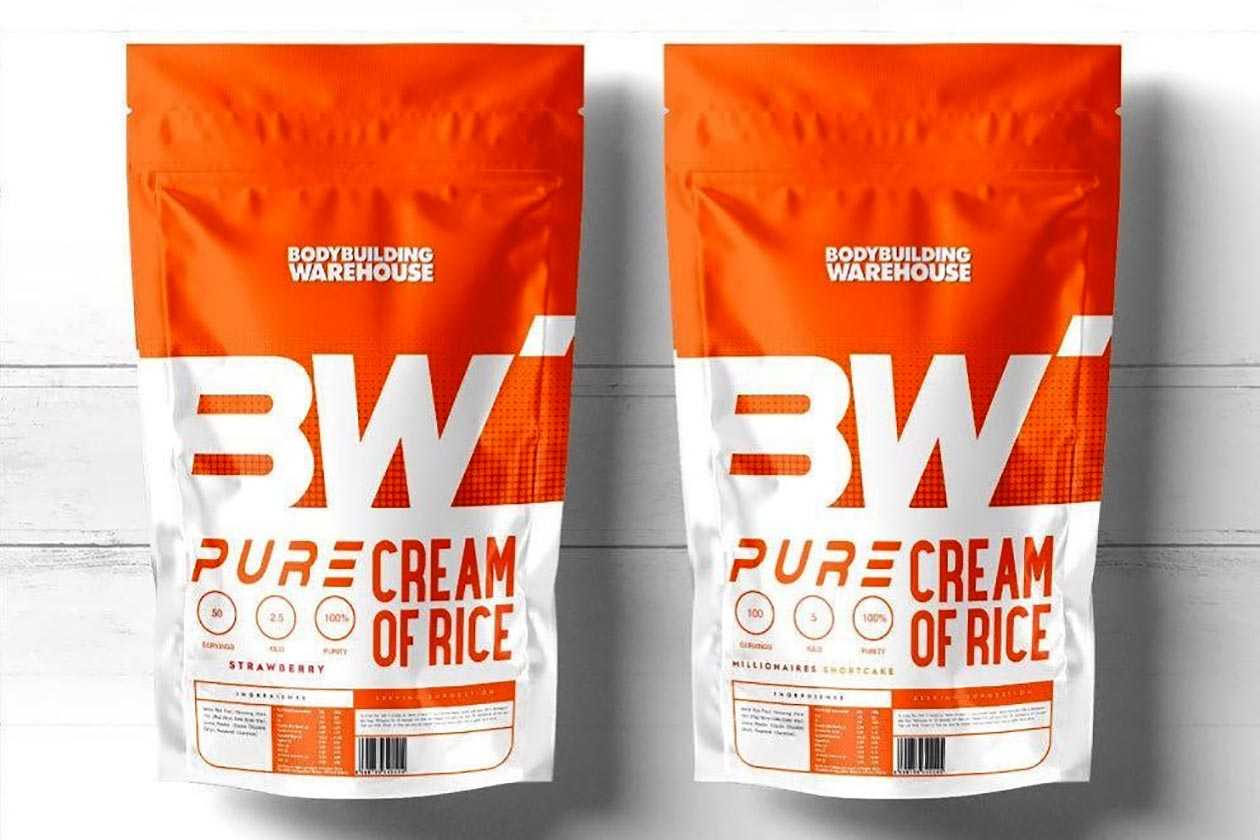 Popular UK retailer Bodybuilding Warehouse welcomes two new tastes this week for its straightforward cream of rice product under its own brand of supplements. Cream of rice has become quite a common product in the UK over the past year or so, with several brands adding it to their lineup and with a variety of flavors, which is what Bodybuilding Warehouse now has.
Bodybuilding Warehouse's Cream Of Rice has a total of eight flavors to choose from after the launch of its latest two in Strawberry and one inspired by a classic baked treat in Millionaires Shortcake. Like the other options on the supplement's menu, the flavors are available in three different sizes, a small 1kg bag, a 2.5kg, and the most cost-effective one, a massive 5kg bag.
If you get in soon, you can also take advantage of Bodybuilding Warehouse's sale, where the coupon code "PAYDAY50" gets you 50% off Cream Of Rice. That takes the 1kg down to £4.99 (6.95 USD), the 2.5kg to £9.99 (13.92 USD), and the large 5kg to £14.99 (20.88 USD).