Feb 3rd, 2021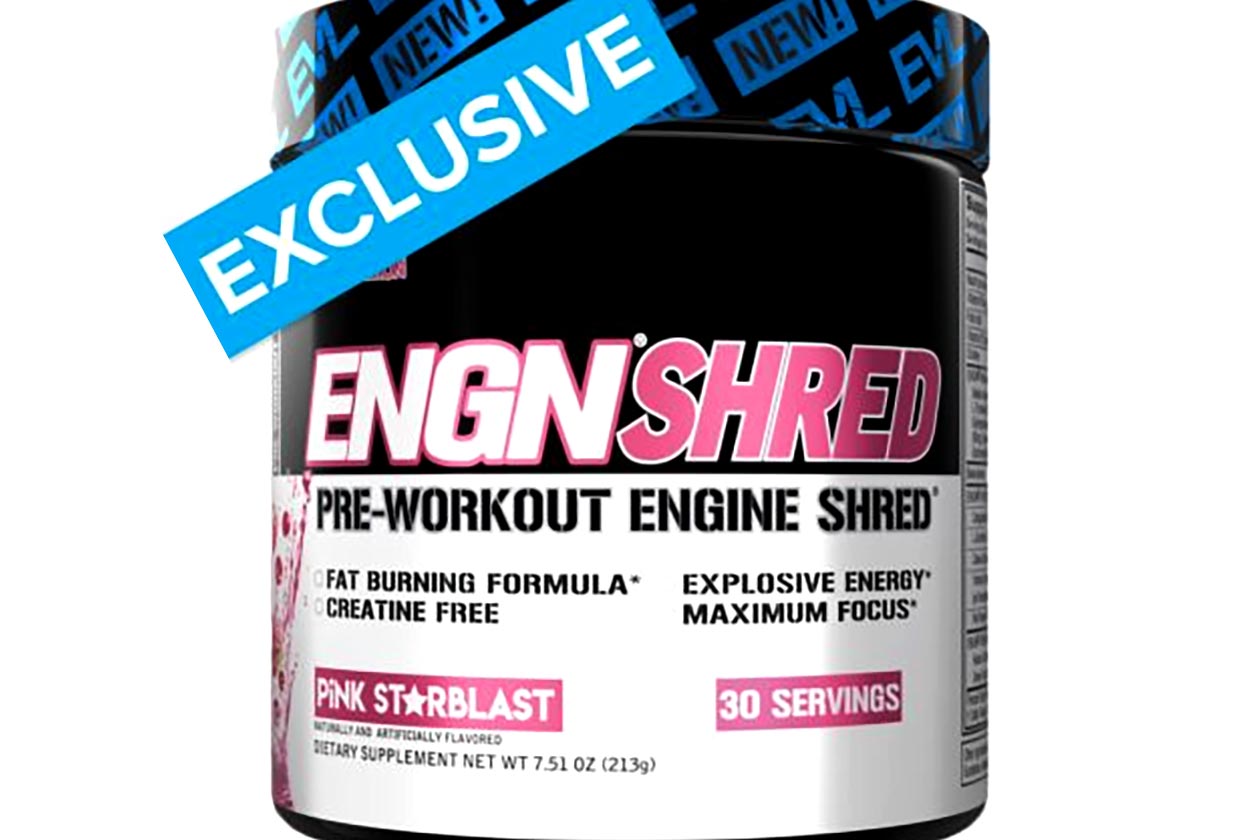 Over two years ago, EVL introduced a tasty candy flavor for its popular energized amino supplement BCAA Energy in Pink Starblast, presumably inspired by the pink color of Starburst candy. The brand announced the intriguing creation around the same time as another unique effort for the very same product with a Jalapeno Limeade flavor of BCAA Energy.
EVL has now gone ahead and launched that Starburst candy-like flavor for another one of its popular supplements in its hybrid fat burning pre-workout ENGN Shred. To make the taste that little bit more familiar to fans that have tried the brand's BCAA Energy version, the Pink Starblast ENGN Shred features the same style of writing for the flavor name.
Bodybuilding.com is the exclusive retailer of EVL's fresh new Pink Starblast ENGN Shred, and as we've seen with a lot of its releases through there, it is welcoming the product with a sale. For a limited time, you can grab two tubs at $24.50 each, as opposed to $36.99, and you can choose the flavors, so they don't both have to be Pink Starblast.