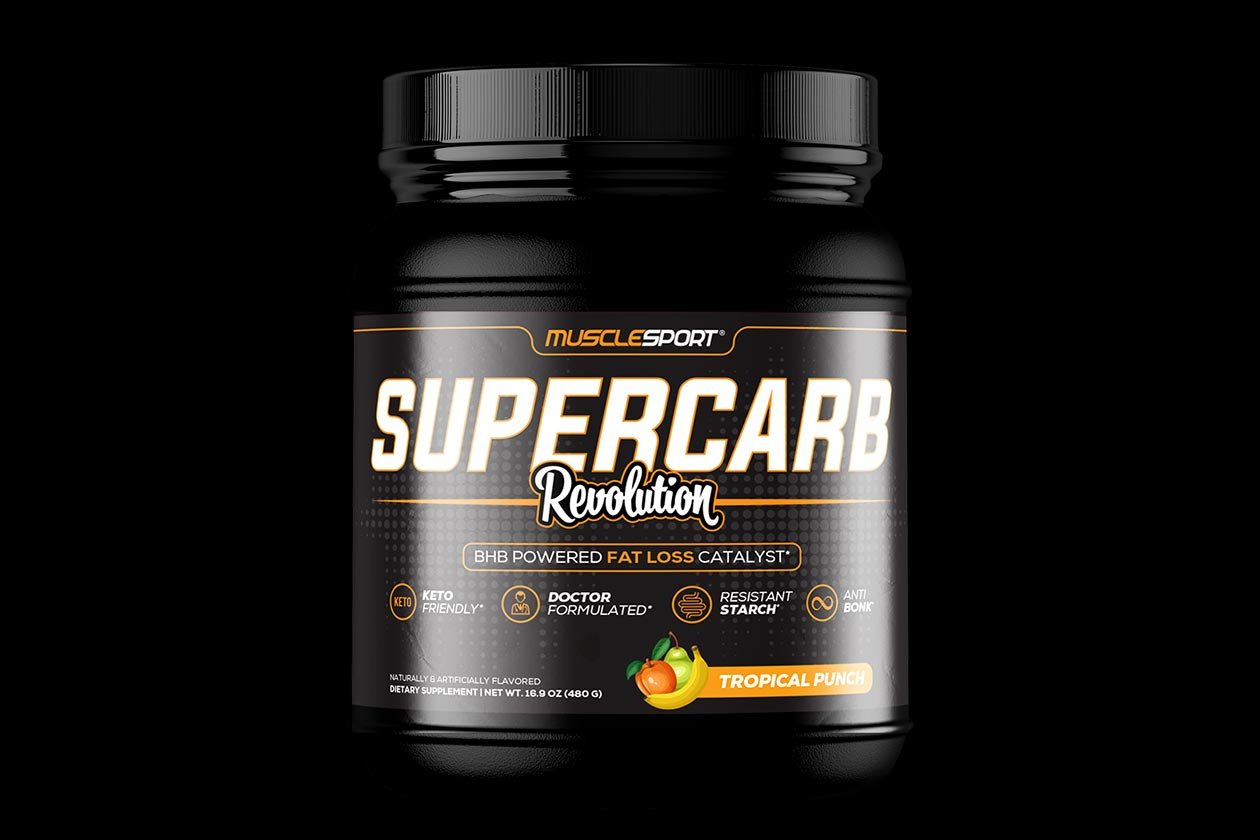 Muscle Sport has revealed and released an all-new carbohydrate supplement this week, separate from its much simpler Cyclic Dextrin Revolution, which is, of course, a straightforward HBCD formula. The latest from the brand is SuperCarb, featuring a more complex and comprehensive combination of carbohydrates and BHB ketones.
Muscle Sport's SuperCarb is powered by the pea-sourced and premium, low-glycemic carbohydrate Carb10, HBCD, organic cane sugar, and goBHB branded BHB ketones to support cellular energy on two sides. The formula is actually the same as Keto SuperCarb from Archetype Nutrition, an intriguing keto-focused brand introduced in September of 2019.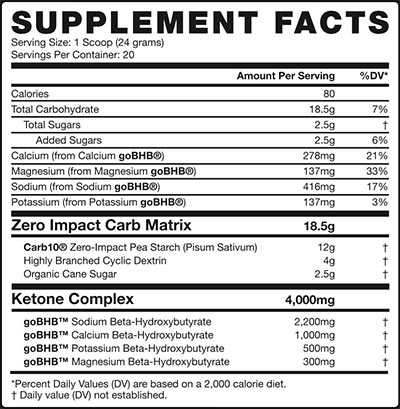 SuperCarb's three sources of carbohydrates are included at 12g of Carb10 per serving, 4g of HBCD, and 2.5g of organic cane sugar, with the goBHB ketone thrown in at a combined 4g. As mentioned, that is the same variety of ingredients and breakdown of dosages as Archetype Nutrition's Keto SuperCarb, available in Lime Ice and Tropical Punch flavors.
SuperCarb is available starting this week through Muscle Sport's website at $49.99 for a tub of 20 servings, or if you're a Stack3d Insider, you can drop that much lower to $30 with your exclusive coupon.