Feb 1st, 2021
No Cow is a functional brand known for its high-protein, plant-based snacks with the flagship No Cow Protein Bar and the caffeinated No Cow Energy Bar. Later this month, the popular brand is getting more into the world of sports nutrition and a traditional supplement format with its protein powder in the plant-based No Cow Protein Powder.
The upcoming product packs a solid 21g of vegan-friendly plant protein powder serving, from a blend of pea and brown rice protein. Its other macros include 2 to 2.5g of fat, 16 to 19g of carbohydrates, with the majority of that being fiber and erythritol at 12 to 17g, and only a gram of sugar. The total calories stay quite lean at 130 for both its Chocolate and Vanilla flavors.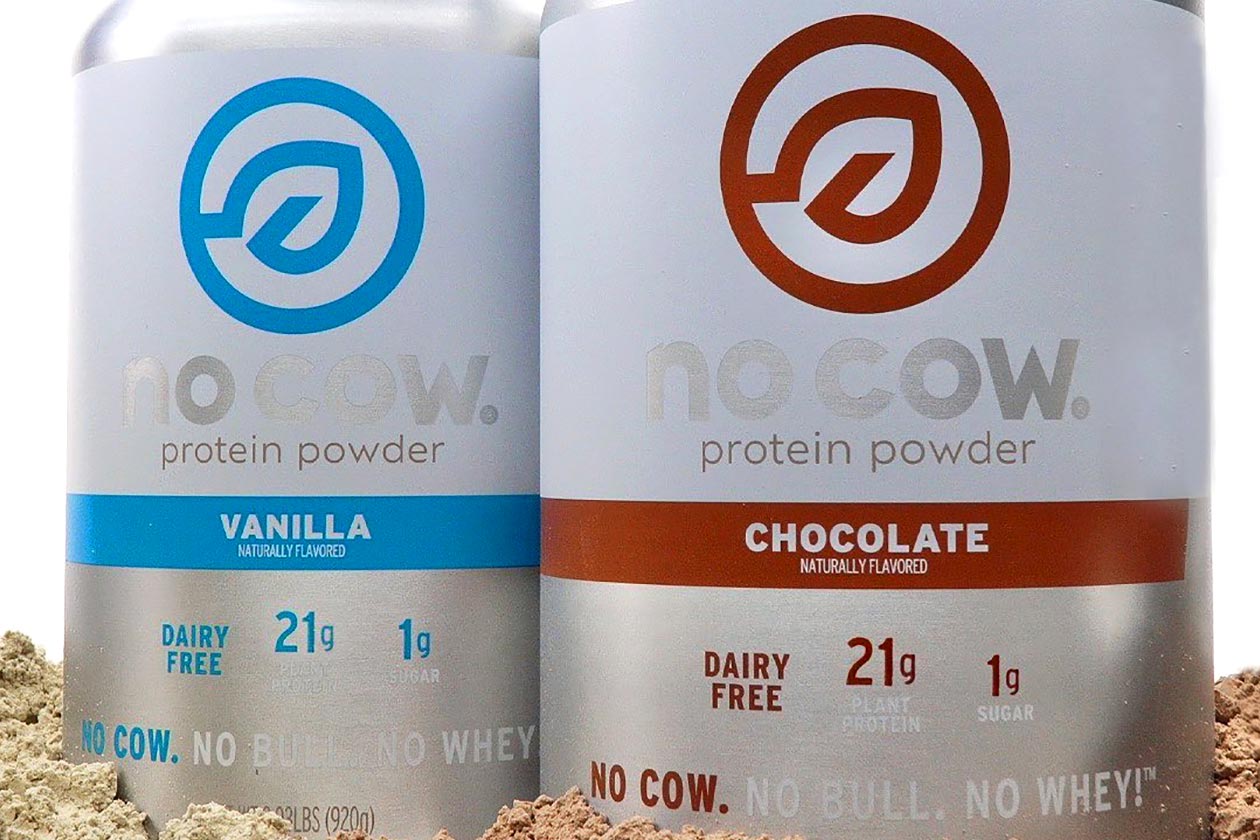 No Cow Protein Powder is gluten-free, non-GMO, naturally sweetened with stevia, monk fruit, and erythritol, and comes in a completely recyclable aluminum container as opposed to the more common plastic tub. Once again, the supplement is launching later this month at $39.99 with 20 servings per tub in the Chocolate flavor and one extra in Vanilla at 21.
If you head to No Cow's website before the release and enter your email in the sign-up box on the products' pages, the brand will send you a discount code when they arrive to save 20%, which drops the No Cow Protein Powder to $31.99.