Feb 1st, 2021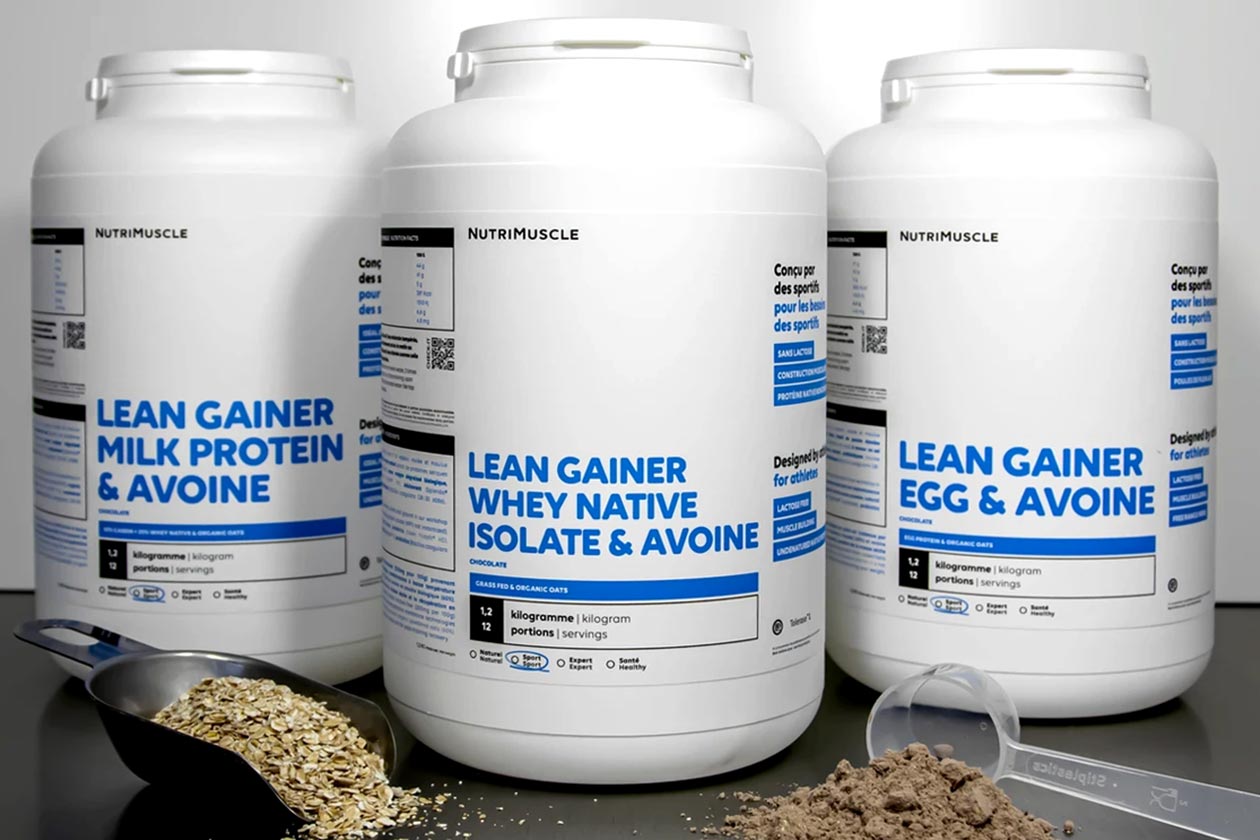 The gradually growing and increasingly busy French brand NutriMuscle is back with more new supplements this week, and it is actually an all-new series this time around. NutriMuscle is introducing its Lean Gainer line made up of three separate products, all featuring oats as the carbohydrate source, although they don't all feature the same sources of protein.
Each of the items in NutriMuscle's Lean Gainer family separates themselves by way of their title, as that is where they confirm the type of protein they rely on. The supplements are Lean Gainer Milk Protein + Oats, Lean Gainer Egg + Oats, and Lean Gainer Whey Native Isolate + Oats, respectively powered by milk, egg, and whey isolate.
The nutrition profile on each of the Lean Gainers from NutriMuscle does vary slightly with between 39 to 44g of protein per serving, a similar amount in carbs at 41 to 44g, 5g of fat, and 360 to 380 calories. As per usual, the brand has massive sizes to choose from and very cost-effective pricing, with something as small as 1.2kg all the way up to 25kg.
Regardless of which of NutriMuscle's Lean Gainers you grab, they all come in the same two traditional flavors with Chocolate and Vanilla. The prices on the supplements are the same for Lean Gainer Milk Protein + Oats and Lean Gainer Native regardless of size, and a little bit less for the milk protein-based, Lean Gainer Milk Protein.