Feb 2nd, 2021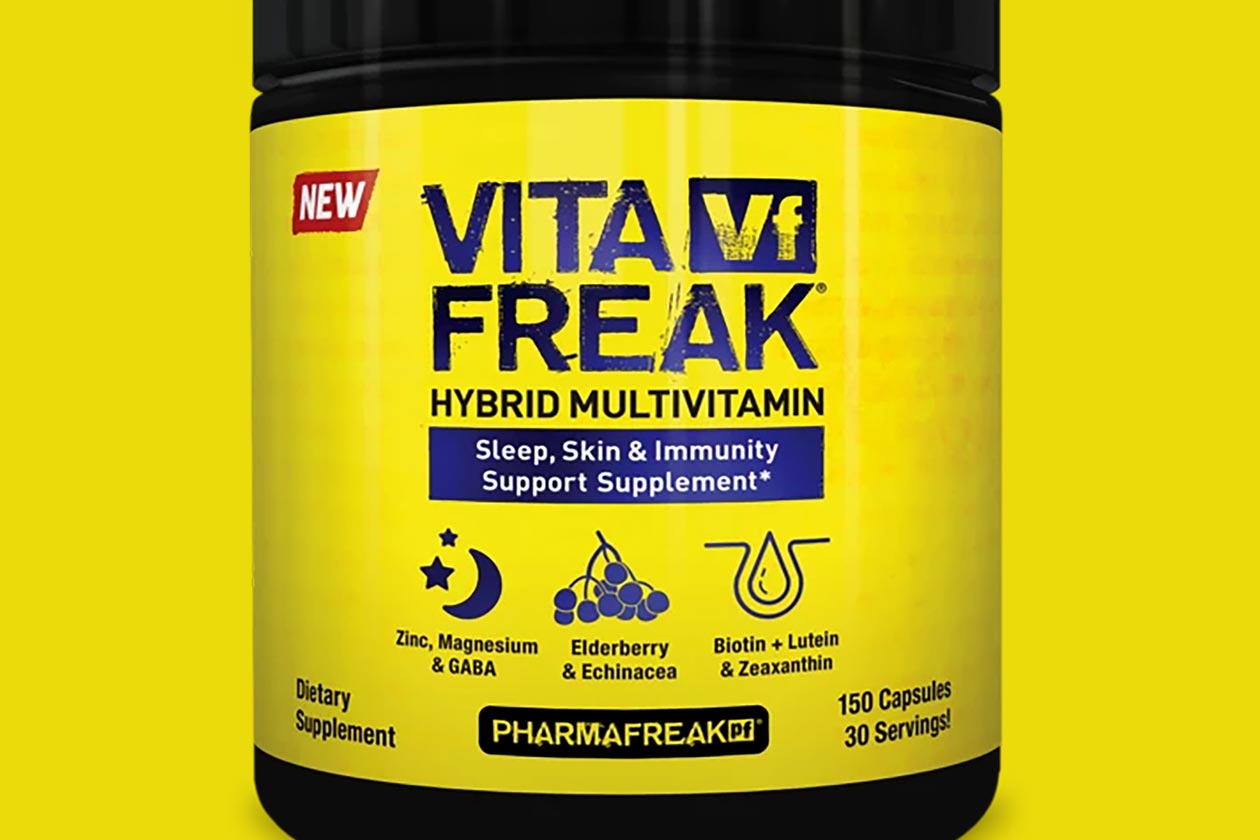 PharmaFreak has completely unveiled its spin-off of the multivitamin VitaFreak, which is a more comprehensive supplement combining vitamins, minerals, and ingredients to support sleep, immunity, and skin health. The product is referred to as VitaFreak Sleep, and as you can see, it is an all-in-one type supplement that squeezes its full formula into a five-capsule serving.
To go with the full reveal of VitaFreak Sleep, PharmaFreak has made it available for pre-order directly through its website at $39.99 in the one bottle size with the usual 30 servings. The wait for the product to ship isn't all that long either, with pre-orders from the brand's online store beginning to roll out to fans and followers in two weeks on Monday the 15th of this month.
You can see the full blend of ingredients in PharmaFreak's VitaFreak Sleep in the image above, with 20 different vitamins and minerals to cover the supplement on the multivitamin side. For the other benefits, you get a 200mg blend of GABA and theanine to improve sleep, 200mg of elderberry and echinacea for immune health, and lutein and zeaxanthin to support skin and complexion.