Feb 24th, 2021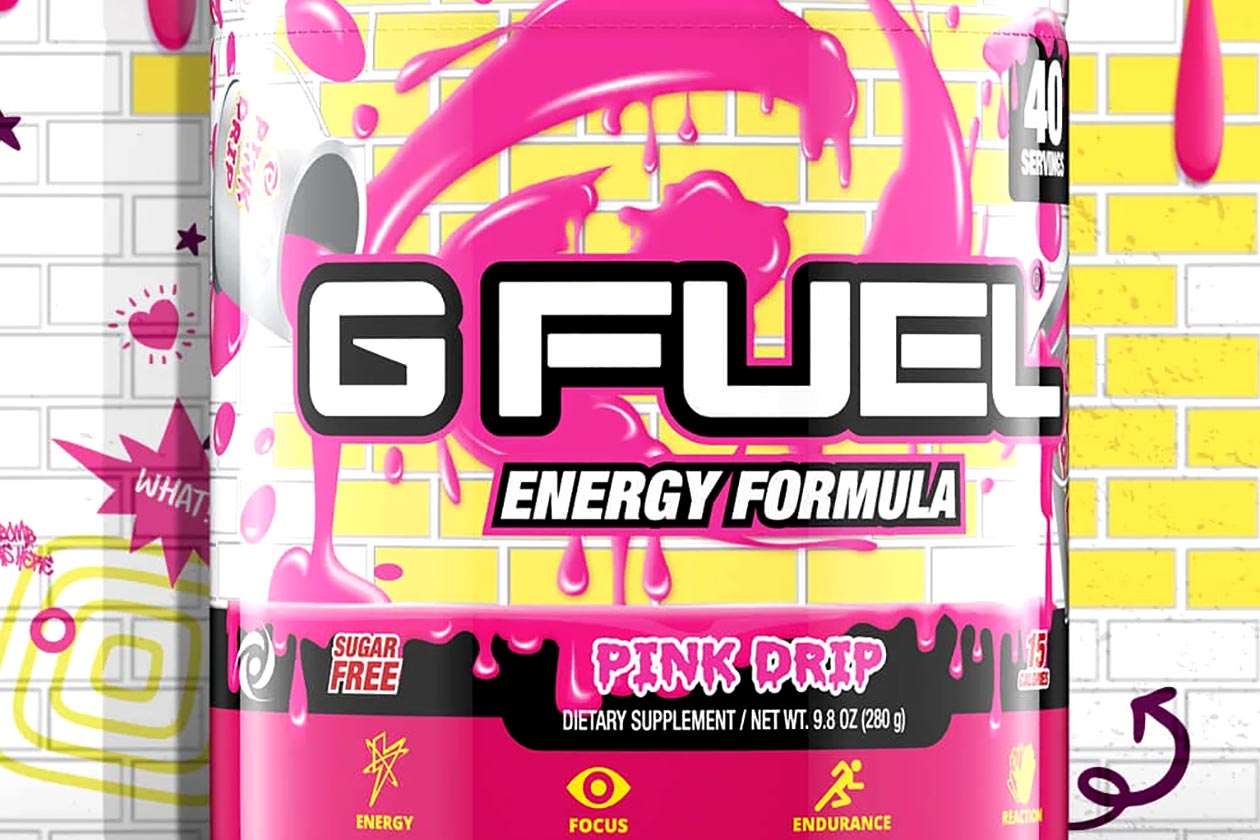 The leader of the gaming supplement category G Fuel, is back this week with yet another new flavor of its flagship gaming product, built to enhance energy and focus. Interestingly, while most of the flavors we've seen from the brand are collaborations like Bobby Boysenberry and Mortal Kombat's Scorpion Sting and Ice Shatter, this one is not.
The latest creation from the creative team at G Fuel is an all-new option called Pink Drip, which doesn't have a flavor description, although looking at its promotional images, it appears to be a Pink Starburst-like taste. It comes with G Fuel's usual formula, zero sugar, and a light 15 calories, and it is live now for pre-order at gfuel.com for shipping mid-next month.
The Pink Drip G Fuel is available in the brand's standard 40 serving tub size at $35.99, and a special edition Collector's Box that features a tub and a matching shaker for only a little more at $39.99.