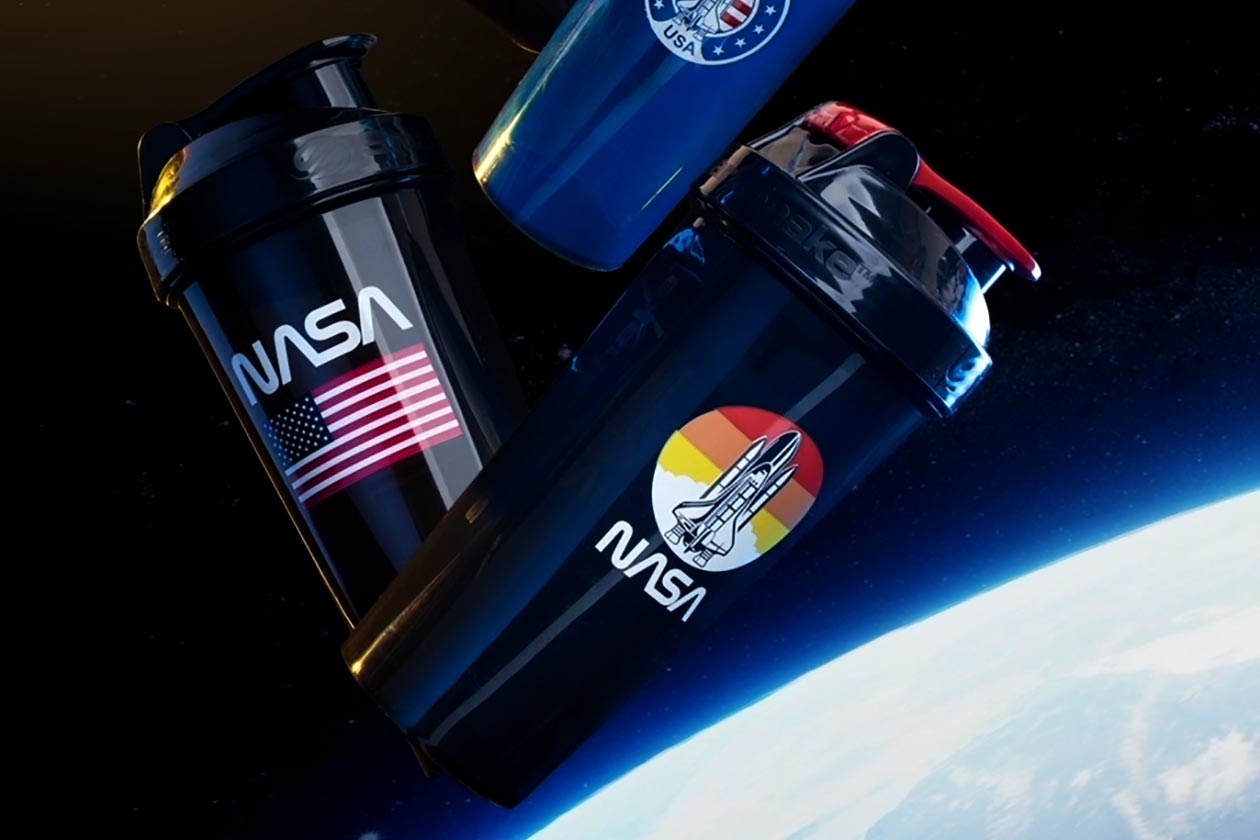 If you caught the news last week, SmartShake released another authentic and collaborative family of shaker bottles, this time with a collection themed around NASA. It is made up of four different designs, each featuring the iconic NASA logo in its own individual way, with three of the four shakers having a black cup and one in a suitable royal blue.
To further celebrate the launch of SmartShake's NASA Series, we've teamed up with the innovative bottle brand for a giveaway, and we do indeed have a lot of bottles up for grabs. We're looking for ten winners, each of which will get to choose the NASA shaker they prefer, and all you need to do is follow the steps in our Instagram contest post.
If you head to our page today, you'll see a post featuring the image above, then simply follow the steps in the caption, and you're in to win one of those ten NASA shakers from SmartShake. We'll have the giveaway open for at least one week, then shortly after that, we'll randomly select the winners and reach out for more information via Instagram.