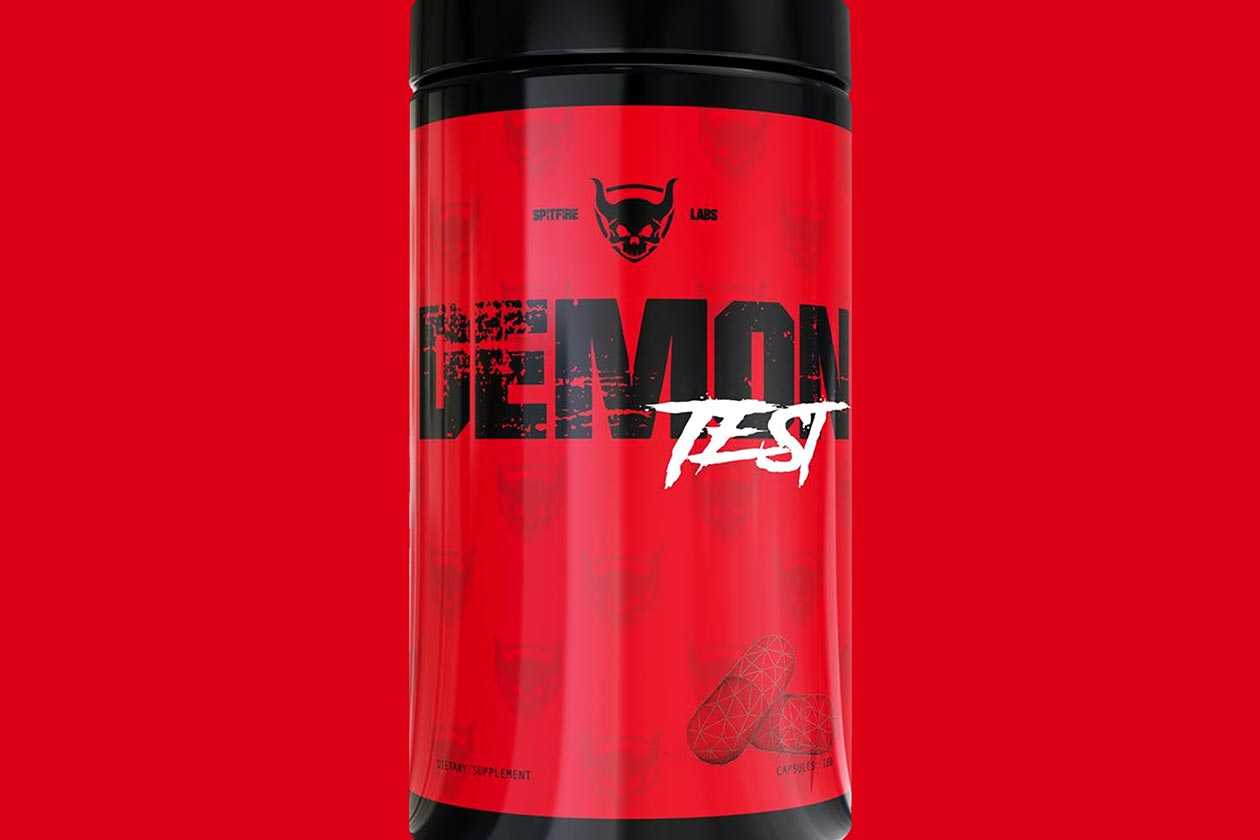 Spitfire Labs, which has gradually built out its lineup over the past year and a bit, has added an all-new category to its selection of supplements this month. The brand has mostly stuck to stimulant-based products or related categories so far with the likes of pre-workouts, a nootropic, and fat burners, although its latest is a bit different but still mainstream with a testosterone booster.
Demon Test is the newest entry in the Spitfire Labs family, and like all of its other supplements, it features a wide variety of ingredients, all open and transparently dosed. Also, like the many other competitors in the reasonably popular testosterone boosting category, Demon Test aims to naturally boost testosterone to, in turn, improve muscle strength, size, and recovery.
Alongside a blend of various vitamins and minerals, including zinc and b vitamins, Spitfire Labs has packed Demo Test with a whole bunch of commonly used testosterone booster ingredients. The brand has thrown in 2.2g of d-aspartic acid, 100mg of mucuna pruriens, 600mg of tribulus, dehydroabietic acid, DIM, and the premium ingredient, KSM-66 ashwagandha at a light 200mg.
Spitfire Labs is a brand that's exclusive to the major online retailer A1 Supplements, which is the place to go if you want to get your hands on the all-new Demon Test. The price of a single bottle is $29.95; however, there is an ongoing deal available where you get a second for half price, making it $22.46 per 30 serving bottle, so $45 for a full two month's supply.