Feb 22nd, 2021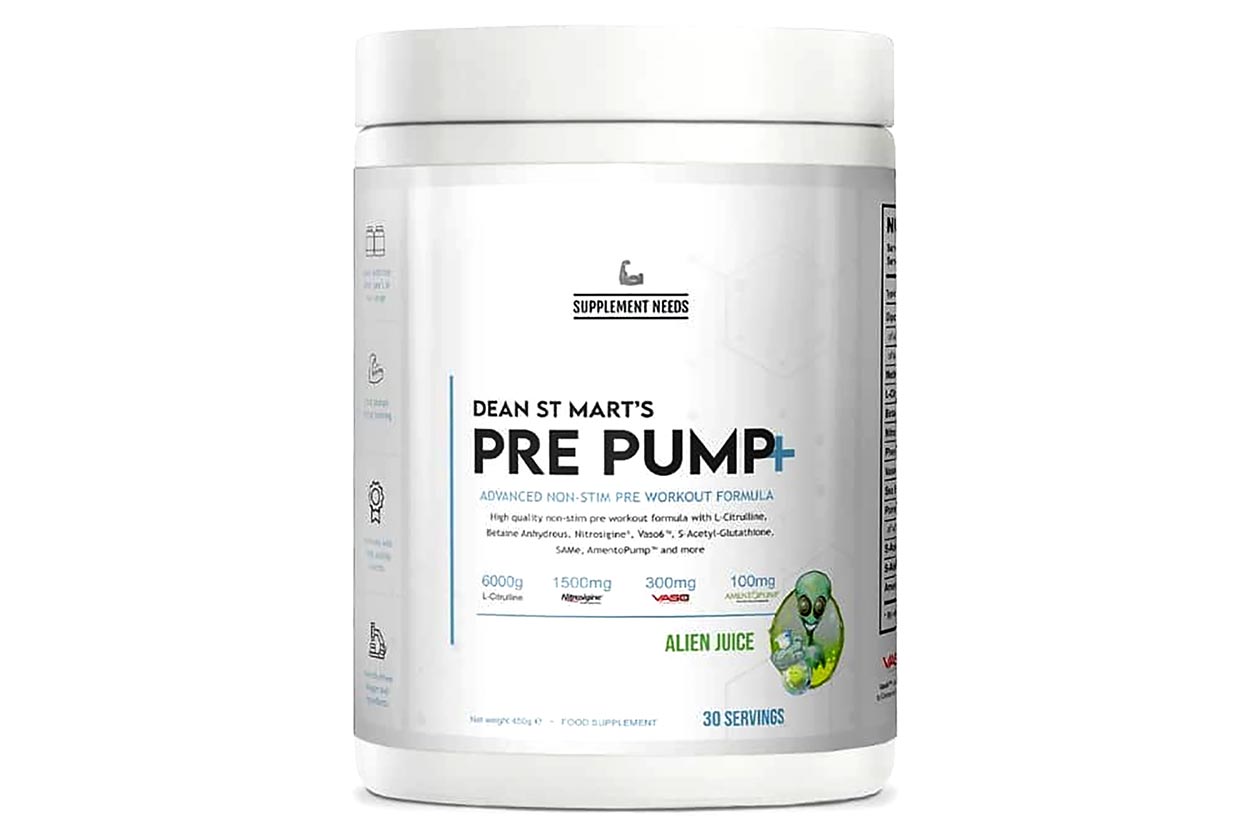 The pump product in Supplement Needs' upcoming family of pre-workouts Pre Pump+, the other two being Pre Focus and Pre Stim, has had its formula revealed, and as suspected, it is not short on highlights. The product is as thorough, packed out, and intriguing as we've come to expect from the retailer and reputable supplement brand, featuring a combined 12g of active ingredients.
The primary goal of Supplement Needs Pre Pump+ is to improve and enhance muscle pumps and hydration. It intends to achieve this with over ten main ingredients, all transparently dosed, and including several common compounds. There is a solid 6g of pure citrulline, 300mg of Vaso6, 1.5g of Nitrosigine, 2g of betaine anhydrous, sea salt, and pomegranate.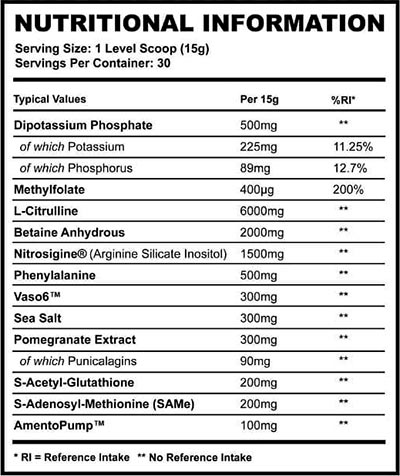 There are some not-so-common ingredients Supplement Needs has put into Pre Pump+ with the likes of AmentoPump at 100mg and 200mg of s-acetyl-glutathione to improve pumps further and s-adenosyl-methionine for additional dopamine support. Supplement Needs wanted to hit the pump pre-workout market with something a little different, and it's fair to say, Pre Pump+ is not your typical formula.
Pre-orders for Pre Pump+ will be going live on Supplement Needs website later this week with two flavors to choose from in Alien Juice or Sour Stardust, and with the 30 full servings per tub. We suspect the other products in the brand's pre-workout series Pre Focus+ and Pre Stim+ are going to be online for pre-order around the same time, if not, then at least not far behind.