2 years ago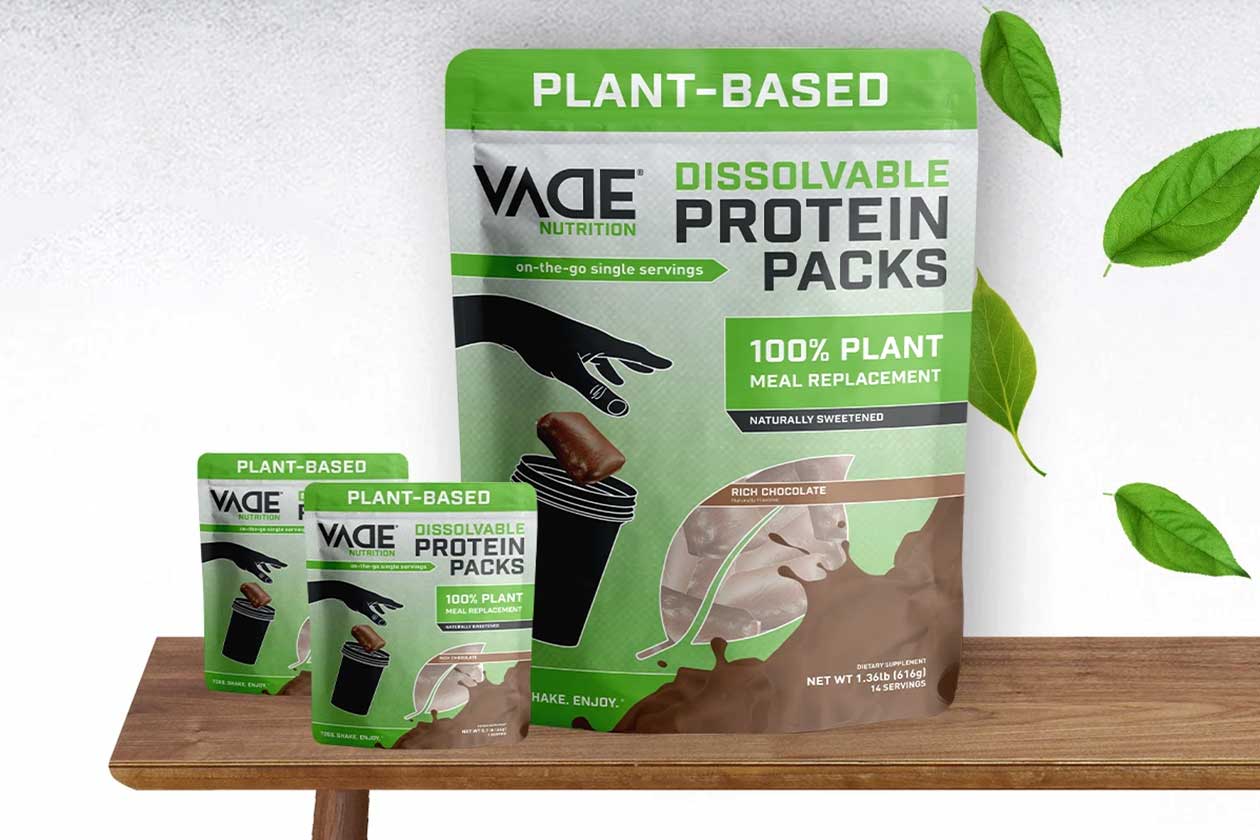 Vade Nutrition is an innovative company that makes dissolvable pouches for powder supplements, and they are as simple as they sound. They are plastic-like packets that are completely made of food-grade ingredients and come with powder inside. You throw one in your shaker with water, shake it around, then the ingredients and the packet dissolve into the liquid.
While Vade Nutrition does offer its dissolvable pouches to other supplement companies, it does have its own line of supplements showing just how convenient they are. The selection of products originally started with a protein powder, which was later joined by a stimulant pre-workout, and now this month, the brand has released a second protein powder.
Vade Nutrition's line of supplements now includes a plant-based, vegan-friendly meal replacement packing 16g of protein from pea and brown rice protein, although there is no mention of its other macros. We can confirm; however, the brand has also infused the product with an additional 26 vitamins and minerals, and 20 different greens for a true all-in-one solution.
As mentioned, Vade Nutrition's plant-based meal replacement does come in its signature dissolvable pouches, with 28 per bag, two of which make up a full serving providing that 16g of protein. The brand has the supplement available on its website at $39.99 for that full-size bag, or if you only want to try it and grab a single-serving, there is a sample bag at $3.50.