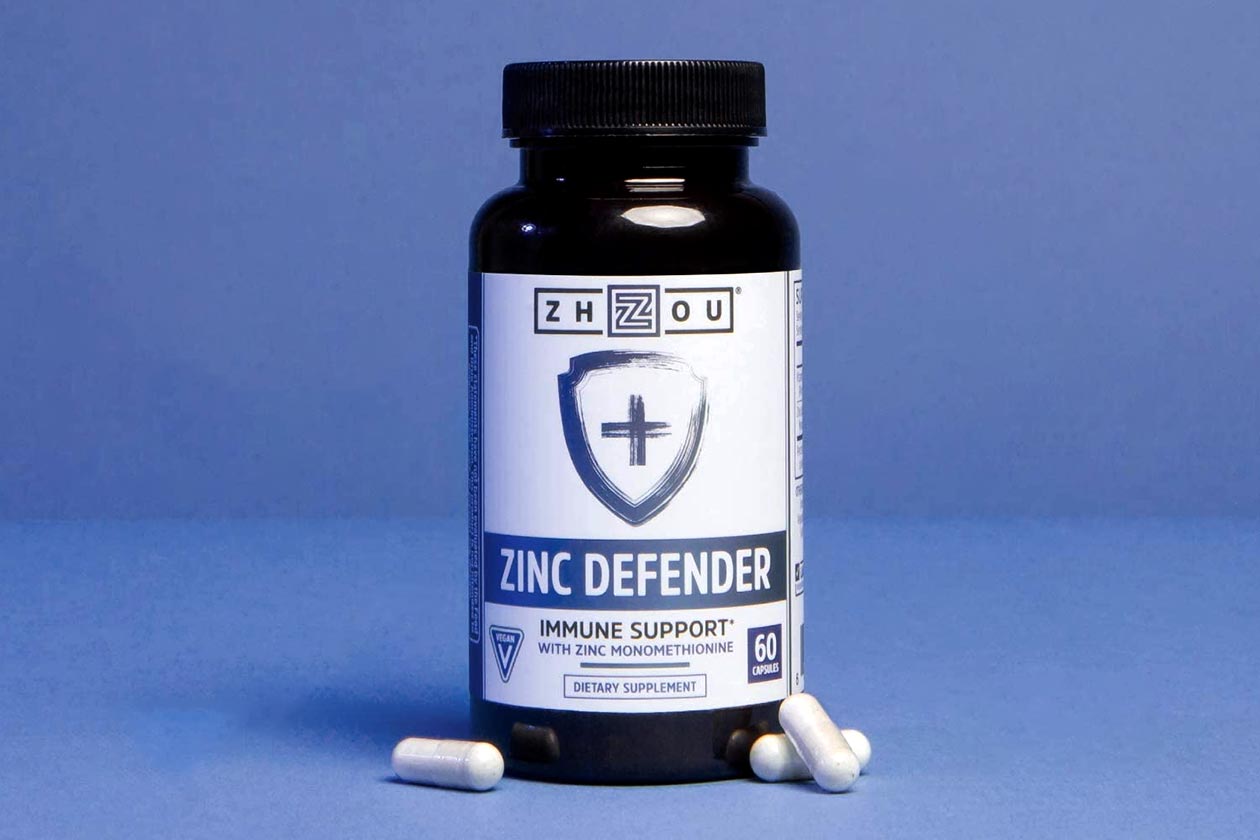 When it comes to supporting and improving immune health, Zhou Nutrition offers fans and followers quite a selection of supplements, although none of them are complicated with wide varieties of ingredients. They're mostly straightforward, basic products, such as vitamin K2 and D3 capsules and gummies infused with vitamin C and elderberry.
Zhou Nutrition has just added another supplement to its category of immune health, which, once again, is quite a simple and straightforward product. It is named "Zinc Defender", featuring, of course, zinc (monomethionine) at a solid 30mg per single-capsule serving alongside one other ingredient in vitamin B6, included at a slightly lower 20mg.
It is a great addition to Zhou Nutrition's growing family of immunity supplements and looks to be coming soon to the online giant Amazon in a bottle size of 60 capsules.