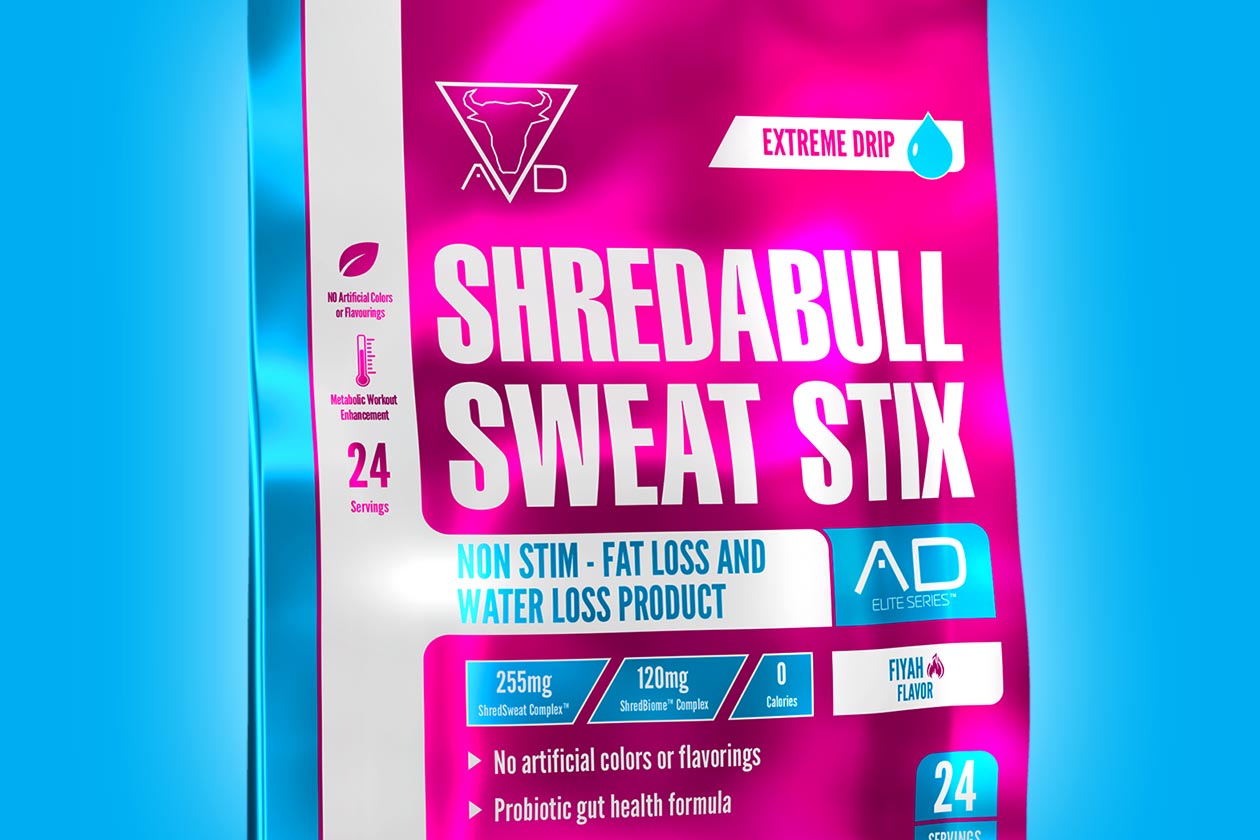 Reputable brand Anabolic Designs has released another weight loss supplement under its Shredabull name, with the stick pack product, Shredabull Sweat Stix. This one is quite a bit different from the brand's flagship fat burner Shredabull Untamed, which still to this day is the strongest and most intense energy and thermogenic supplement we've experienced.
Anabolic Designs' all-new Shredabull Sweat Stix is a weight loss product that, true to its name, is all about increasing thermogenesis for an intense sweat, improving fat loss, and supporting gut health. It has a variety of ingredients to back up each of those benefits, but even more interestingly, it is stimulant-free, so you can use it with things like stimulant pre-workouts and fat burners.
You can see the full formula behind Shredabull Sweat Stix, where Anabolic Designs has separated its main ingredients into two non-transparent blends. There is the 255mg Thermoshred Complex with carnitine, tyrosine, theanine, GBB, and premium Capsimax, and the 120mg ShredBiome Complex packed full of probiotics to support its digestion and gut health benefits.
As mentioned, Anabolic Designs has put its Shredabull Sweat Stix formula into single-serving stick packs, which certainly make it a little easier to carry around and have on-the-go. The thermogenic-focused supplement comes in the one flavor called "Fiyah" and is available direct in two sizes, a bag of seven stick packs at $16.95 or the slightly more cost-effective 24 serving at $47.95.