Bowmar announces its first-ever fat burner that's been in the works for over a year
Mar 1st, 2021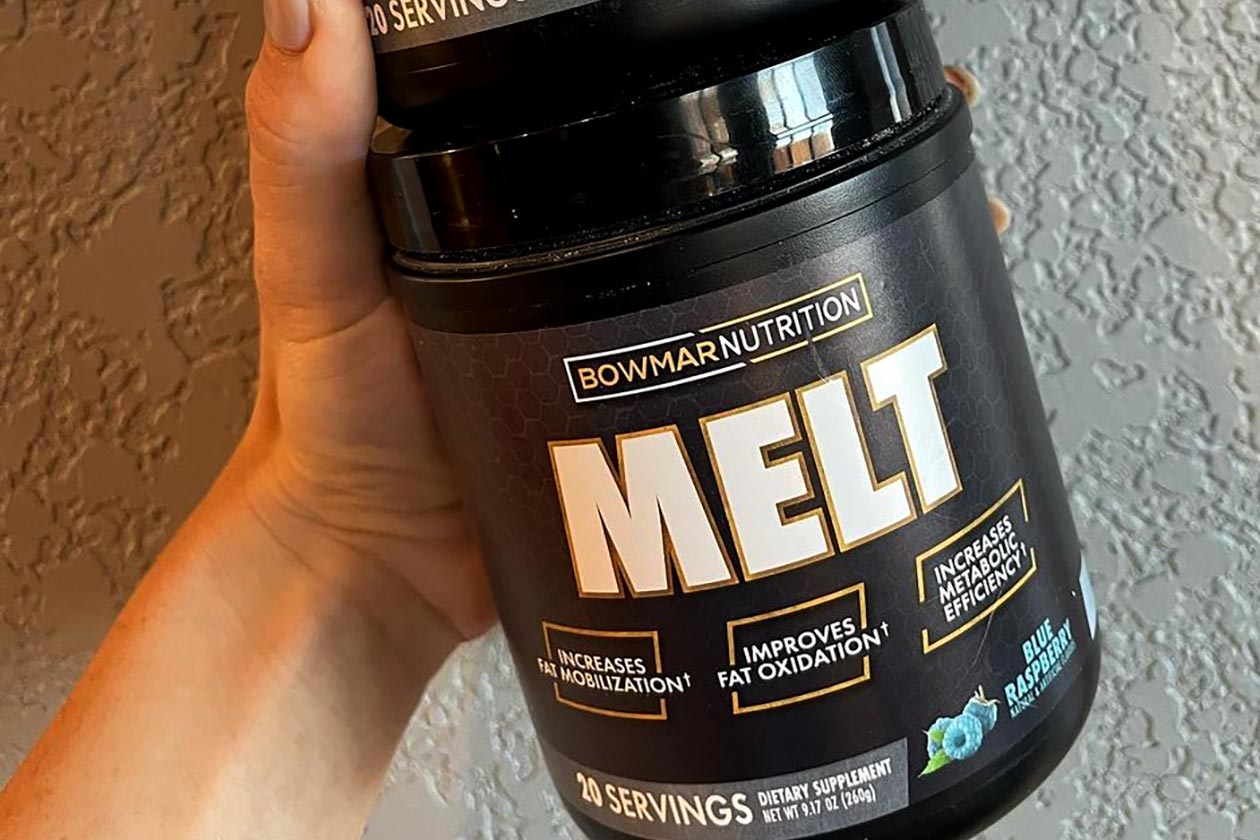 While Bowmar Nutrition has expanded its selection of supplements into many categories, there is one big one it has left alone but has apparently been working on for over a year. That category is, of course, weight loss, which Bowmar is planning to officially release a product for at its usual launch time of midday Eastern Time this coming Friday.
Bowmar Nutrition's fat burner is called "Melt" and promises to support fat mobilization and oxidation as well as enhance metabolism, all to improve overall weight loss. We don't know any of the exact ingredients and dosages in the supplement, although the brand is saying it is full of clinically studied ingredients, so we'll likely see some premium features.
More information on Bowmar Nutrition's Melt is due to be shared over the coming days, so we should find out what's in it, from ingredients to dosages, before it becomes available on Friday. It is also worth mentioning the product comes in powder form with two traditional flavors in Fruit Punch and Blue Raspberry, and 20 full servings per tub.