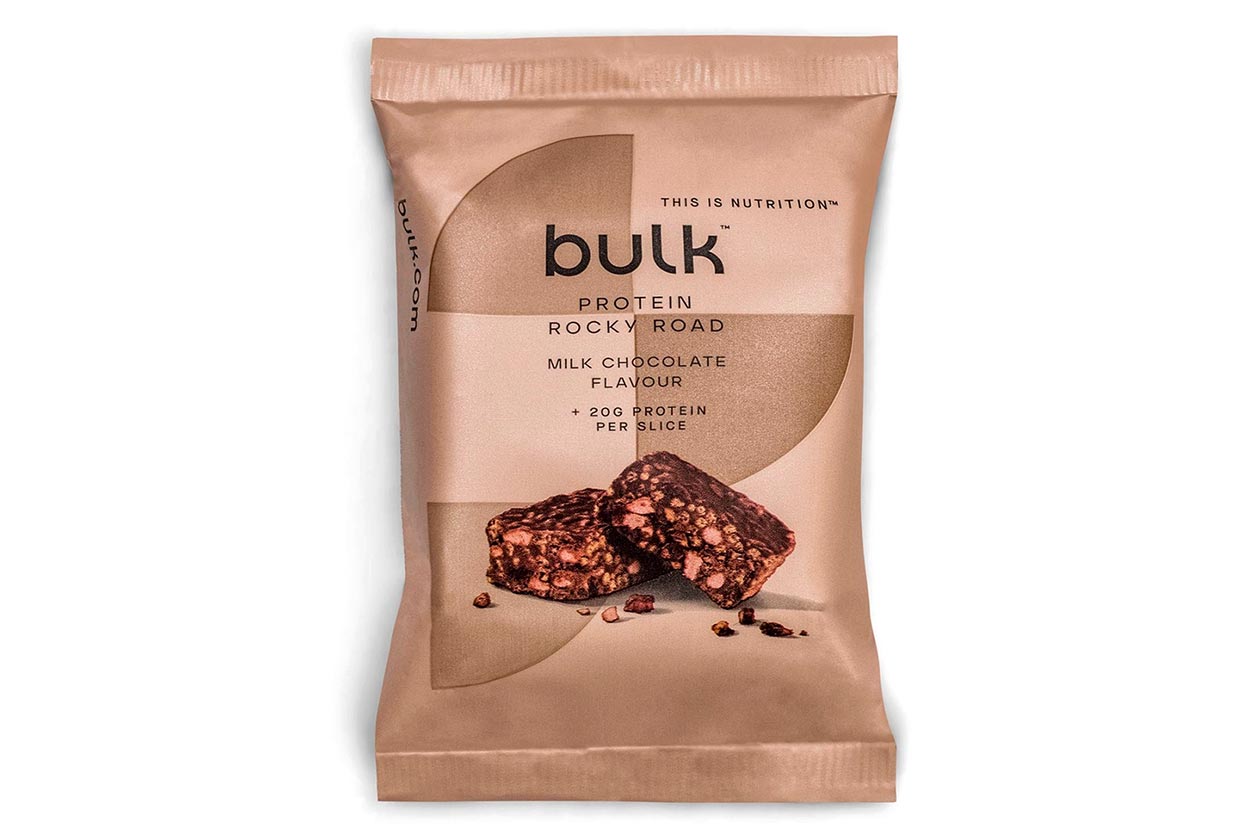 The newly named Bulk, previously known as Bulk Powders, is welcoming two tasty new functional foods this week, both of which are based on popular and delicious baked treats. There is Protein Rocky Road and Protein Millionaires Slice, where the brand has put a high-protein twist on the classic rocky road and millionaires shortbread with 20g of protein in the former and 15g in the latter.
Bulk's Protein Rocky Road and Millionaires Slice still promise all of the great features of the originals but as mentioned, they're high in protein and have a much better nutrition profile overall. Alongside the strong 20g of protein, Protein Rocky Road has candied cherries, marshmallows, chocolate, and crispy pieces, while Protein Millionaires Slice has oats, a layer of caramel, and chocolate topping.
Both of Bulk's new protein snacks have quite a hefty weight to them, with the Protein Rocky Road weighing in at 72g per piece and Protein Millionaires Slice only a touch lighter at 70g. They're available now from bulk.com at £2.49 (3.47 USD) per bar or £24.99 (34.83 USD) for a box of 12, with two flavors to choose from for Protein Rocky Road in Milk Chocolate and White Chocolate.