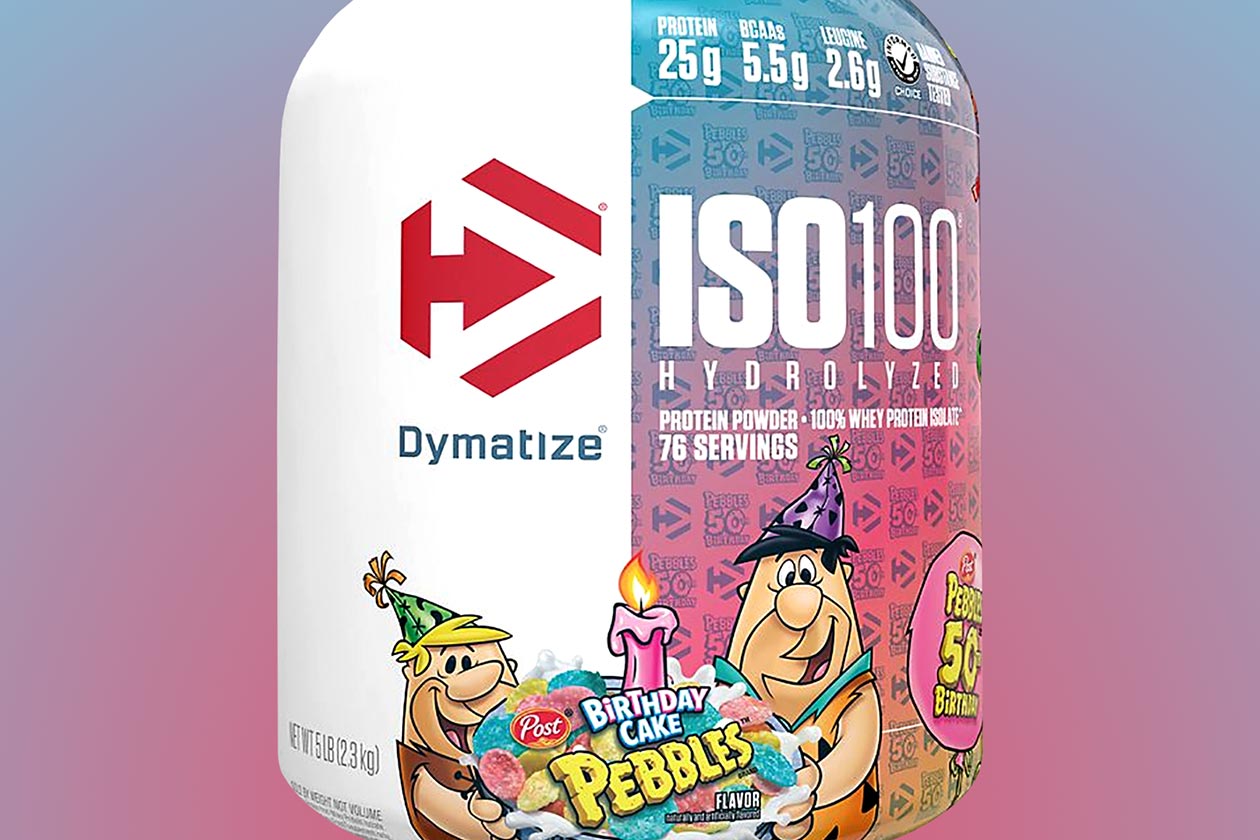 This year marks the 50th birthday of the iconic breakfast cereal, Pebbles, from Post Consumer Brands, first poured into bowls in its Fruity Pebbles and Cocoa Pebbles flavors way back in 1971. Last year, legacy sports nutrition company Dymatize turned those two flavors into special edition flavors of its premium ISO100 protein powder and 100% Whey Isolate.
Dymatize is joining Post Consumer Brands in 2021 and celebrating the 50th birthday of Pebbles cereal with another authentic Pebbles flavor of protein powder. To match the occasion, Dymatize and Post have put together a Birthday Cake Pebbles flavor of ISO100 protein with a lean 25g of protein per serving, zero fat, a gram of carbohydrates, and 110 calories.
Both of Dymatize's original Fruity Pebbles and Cocoa Pebbles flavors of ISO100 are impressively tasty and enjoyable, so we have to imagine the Birthday Cake Pebbles ISO100 will be just as good, if not better. The product does not appear to be available yet, although The Vitamin Shoppe is already listing it in anticipation in three sizes; 1.6lb, 3lb, and 5lb tubs.