Formula revealed for Ghost's promising pump pre-workout sequel Ghost Pump V2
Mar 2nd, 2021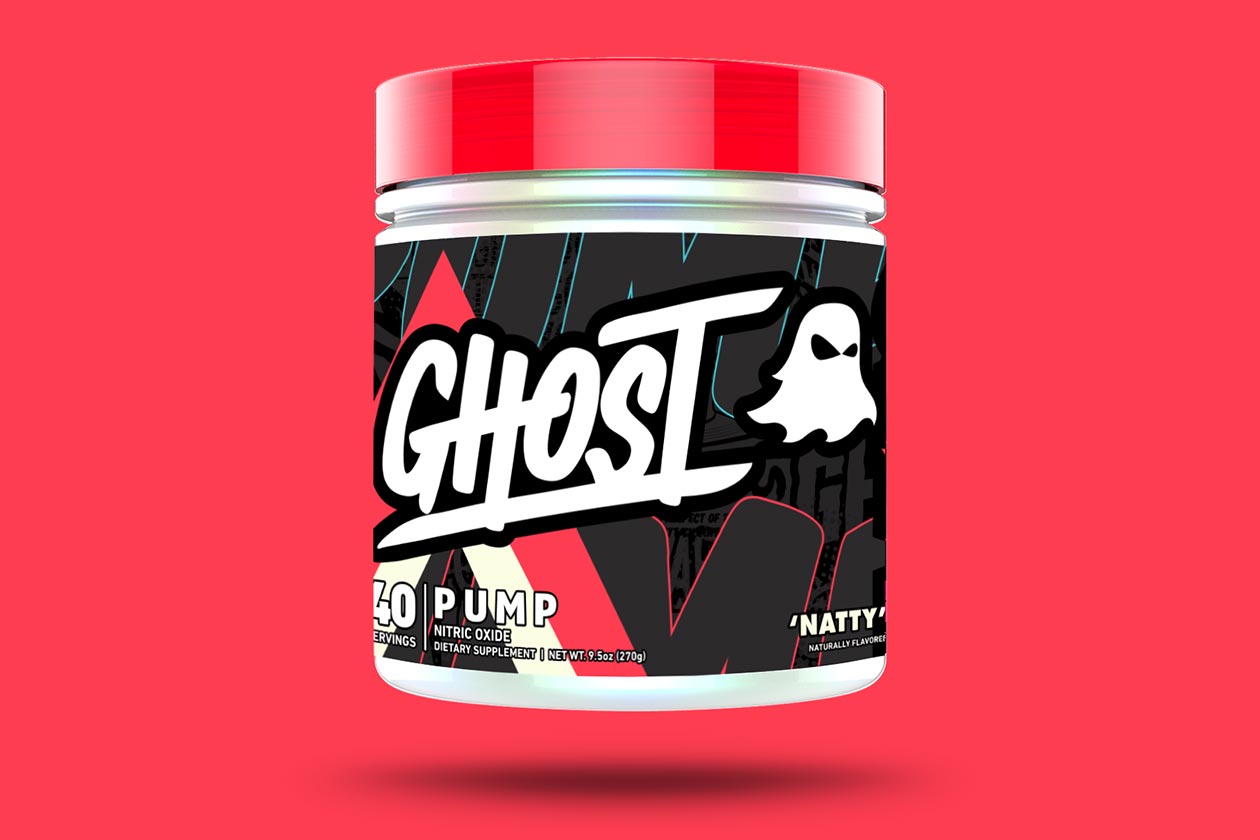 The formula behind Ghost's highly-anticipated sequel to its pump pre-workout in Ghost Pump V2 has been spotted on GNC's website, finally confirming just how loaded the supplement is. As mentioned many times before, Ghost Pump has been our number one rated pump pre-workout since we started a top-rated list for the category, so a sequel is extremely exciting.
Ghost previously said it has simply put more of what works into its promising new Ghost Pump, and as you can see in its facts panel directly below, that is indeed the case. The primary goal of the product is still to improve and enhance muscle pumps during your workout, and it has remained stimulant-free, so it can be stacked with stimulant pre-workouts like the brand's own Ghost Legend.
Some of the biggest highlights in the exciting new Ghost Pump V2 are a solid 6g of pure citrulline, 50% more of what was in the original, and 3g of NO3-T arginine nitrate, 500mg more than V2's predecessor. You get the same amounts of taurine and pine bark at 2g and 200mg, respectively, 390mg of PureWay-C branded vitamin C, and for better absorption, 50mg of AstraGin.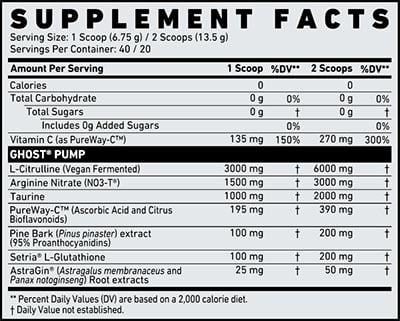 There is one last ingredient in Ghost Pump V2 that is not something you see at all that often in the pre-workout category, and that is Setria branded glutathione at 200mg per serving. The reason behind that inclusion is, the premium feature has proven to provide longer-lasting levels of nitric oxide when used in combination with citrulline, which, as mentioned, Pump V2 has a solid 6g of.
Ghost Pump V2 is due to release in the coming weeks and months with the same amount of full servings per tub as the original at 20 or 40 half servings. At least three flavors or options have been confirmed so far in Pineapple and an authentic Warheads Sour Watermelon, both from Ghost Pump V1's menu, and a convenient and stackable unflavored option named "Natty".