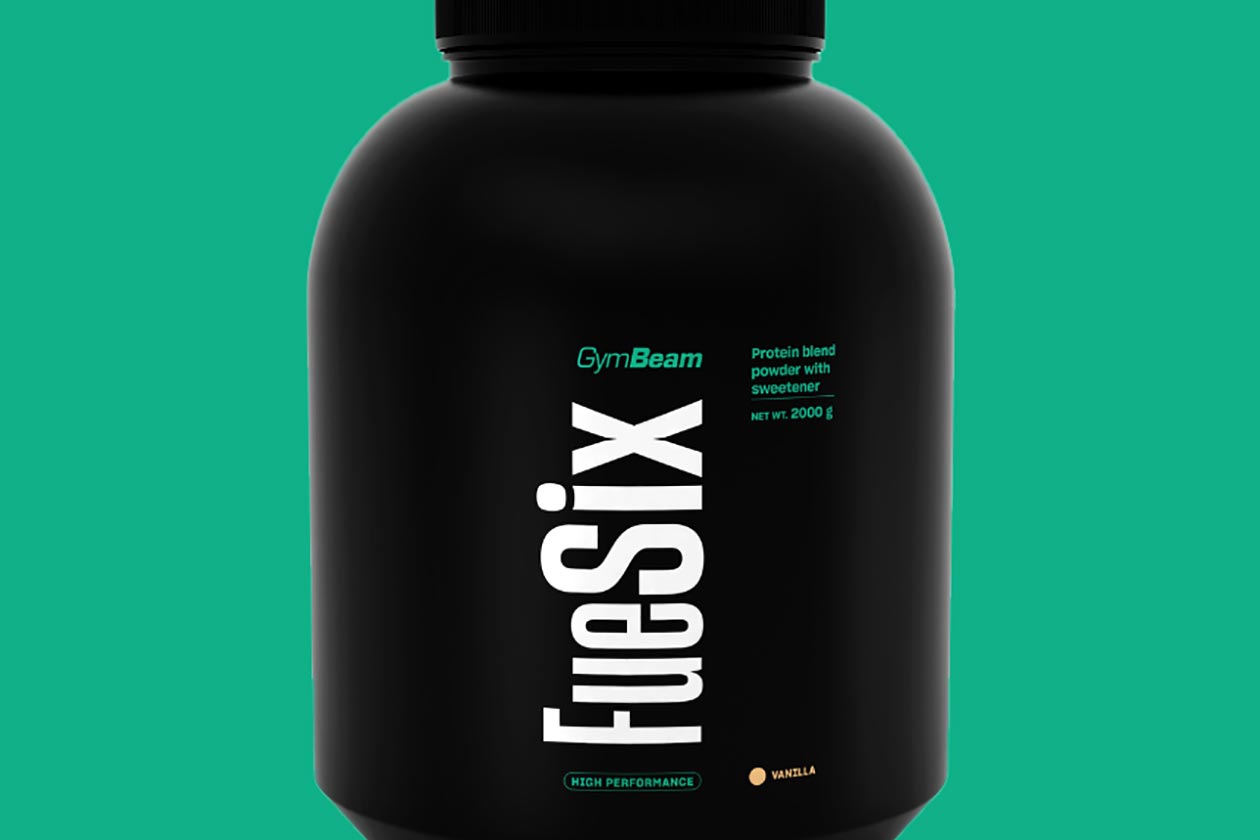 Similar to XXL Nutrition, Body and Fit, and Proteinbolaget with GAAM Nutrition, the European retailer GymBeam has an extensive selection of supplements under its own brand, also named GymBeam. It has fans covered from basic, single-ingredient products through to more complex items such as pre-workouts, amino cocktails, and protein powders.
This month GymBeam has introduced another protein powder in "FueSix", which is along the same lines as BSN's long-running Syntha-6, in that it's powered six sources of protein with fast to slow digestion rates. GymBeam's FueSix packs a solid 21g of protein from a blend of whey concentrate and isolate, calcium caseinate, micellar casein, milk isolate, and egg albumin.
The rest of GymBeam's FueSix macros are fairly typical with that 21g of protein alongside 3g of carbohydrates, 2.3g of that sugar, only 400mg of fat, and a calorie count of 100. The protein powder is available in a 2kg tub with around 66 servings, priced at €32.95 (39.03 USD), and it has three traditional flavors to choose from in Chocolate, Vanilla, and Strawberry.