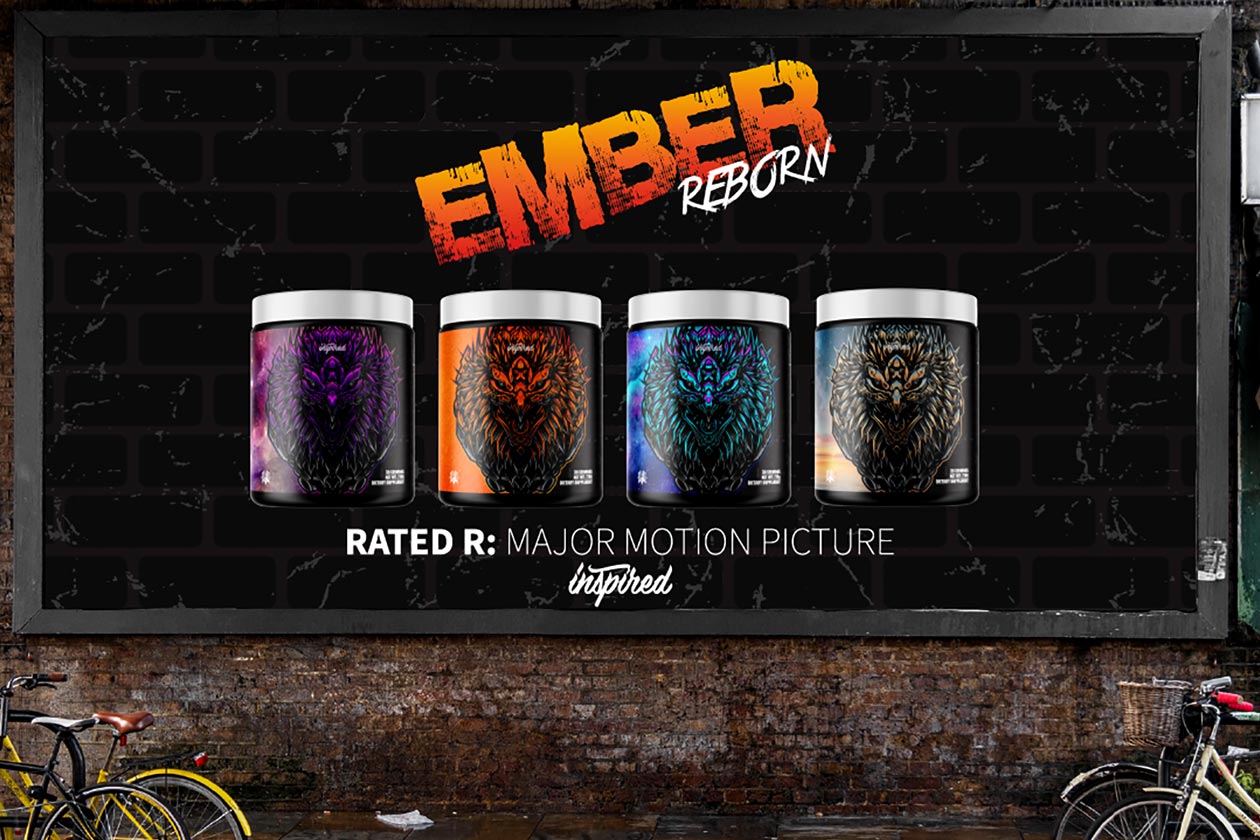 Inspired is currently going through many changes on the branding and organization side of things, dividing its now extensive line of supplements into three series. There is the Signature Series, including the likes of CR3, the Prestige Series, a seemingly more mainstream line consisting of DVST8, FSU, and LGND, and then finally the Limited Series, which covers DVST8 Of The Union and the all-new Ember Reborn.
Ember Reborn is one of the fresh new formulas Inspired has put together outside of all of its branding and organization efforts and something we got the first look at early last month. We still don't know what ingredients and dosages we are getting in the upcoming product, only that, like the many other Ember supplements the brand has put out over the years, it is going to be focused on supporting weight loss.
To keep the excitement and momentum rolling for Ember Reborn, Inspired has confirmed roughly when it will be available and the flavors you'll be able to get it in at launch. There will be four options on the fat burner's menu on its debut with Raspberry Rage, Mango Tango, Galactic Candy, and the tropical recipe Island Vibes, with the product due to arrive in the last week of this month.