Myprotein aims to make Easter guilt-free with its Easter Collection Box
Mar 30th, 2021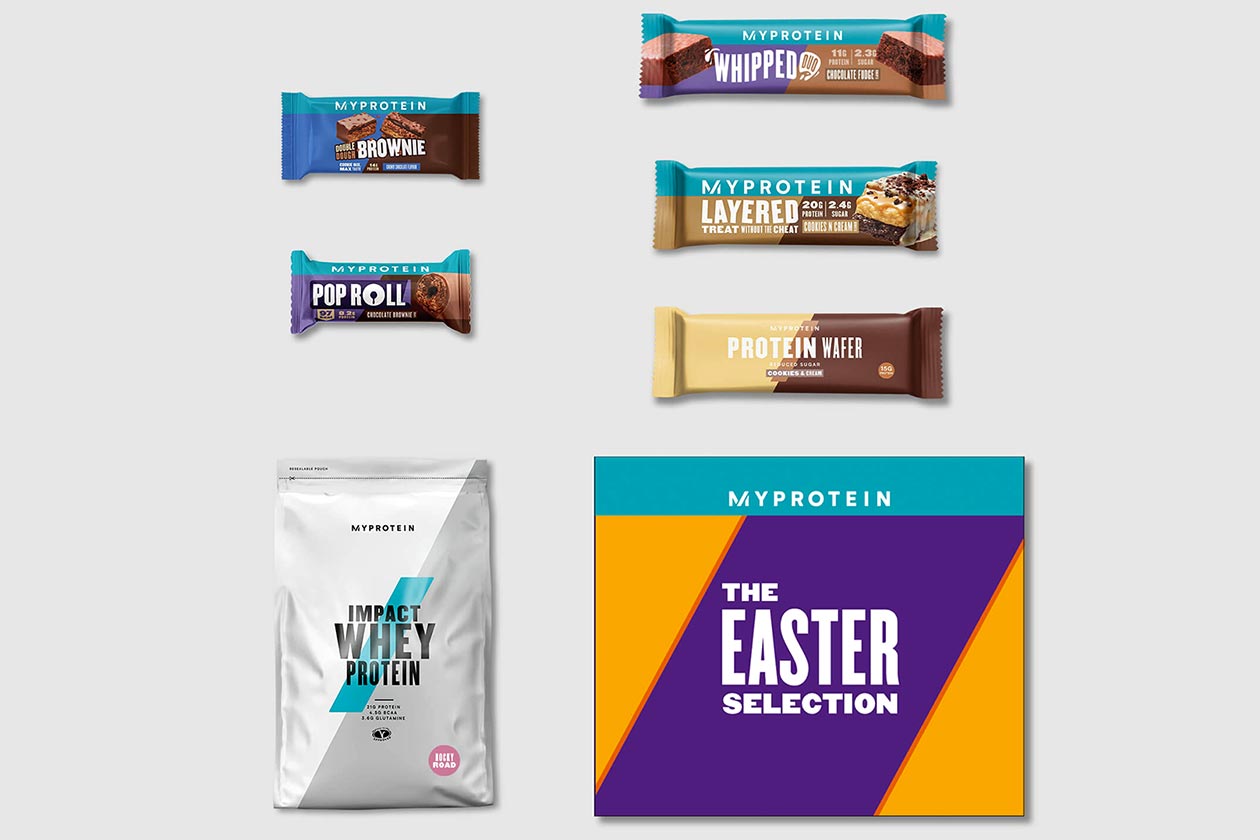 Myprotein has made it a little easier to enjoy Easter this year without taking a bite of any sugar-loaded chocolate Easter Eggs and Easter Bunnies. The international brand has put together "The Easter Selection", which is a box of delicious protein snacks and foods and a bag of tasty protein powder, intended to take the place of traditional Easter sweets.
Each of Myprotein's Easter Selection boxes comes with a Cookies and Cream Layered Protein Bar, Chocolate Fudge Whipped Duo, and a Chunky Chocolate Double Dough Brownie. There is also the brand's recently released gooey-center Pop Roll in its Chocolate Brownie flavor and a 250g bag of Chocolate Rocky Road-flavored Impact Whey Protein.
All together, the guilt-free Easter Selection will cost you £21.99 (30.25 USD), although if you can get on its website today, you can use the coupon code "EXTRA" and save 25%, which drops the special edition set to £16.49 (22.69 USD).