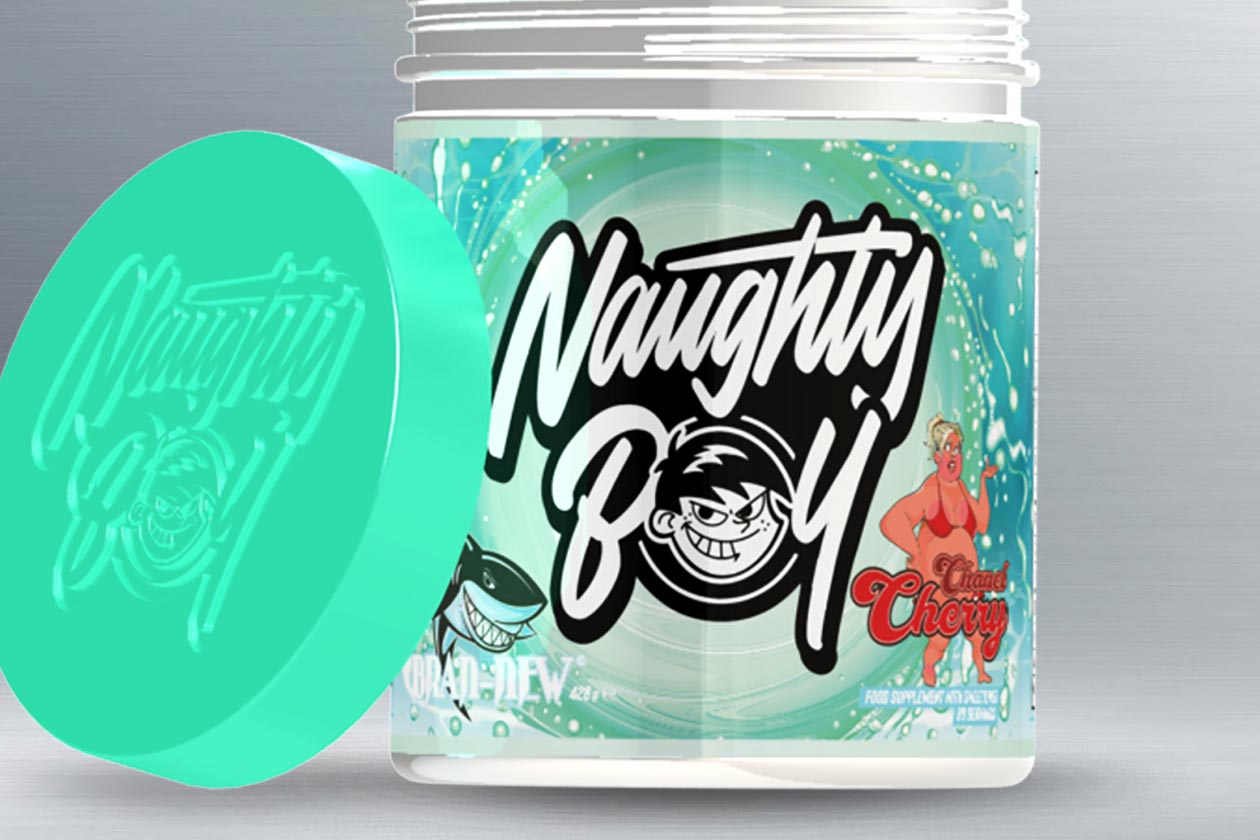 Due to the success of its health and wellness supplement Bran-New, the UK brand Naughty Boy is coming out with a more cost-effective, value size of the product. Our International Brand Of The Year winner for 2020 only launched Bran-New about one to two months ago, featuring highlights such as Aquamin minerals, PerforMelon, hyaluronic acid, and collagen.
The current version of Bran-New is available in tubs with 40 half servings or 20 full, which in three weeks will be joined by a much larger size packing twice as many servings at 80 half or 40 full. We're not sure what the price of the bigger tub is going to be, only that it'll work out to be cheaper than the original, and also have a slightly different selection of flavors.
Naughty Boy's value size Bran-New is releasing in a few weeks in one flavor from the 40 serving in Dave The Wave Watermelon, and an entirely new option with Chanel Cherry.