Mar 19th, 2021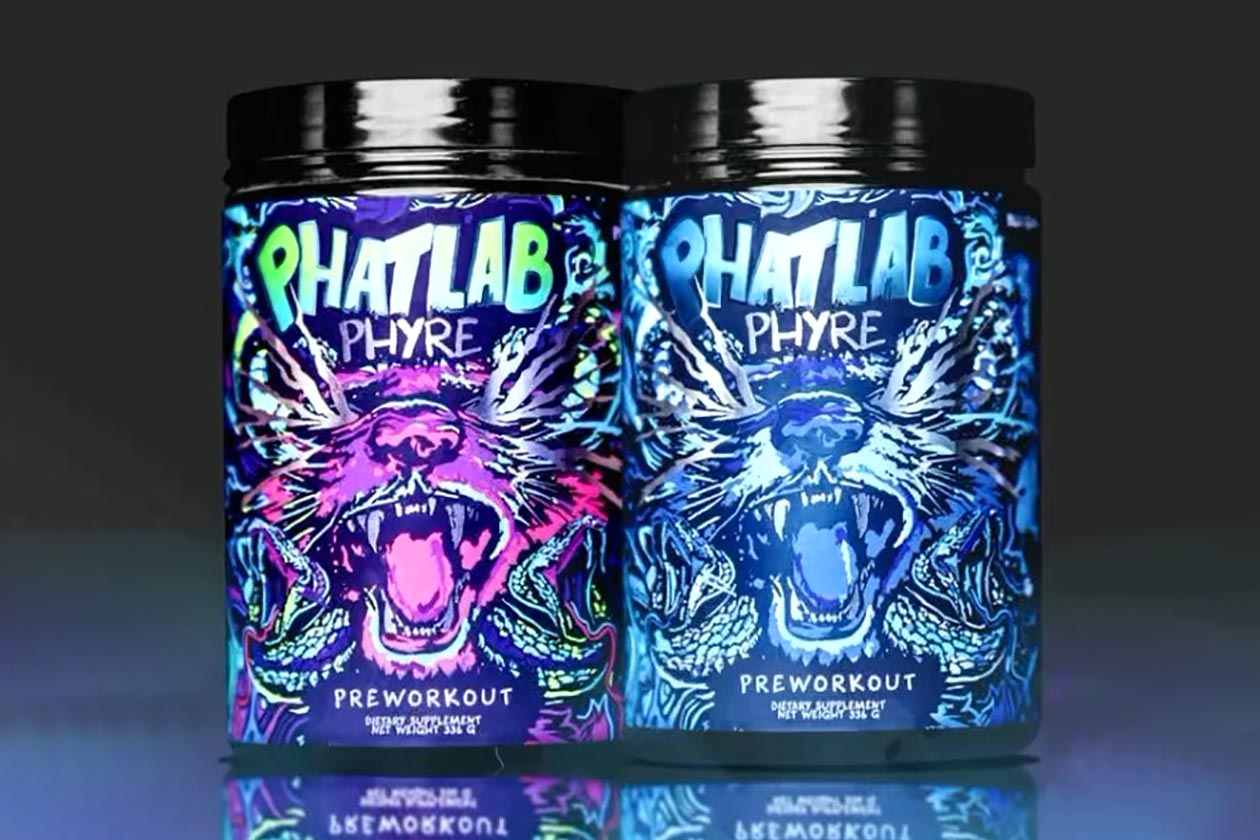 Since the brand arrived, Phat Lab has been about only one supplement with its original energy and focus boosting G Crak. The product isn't a pre-workout, more of an anytime formula for, as mentioned, energy and mental focus. To start the New Year, the brand shared the first look at its second-ever supplement, introducing the stimulant pre-workout Phyre.
Phat Lab has now completely unveiled that product, revealing the full formula behind Phyre, which is already on its way to retailers and should be available for purchase next week, including the likes of NutriFit. The supplement is rolling out in two flavors, both featuring a signature eye-catching Phat Lab label design with Electrik Pomemelon and Blu Gummie.
The facts panel for Phat Lab's Phyre is pictured above, and unlike its original product G Crak, this one has absolutely no proprietary blends, with everything openly and transparently dosed. The formula is well-rounded and comprehensive, featuring ingredients for energy, focus, pumps, and performance, although it does lean a bit more to the stimulation side.
Phyre comes with a solid 4g of pure citrulline for pumps, the usual 3.2g of beta-alanine to support performance, and a whole bunch of stimulants to provide an intense blend of energy and focus. For those two key benefits, Phat Lab has thrown in highlights such as 350mg of caffeine, 1mg of yohimbine and 2mg of alpha yohimbine, PEA, hordenine, and citicoline.
Once again, Phat Lab's Phyre is quite a comprehensive pre-workout, with something for each of the effects you could want in a pre-workout, and as mentioned, even more so for energy and focus.