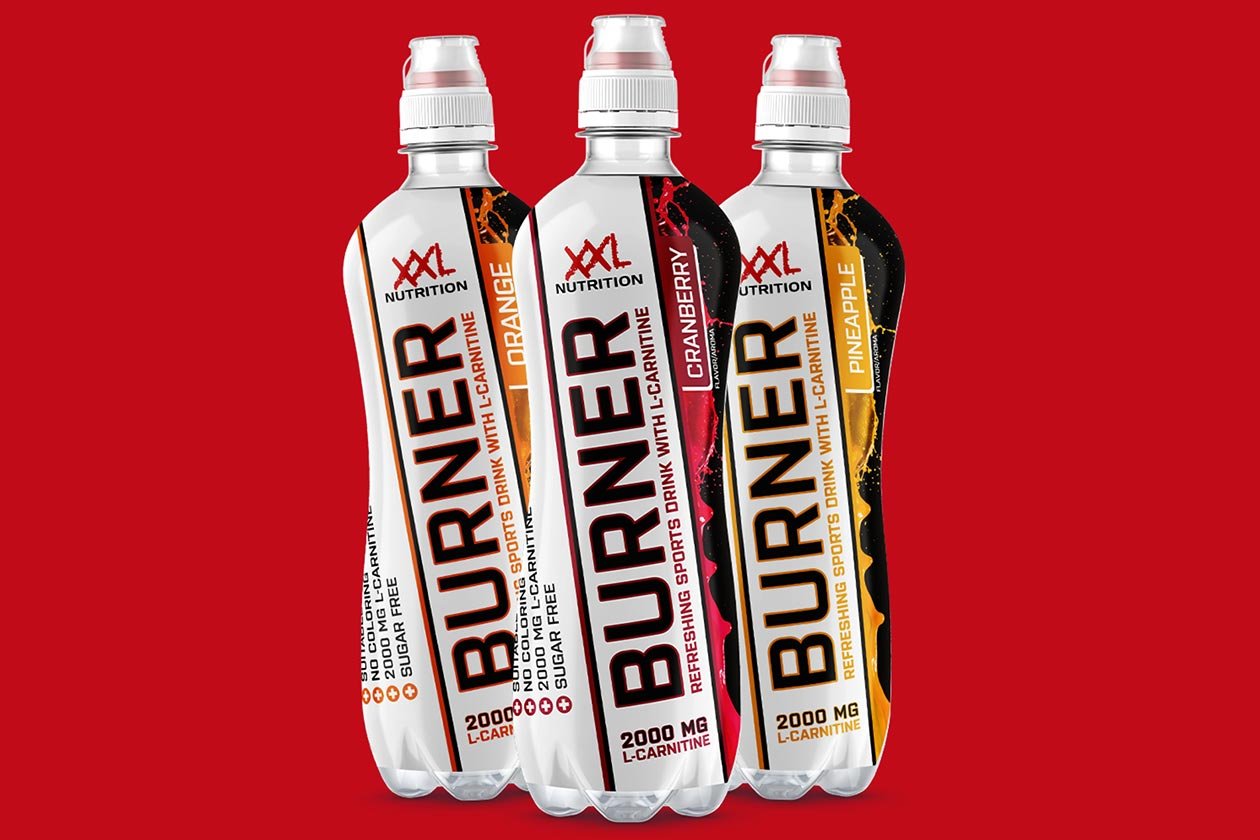 Popular European supplement retailer and brand, XXL Nutrition already had the Burner beverage powered by carnitine tartrate and the more compact Burner Shot; now there is a new Burner drink with an intriguing twist. XXL's latest Burner product is similar to the original Burner beverage, featuring a good amount of carnitine at a solid 2g per bottle.
What makes the new Burner drink different from the other one is XXL Nutrition has infused it with a small amount of caffeine for a bit of energy at 50mg per 500ml bottle. It does come in a similar selection of flavors with four refreshing, fruity recipes to choose from right out of the gate in Lemon, Orange, Pineapple, and Cranberry, all guilt-free with only six calories.
XXL Nutrition's newest entry in its carnitine-powered family of Burner supplements is available starting this week in all of its flavors and is slightly cheaper than the non-caffeinated original at €1.59 (1.91 USD) per bottle or €8.99 (10.79 USD) for a case of six.