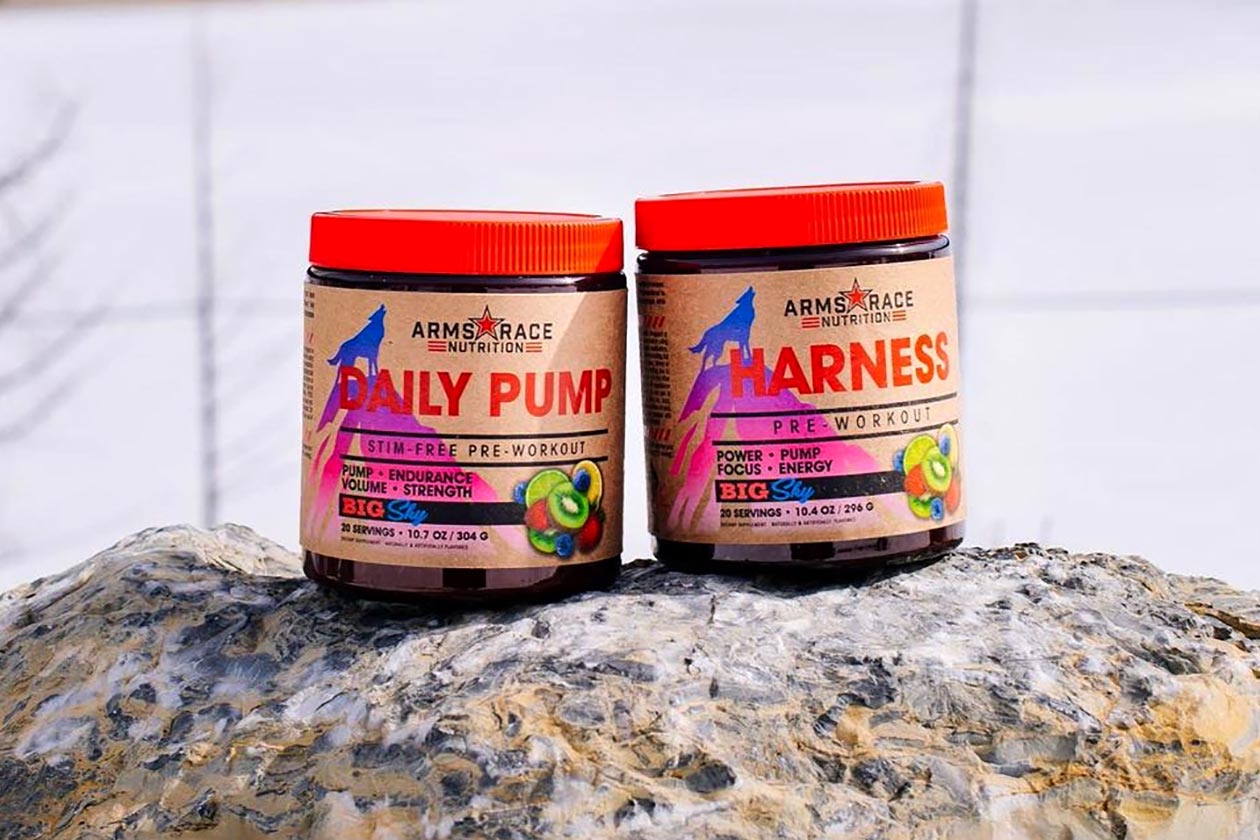 Back in January, Arms Race Nutrition from Doug Miller and Julian Smith announced its next special edition flavor series with the mysteriously named taste, Big Sky. It is similar to what the brand did in 2020 with Venice Beach, a flavor available for Vigor, Replenish, and the pre-workouts Harness and Daily Pump, all featuring an alternative label design.
The last we heard on Arms Race Nutrition's Big Sky was only that it's coming soon, which has finally been followed by an update this week with a few developments. Firstly, the brand has shared an image of what exactly Big Sky is going to look like, as you can see in the image above featuring Harness and Daily Pump in that intriguing new Big Sky flavor.
The other details we have to share are that Arms Race Nutrition is releasing Big Sky for Replenish and Vigor, as well as Harness and Daily Pump, just like Venice Beach. The brand's preview of the flavor also gives us an idea of what it will taste like, as on the product itself, you can see a fruity combination of kiwifruit, lemon, lime, strawberry, and blueberry.
Finally, we now have an idea on when Arms Race Nutrition's Big Sky flavor is going to be available, with the brand currently shooting for between the end of May to the beginning of June, so a little less than two months away.