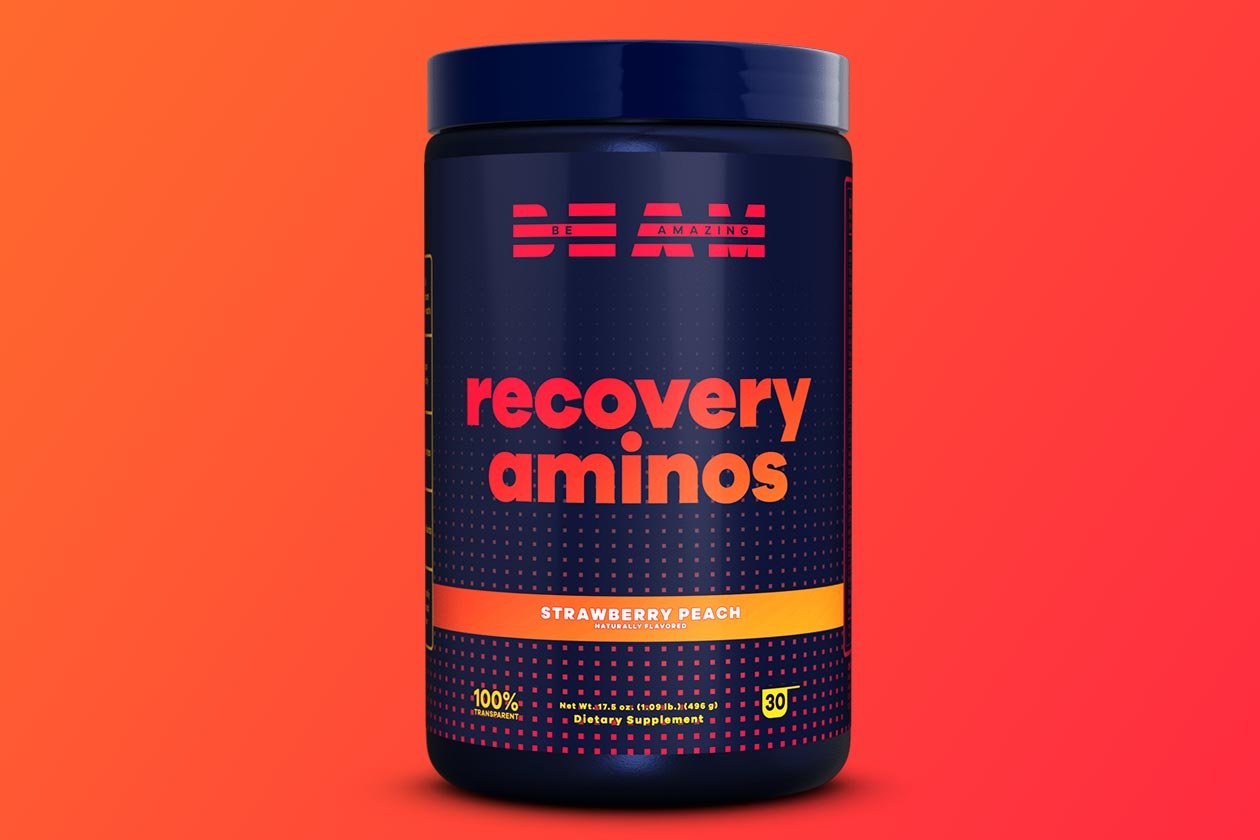 A few days ago, the still relatively new supplement company BEAM, announced its next product release, confirming it will be an amino-based formula and set to launch this coming Friday. The brand didn't really say too much more outside of that, only that the supplement would support and improve recovery, like most other competitors in the amino category.
As you can see in the image above, we've now got an actual look at the upcoming BEAM supplement, which like its handful of others, has quite a straightforward name in "BEAM Recovery Aminos". We can also confirm what's in the product, and as you'd expect from the more premium brand, it is a full-on formula featuring a lot more than most of its amino competitors.
BEAM has built Recovery Aminos to improve muscle recovery, as its name suggests, as well as support hydration, performance, and immune health. To ensure it delivers on all of that, it comes packed with the formula above, including a combined 8g of all nine EAAs, 5g of that being BCAAs, tart cherry to further help with recovery, white tea leaf, grape seed, theobromine, wild blueberry, and premium Aquamin minerals.
As mentioned, BEAM has not held back in Recovery Aminos, combining quite the blend of ingredients to provide a variety of benefits and comprehensive support that stretches a bit beyond your average amino. Once again, the brand is launching the supplement this Friday, through its website, in Strawberry Peach and Mango Twist flavors, for $39.99 a tub.