Beyond Raw brings its recent Jolly Rancher flavor over to Lit On-The-Go
Apr 24th, 2021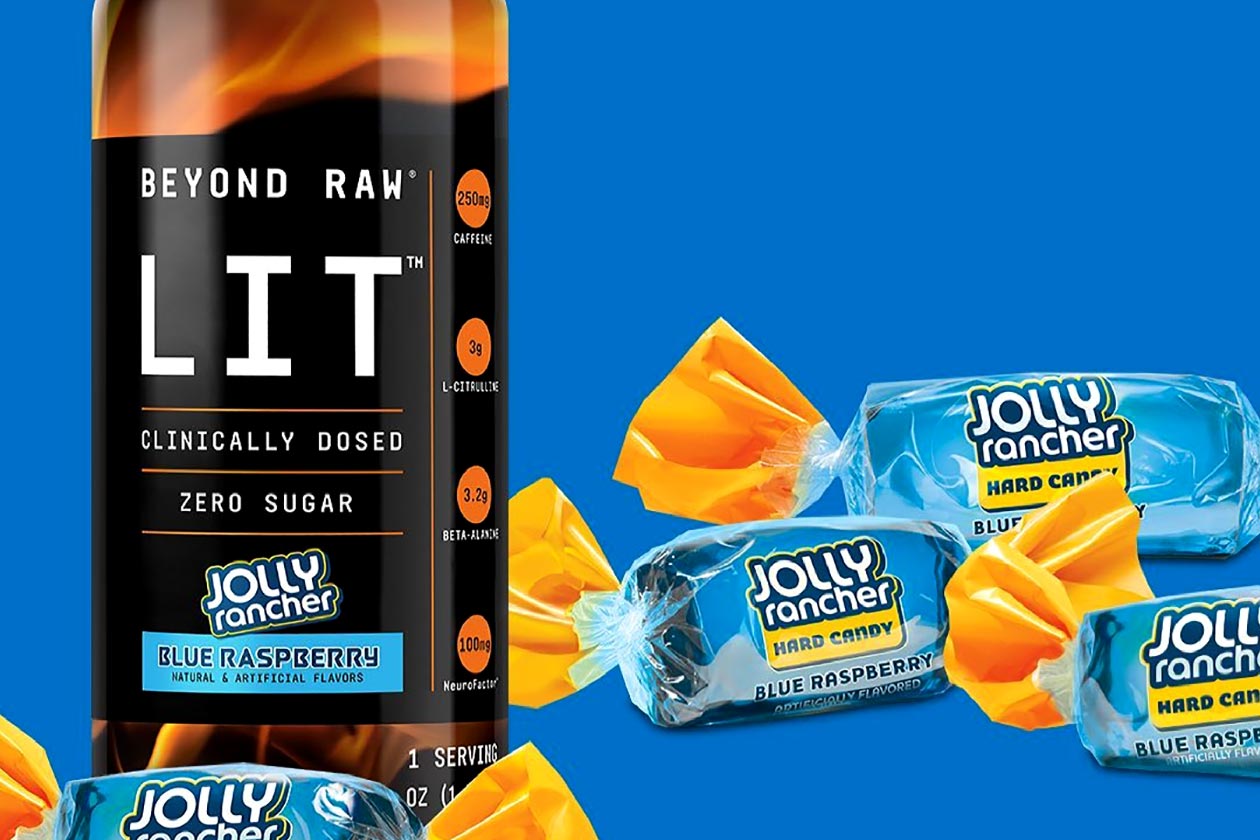 Back in February, we posted about the release of yet another flavor collaboration between the GNC exclusive supplement company Beyond Raw, and the classic candy company, Jolly Rancher. Following on from the brand's first two authentic flavors for its pre-workout Lit in Jolly Rancher Watermelon and Green Apple, we got an all-new Jolly Rancher Blue Raspberry.
Beyond Raw has now brought over its more recent Jolly Rancher Blue Raspberry flavor, from Lit to its carbonated pre-workout drink, Lit On-The-Go. The energy drink already had two Jolly Rancher options on its menu, the same two we mentioned earlier for the regular Lit pre-workout, so it was really only a matter of time before Blue Raspberry made the jump.
You can grab Beyond Raw's new Jolly Rancher Blue Raspberry Lit On-The-Go from its exclusive retail partner GNC, including its online store, where a case of 12 cans will cost you $29.99.