Apr 22nd, 2021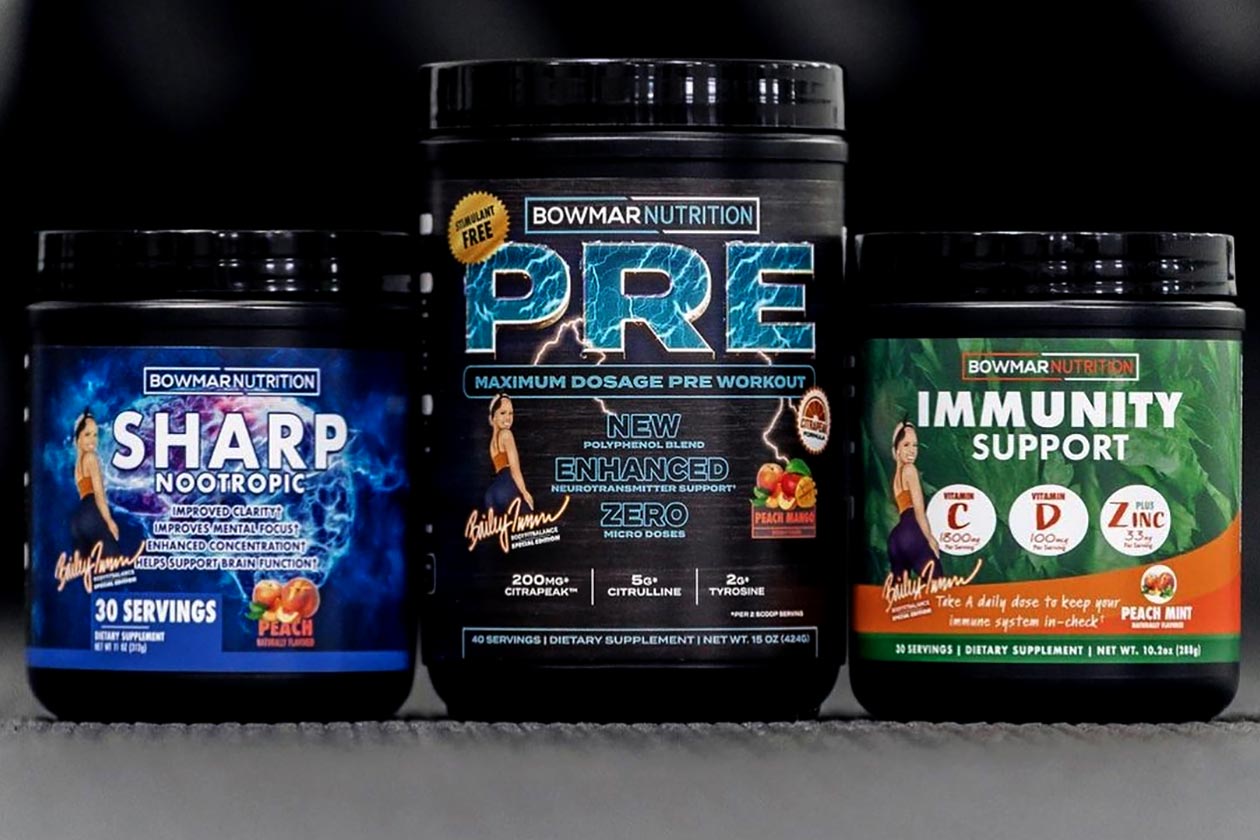 Fitness influencer and owner of THICC fitness equipment Bailey Turner is an athlete of Bowmar Nutrition and has teamed up with the brand for a bunch of special edition products. Bowmar has come together with Turner and created one peach flavor each for the brand's focus formula Sharp Nootropic, the pre-workout Pre, and its comprehensive Immunity Support.
As mentioned, all of the flavor collaborations from Bowmar Nutrition and Bailey Turner are peach-themed, with Sharp Nootropic's being the simplest of the lot in a straightforward "Peach". The special edition option for Immunity Support is Peach Mint, and for the brand's pre-workout, specifically the stimulant-free version, it is a refreshing Peach Mango creation.
From what we know, all three of Bowmar Nutrition's collaborations with Bailey Turner will be available for purchase through the brand's online store tomorrow at midday Easter Time. There are only going to be limited amounts with Bowmar not planning to restock for another three or four months, so you'll want to get in sooner rather than later.