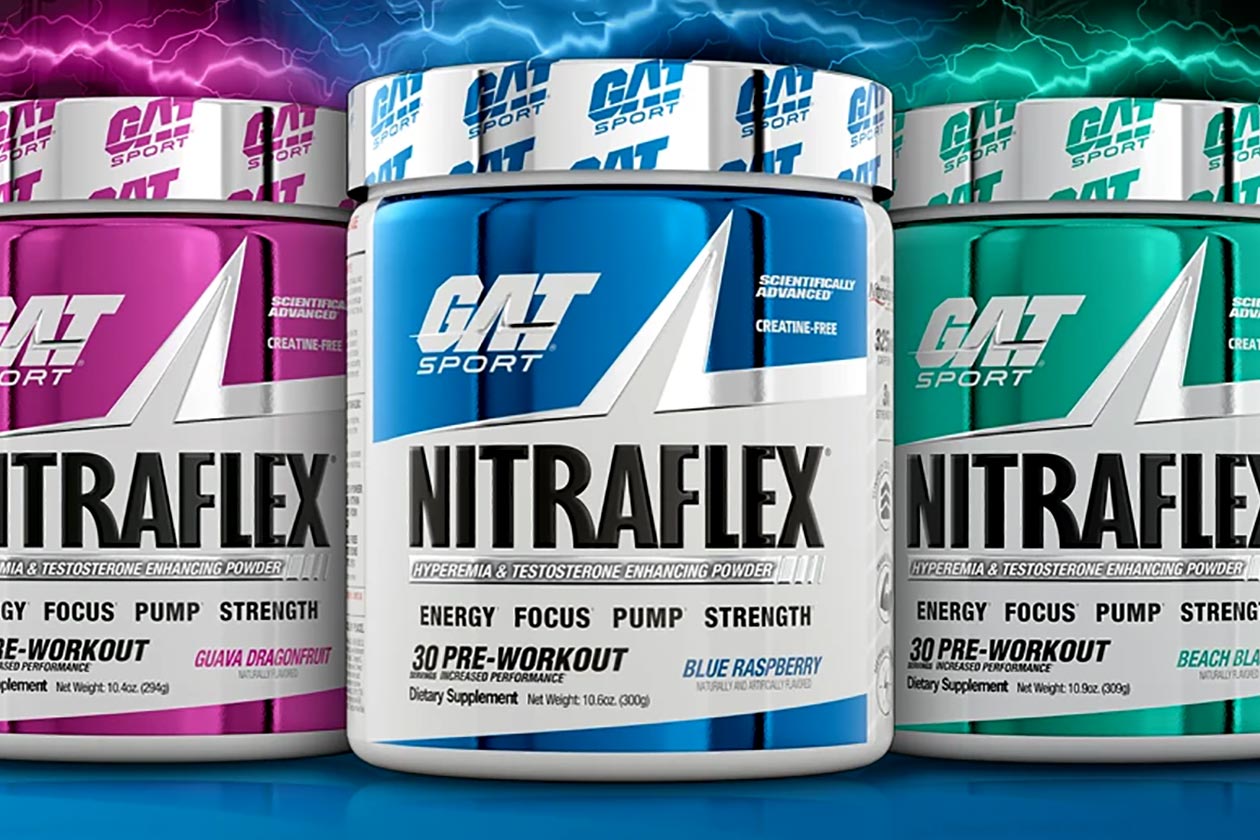 Last year, well-known brand GAT updated the formula for its long-standing pre-workout Nitraflex. The revamped product kept its hybrid approach with ingredients for energy and performance, as well as boosting testosterone. The 2020 edition of Nitraflex also notably included the addition of Nitrosigine and more citrulline for enhanced muscle pumps.
This week we have teamed up with GAT sport to give ten lucky followers the chance to get their hands on a full-size, 30 serving tub of that new and improved, Nitrosigine-infused Nitraflex. Each winner will get to select the flavor of their choice from the impressive and improved variety of options on its menu, all of which have no artificial colors or dyes.
To get yourself in the draw, all you have to do is head over to our Instagram page, locate the image above, and follow the steps in the caption. Keep in mind this giveaway is only available to those within the US and will be open for a little over a week before the ten winners are drawn and announced in the comments section of the original competition post.