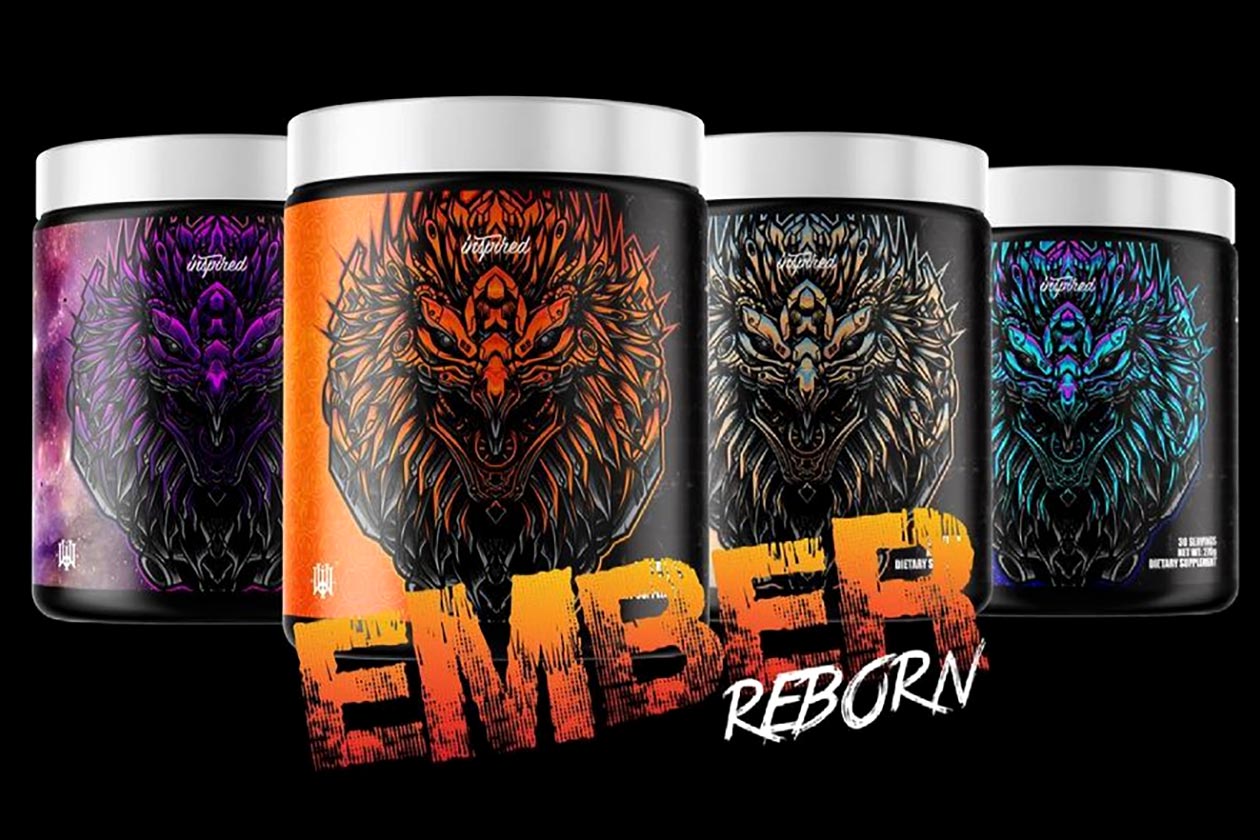 Over the past few months, Inspired Nutraceuticals, the winner of our Brand Of The Year award for 2019, has been teasing the coming of an all-new version of its well-put-together, flavored fat burner Ember Reborn. That long-awaited supplement is now available for purchase down under in Australia, and with it, comes the reveal of the formula behind the product.
Like all of the takes on Ember before it, Inspired's Ember Reborn features a comprehensive combination of ingredients to enhance thermogenesis, boost energy and focus, and support overall weight loss. Several of the ingredients in the supplement are premium branded versions, including KSM-66 ashwagandha, GBBGo branded GBB, and the absorption specialist AstraGin.
We've added the facts panel for Inspired's still upcoming Ember Reborn above, with 100mg of alpha-GPC, 30mg of citrus aurantium, 25mg of green coffee bean, and 350mg of caffeine, all for energy and focus. You then get all of the product's fat loss features in dandelion extract, theobroma, KSM-66, the GBBGo branded GBB, and a hefty 1.5g of acetyl-l-carnitine.
As mentioned, Inspired's Ember Reborn is available now in Australia and with plenty of flavors to choose from in Raspberry Rage, Mango Tango, Galactic Candy, and Island Vibes, all with 30 servings per tub. The US version of Ember Reborn is expected to arrive within the next month or two and will feature a slightly more intense but similar formula for energy and weight loss.