Like A Pro has been doing a great job putting together advanced supplements outside of the general sports nutrition categories such as pre-workout, amino, and protein powder. Some of the brand's best examples would be its premium Fish Oil, the dedicated joint formula Complete Joint Health, and the loaded Complete Health featuring a hefty 12 capsule serving.
Sometime soon, Jeff Long's growing brand, Like A Pro, is coming out with another wellness style product for another important area of health named Prostate + Immune Health. The name of the supplement describes what it's all about, featuring an advanced formula to primarily provide prostate support, as well as strengthen and protect your immune system.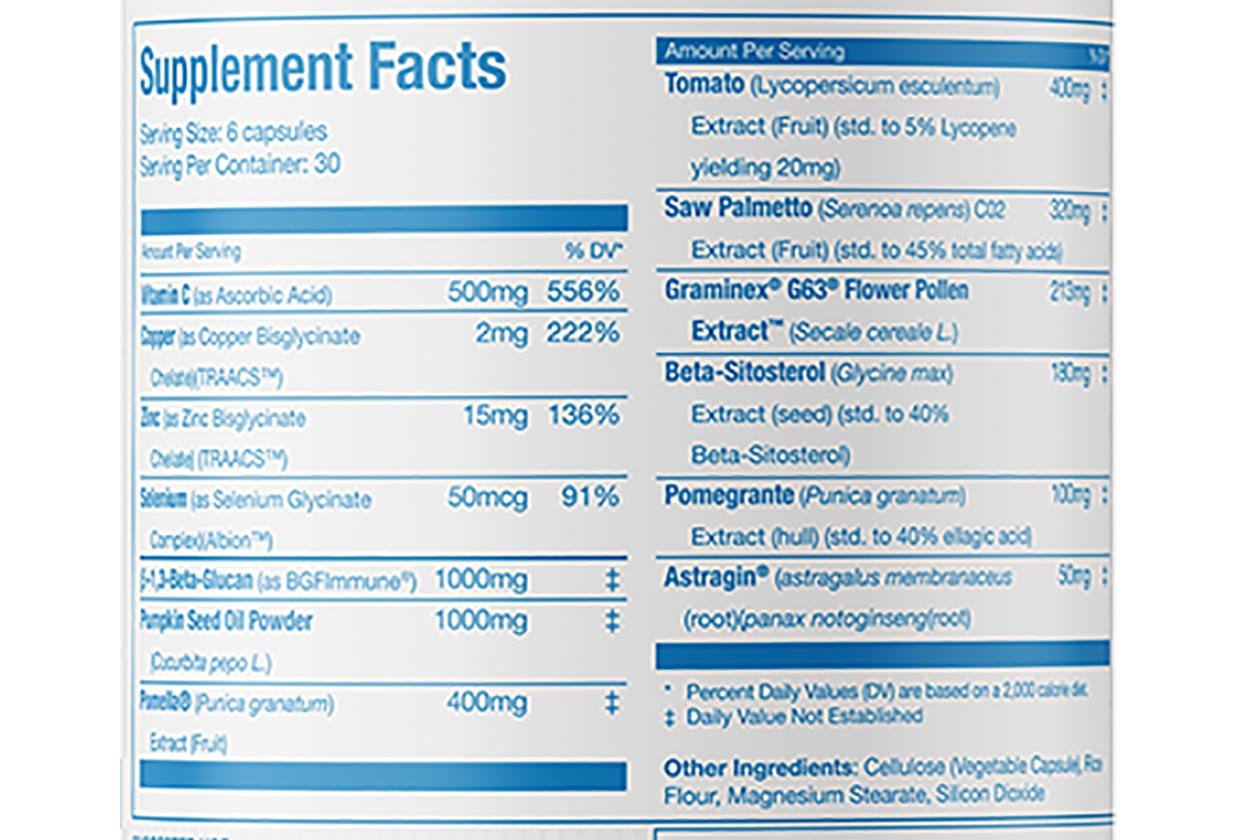 You can see the broad mix of ingredients Like A Pro has jammed into Prostate + Immune Health in the facts panel above, where it includes a lot of branded, premium compounds. The product features saw palmetto at 320mg per six capsule serving, quality TRAACS and Albion minerals, Pomella pomegranate, BGF-Immune beta-glucan, and Graminex flower pollen for inflammation.
Prostate + Immune Health is an excellent addition to the Like A Pro selection and goes nicely alongside its other non-sports nutrition supplements to support fans in even more areas of life. The product will be available soon through the brand's website with the usual 30 servings per bottle and a price that looks to be in the same area as Complete Joint Health at around $60.