Apr 20th, 2021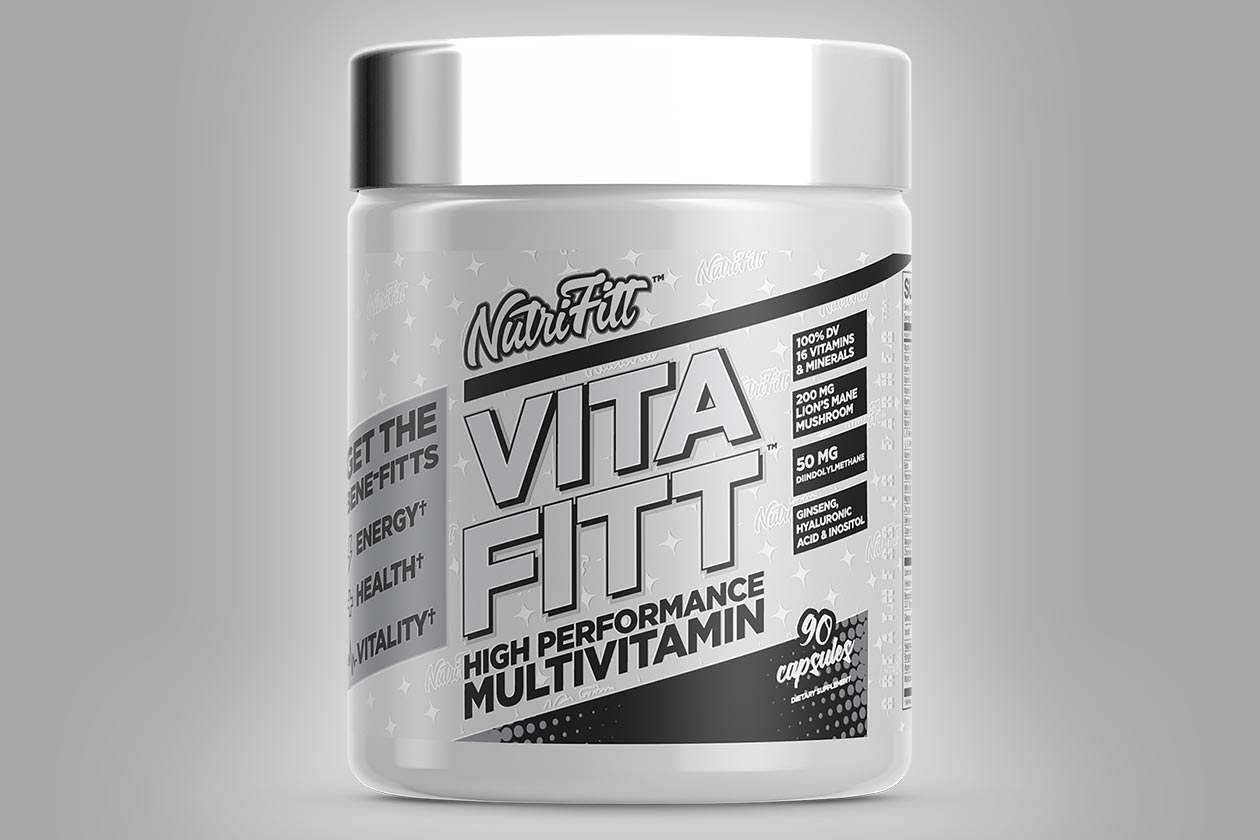 NutriFitt is getting ready to expand its growing selection of supplements by two, one of which is a comprehensive multivitamin formula named Vita Fitt. The brand brings together over 20 different vitamins and minerals into the one capsule product, almost all of those dosed at 100% of your recommended daily value, such as vitamin D, C, all of the B vitamins, and zinc.
You can see the complete combination of ingredients NutriFitt has packed into Vita Fitt in the facts panel below, and as mentioned, it is quite comprehensive, but the various vitamins and minerals aren't all you get. The brand has also thrown in a handful of extras, including hyaluronic acid, ginseng, DIM, and a moderate 200mg of the common focus-enhancing mushroom extract, lion's mane.
We're not sure when NutriFitt is launching its multivitamin Vita Fitt, only that it's coming sometime soon and will have the usual 30 servings per bottle, so it'll last you a full month. We can also confirm how much it'll cost when it goes live in the brand's own online store at $24.99, so it'll sit in between a basic formula and some of the more premium multis out there.