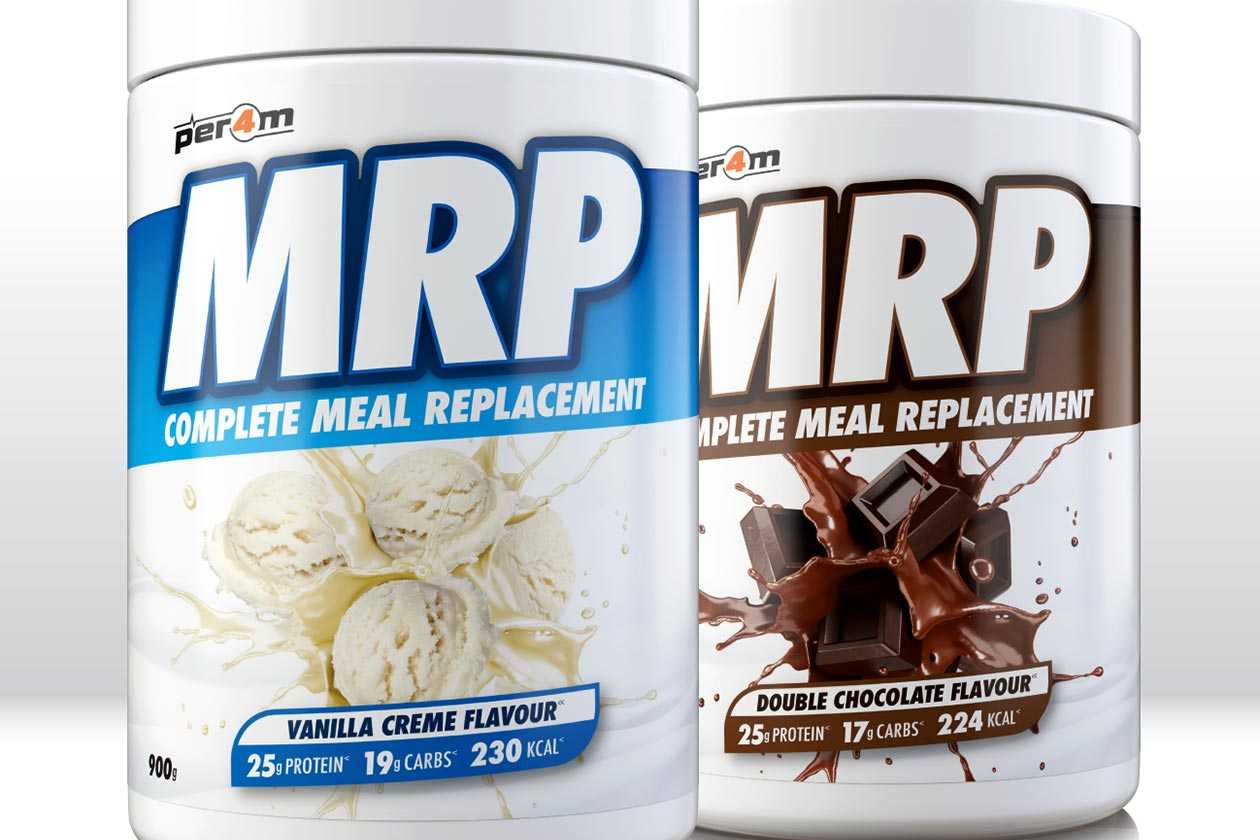 Many of the supplements available from the UK brand Per4m are protein powders of some sort, including Whey Advanced Protein, Isolate Zero, and the plant-based formula Vegan Protein. The UK company now has four protein products on the market, thanks to this week's release of Per4m MRP, which, true to its name, is a meal replacement supplement.
Per4m's MRP features a balanced nutrition profile coming from a clean set of ingredients, including whey, milk, and casein for protein, oat flour for carbohydrates, and MCT oil. The exact macros you get from each serving of the product is led by a typical 25g of protein, a little less than that in carbohydrates at 17g, under a gram of sugar, 5.8g of fat, and 224 calories.
To make the supplement more complete and comprehensive, Per4m has also infused MRP with 27 different vitamins and minerals, although they're not at overly large dosages. MRP from Per4m is available now through its online store in two traditional tastes, Double Chocolate and Vanilla, both packing a total of 15 servings and carry a price of £29.99 (41.36 USD).