ProBrands' Vacay Edition Series gets two fresh new flavors for 2021
Apr 12th, 2021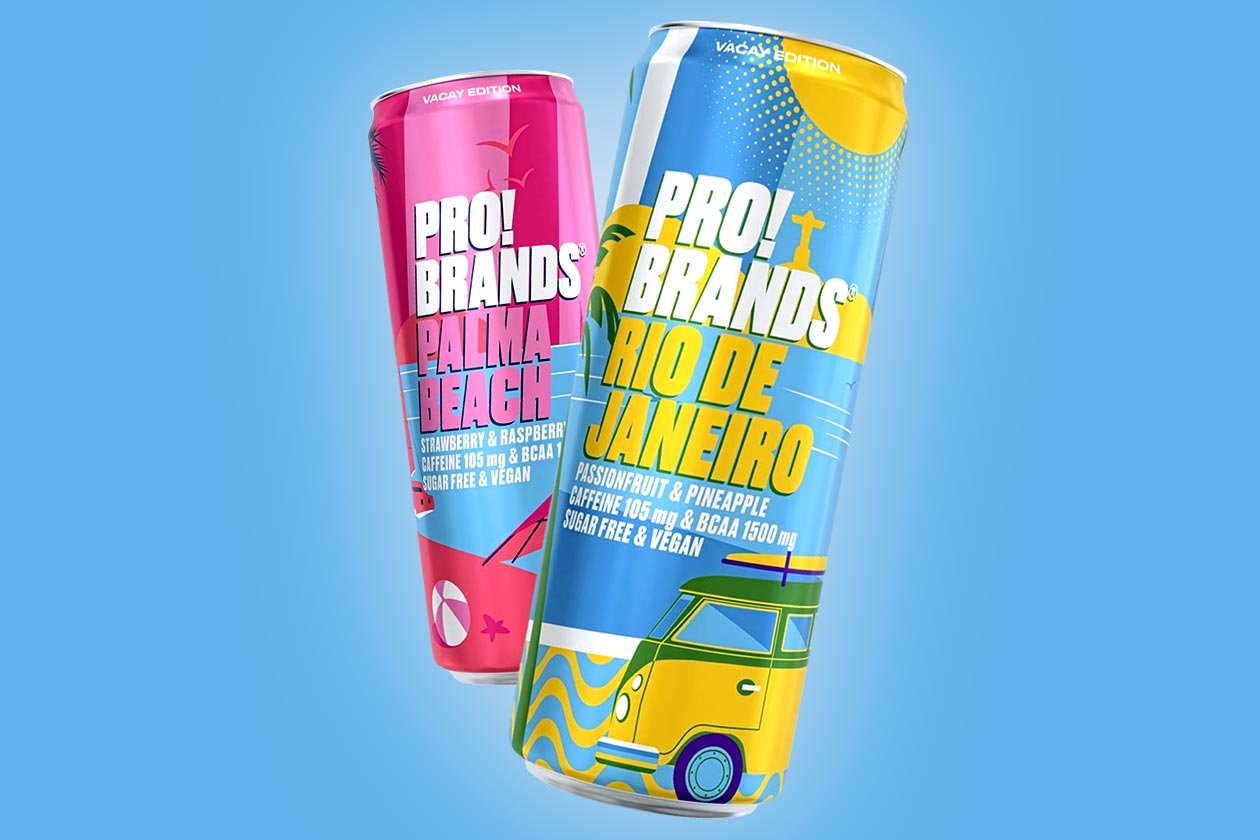 Last year for Summer, Swedish functional beverage brand ProBrands, came out with a pair of special edition energy drinks that made up its Vacay Edition Series. One of the products was a Paradise Twist flavor, while the other was Pink Lemonade, both featuring the brand's usual energy drink blend of 2.5g of BCAAs, 105mg of caffeine, and zero sugar.
Roughly one year on from ProBrands' Vacay Edition beverages, it is back with a 2021 version of the alternatively branded series, consisting of two refreshing new flavors. There is Rio de Janeiro, a passionfruit and pineapple creation, and Palma Beach, bringing together another summery combination with strawberry and raspberry, packing the same formula as the original Vacay Editions.
Neither of ProBrands' 2021 Vacay Edition beverages appears to be available in its home country of Sweden yet, but with images now surfacing, we have to imagine they're not far away. Sweden is also currently in Spring with Summer on the way, so it's great timing, not to mention, today is roughly a year after the launch of last year's Vacay Editions.