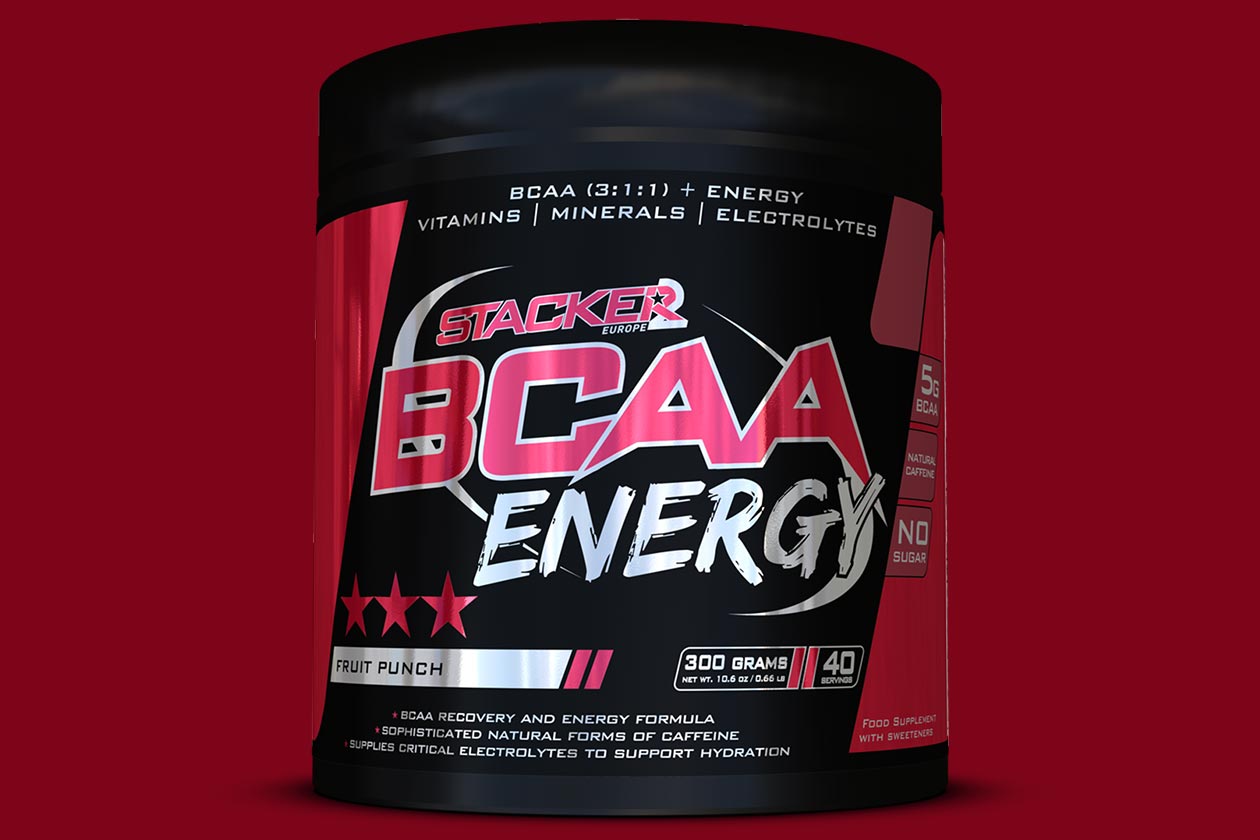 While Stacker2 Europe already has plenty of amino supplements in its lineup, from Essential Aminos and Complete BCAA through to the loaded Amino Xplode 10,000, there is one type of amino missing. In the coming months, the European brand is releasing that missing amino supplement by way of BCAA Energy, which is indeed an energy-infused formula.
Stacker2 Europe's upcoming BCAA Energy is much like its already available Complete BCAA, featuring 5g of BCAAs at a 3:1:1 ratio to support muscle recovery and repair. In BCAA Energy that is combined with electrolytes to support hydration, vitamins, and minerals, and to keep it true to its name, it has a reliable dose of natural caffeine to increase energy.
We don't have the exact dosages for any of Stacker2 Europe's BCAA Energy ingredients outside of the BCAAs, although those details should be shared as we near the launch of the product. As for when that is, the brand is currently expecting to have the hybrid amino supplement on hand and available in June with 40 servings per tub and a variety of flavors.