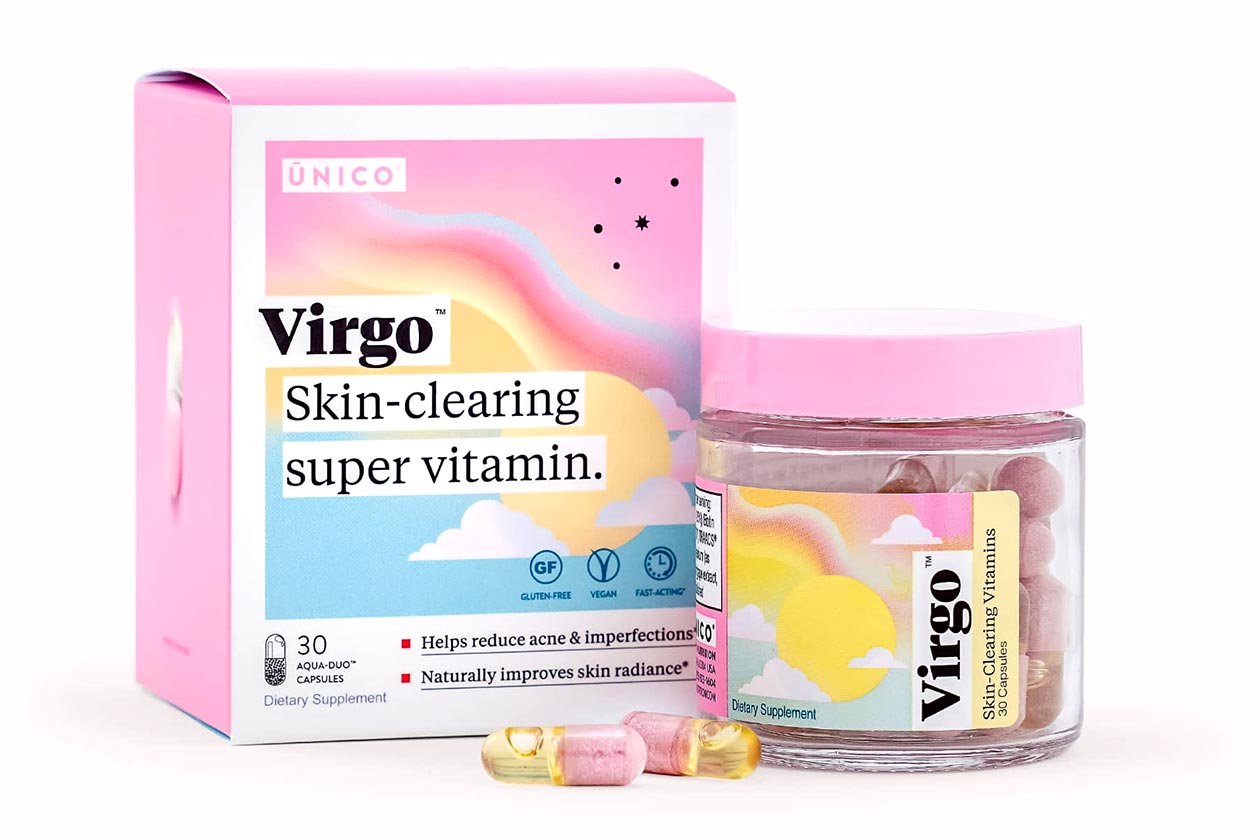 The always well-presented and well-marketed brand Unico Nutrition has introduced an all-new supplement this week called Virgo, created to reduce hormonal acne and improve skin appearance. The brand has made the product with Aqua-Duo technology, where the capsules have another capsule inside them surrounded by oil, allowing for liquid and powder ingredients.
Unico Nutrition's Virgo is primarily a beauty supplement featuring a handful of ingredients to, as mentioned, reduce hormonal acne and improve skin appearance. It also aims to prevent free-radical damage, enhance your skin's youthfulness, stabilize collagen fibers, and support skin microcirculation; all benefits geared towards that main beauty or skin health category.
The ingredients Unico Nutrition has brought together for Virgo include a variety of premium branded features, starting with TRAACS chelated chromium, VitaShine vitamin D3, and the SkinAx2 antioxidant blend. Benexia chia seed oil is in the mix as well, which is the golden oil in the Aqua-Duo capsule, with a few other vitamins and minerals in biotin, vitamin B3, and selenium.
Unico Nutrition's all-new and advanced beauty product is in stock and available now through its online store at $39.99 for a full month's supply. One last key highlight of Virgo is that its serving is incredibly easy to swallow, as the brand has managed to squeeze all of its ingredients and dosages into a single Aqua-Duo capsule, so you only need to throw down one a day.